World location
UK and Namibia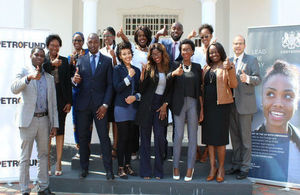 UK in Namibia holds farewell event for Namibian Chevening and Petrofund scholars.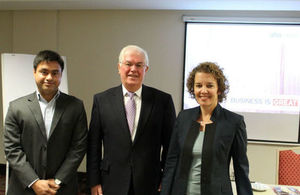 The UK is hosting a high level Public Private Partnership (PPP) training workshop to facilitate a better investment climate in Namibia.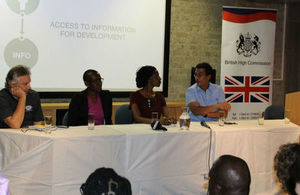 Last week, the British High Commission together with Joe Vision Production publicly launched the Namibian short film "Access to Information for...
Our mission
We represent the British government in its relations with the Namibian government and support British interests in Namibia. We publicise trade and commercial links, engage on governance and security issues, work to improve bilateral relations and UK influence; and help some of the many British residents and up to 27,000 annual British travellers to this magnificent country.
Documents
Organisations
Foreign & Commonwealth Office
The British High Commission in Namibia is responsible for developing and maintaining relations between the UK and Namibia.
British High Commission Windhoek