World location
UK and Morocco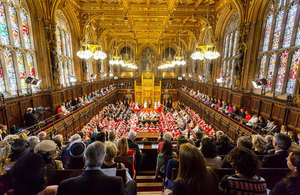 Her Majesty's most gracious speech to both Houses of Parliament.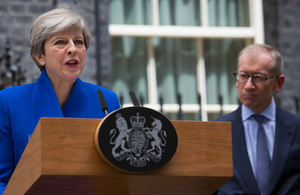 Prime Minister Theresa May made a speech outside Downing Street following the 2017 general election.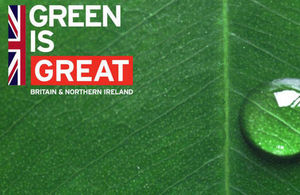 The UK is proud to support Morocco as it prepares to host the UN Climate Change Summit (COP22) in Marrakech next week.
Our mission
We work to improve the relationship between the UK and Morocco by developing closer links in business, culture and security, and supporting good governance and respect for human rights. We provide efficient public services, as part of our wider efforts to project a positive image of today's Britain.
Documents
Our announcements
Oral statement to Parliament
Organisations
Foreign & Commonwealth Office
We are responsible for all aspects of bilateral relations between the British and Moroccan governments, and for informing the British government about developments in Morocco. We deal with political, commercial, security and economic questions of interest to the UK and Morocco.
British Embassy Rabat
Address:
28 Avenue S.A.R. Sidi Mohammed
Souissi 10105 (BP 45),
Rabat
Rabat
Morocco
Office hours: Monday to Thursday, 0800-1615; Friday 0800-1300

Consular public opening hours: Monday to Friday, 0800-1200 – an appointment is required

Ramadan Opening Hours: Monday to Thursday, 0800-1400; Friday 0800-1300
Access and opening times
Department for International Trade
Department for International Trade (DIT) helps UK-based companies succeed in the global economy. We also help overseas companies bring their high-quality investment to the UK's dynamic economy.
Head of trade and investment
Francine Torbett
British Consulate-General
Casablanca
Morocco
Sectors: oil and gas, power/energy, financial services
Department for International Development
Since the Arab Spring, DFID has been working more closely with Arab transition countries to create stable, open and prosperous economies.