Ubicación en el mundo
El Reino Unido y Chile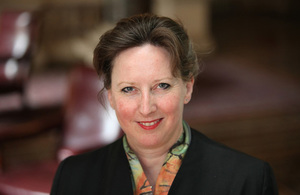 Discurso de Embajadora Fiona Clouder en centenario de rescate de tripulación de Shackleton por parte del Piloto Pardo en RCTA.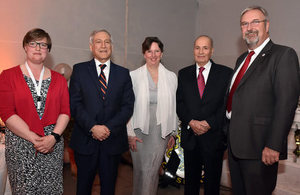 Centenario de rescate de la tripulación de Shackleton desde Isla Elefante celebrado en residencia británica.
Nuestra misión
Bienvenidos a la Embajada Británica en Santiago. Somos parte del Ministerio de Relaciones Exteriores Británico y representamos al Gobierno y al pueblo británicos en sus relaciones con Chile. Jugamos un papel activo en el fortalecimiento de los vínculos políticos, de defensa y económicos entre el Reino Unido y Chile. Nuestro trabajo abarca la entrega de información comercial y consular, servicios de prensa e información general.
Documentos
Organizaciones
Foreign & Commonwealth Office
Nuestra misión es desarrollar y mantener las relaciones entre el Reino Unido y Chile.
British Embassy
Avda. El Bosque Norte 0125,
Las Condes,
Santiago
Chile
Telephone 56 2 2370 4100
Facsmile 56 2 2370 4160
Monday to Thursday: 9am to 1pm and 2pm to 5:30pm
Friday: 9am to 1pm

For any emergency involving a British citizen during holidays or out-of-office-hours, please contact +56 2 2370 4100 and your call will be properly re-directed.

Consular enquiries
chile.consulate@fco.gov.uk
General enquiries
embsan@britemb.cl
Access and opening times
UK Trade & Investment (UKTI) helps UK-based companies succeed in the global economy. We also help overseas companies bring their high-quality investment to the UK's dynamic economy.
UK Trade & Investment Chile
British Embassy
Avda. El Bosque Norte 0125
Las Condes
Santiago
Chile