Our support for adult social care this winter
Updated 11 January 2023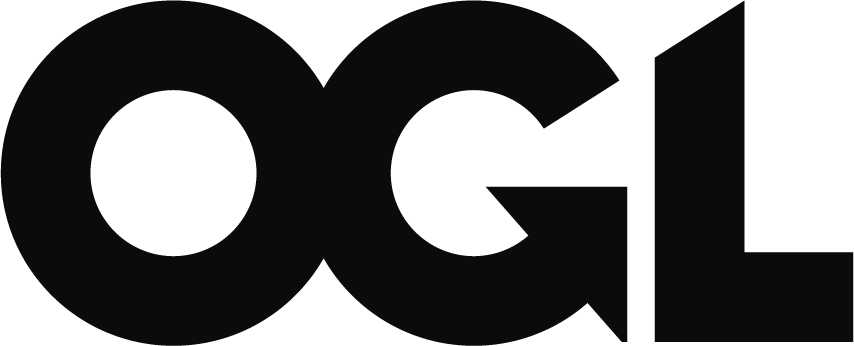 © Crown copyright 2023
This publication is licensed under the terms of the Open Government Licence v3.0 except where otherwise stated. To view this licence, visit nationalarchives.gov.uk/doc/open-government-licence/version/3 or write to the Information Policy Team, The National Archives, Kew, London TW9 4DU, or email: psi@nationalarchives.gov.uk.
Where we have identified any third party copyright information you will need to obtain permission from the copyright holders concerned.
This publication is available at https://www.gov.uk/government/publications/adult-social-care-winter-statement-2022-to-2023/our-support-for-adult-social-care-this-winter
Foreword by Helen Whately MP
As so many of us know first-hand, the pressures facing adult social care year-round become even more acute during the winter period. I also know, from my conversations with stakeholders, that there are additional pressures being felt right across the country this year, which are making an already challenging season even harder to navigate.
These include ongoing obstacles to recruiting and retaining our excellent social care staff, concerns about keeping the heating on during the colder months or making sure individuals most at risk are protected from COVID-19 and flu.
The government is committed to making sure those providing and accessing care are prepared and supported to manage these demands. I am, therefore, pleased to announce the Department of Health and Social Care's (DHSC) adult social care winter statement to support this shared endeavour.
The statement sets out the initiatives DHSC is putting in place to support the sector through winter 2022 to 2023, as well as a reminder of the principal actions local systems and providers can take to maximise sector resilience. It is aimed at care providers, local authorities, integrated care systems, carers and social care staff.
NHS England will continue to support systems to deliver work within care home settings, including provision of holistic health assessments and personalised care and support plans to residents within 7 days of admission or readmission to a care home.
Further, 2-hour urgent community response services and the roll-out of community-based falls response services across the country will help prevent ambulance call-outs and avoidable hospital admissions and accelerate the treatment of people's urgent care needs in the community. NHS England has also asked systems to work with their care homes with the highest number of ambulance call-outs to help improve responsiveness.
The measures set out below, combined with the support DHSC and the NHS provide all year round, reaffirm our commitment to those who draw on care and those who provide it. I am sure the winter statement contains many actions, obligations and processes you already have underway. I continue to be inspired every day by your commitment and dedication to providing the best care to people across all care settings. I am proud to represent your needs, concerns and aspirations as Minister of State for Social Care.
I look forward to us continuing to work together throughout the winter period and beyond. Thank you for all that you do.
Helen Whately MP, Minister of State for Social Care
Discharge from hospital
Supporting the discharge of people from hospital into social care is a key priority in the health and care system, especially during winter.
National support
We have made £500 million available to local authorities and integrated care boards (ICBs) to speed up safe discharge into social care as part of a series of measures in Our plan for patients. Funding can also be used to boost general adult social care workforce capacity, through staff recruitment and retention, where that will contribute to reducing delayed discharges. See the Adult Social Care Discharge Fund for details – including the amount each ICB or local authority will receive and funding conditions.
We will publish updated hospital discharge and community support guidance. This updated guidance is statutory, and also provides guidance on the duty to involve patients and carers in discharge planning and decision-making, where appropriate.
In addition to the interventions for discharge this winter, we are announcing 6 new National Discharge Frontrunners for England:
Sussex Health and Care ICS
Northern Care Alliance
Humber and North Yorkshire ICS
One Croydon Alliance
Leeds Health and Care Partnership
Warwickshire Place
These sites will be trialling innovative solutions to improve delayed discharge and supporting people to live independently in their communities. This programme aims to promote innovation within the system and lay the groundwork for improved performance and resilience in the future. We will be working closely with them and will share lessons and innovations throughout the process.
Local actions
Local authorities and ICBs should:
ensure relevant officials have familiarised themselves with the Adult Social Care Discharge Fund documents, including the addendum to the 2022 to 2023 Better Care Fund (BCF) policy framework and planning requirements, grant determination and grant conditions, which cover eligible expenditure, payment arrangements, reporting requirements, financial management and record keeping
use the Adult Social Care Discharge Fund to prioritise those approaches that are most effective in freeing up the maximum number of hospital beds and reducing bed days lost within the funding available, including from mental health inpatient settings
work together to produce a planned spending report, fortnightly activity reports and a final spending report for the Adult Social Care Discharge Fund, submitting these to DHSC by the dates set out in the grant conditions and the BCF addendum, and engage in a full progress review in January 2023
look into the frontrunners' proposals and keep track of the programme as it progresses. Consider whether similar interventions may be beneficial in your area. More information about the proposals will be available on NHS England's website
consider the National Institute for Health and Care Excellence (NICE) guidance on providing integrated health and social care services for people experiencing homelessness. In addition, NHS organisations should collect information on housing needs, and refer anyone who is homeless or at risk of homelessness to the relevant local authority as early as possible before discharge, under the homelessness: duty to refer
Community-based falls response services and unplanned ambulance conveyance from care homes
Falls and related injuries are increasingly common and risks to people increase the longer they are waiting for care. However, not all falls result in serious injury and a proportion can be managed by a community-based response service. In addition, care home residents are at an increased risk of conveyance and admission to hospital for a range of avoidable conditions, such as chest infections, urinary tract infections and pressure sores.
National support
NHS England's Going further on winter resilience plans letter and accompanying guidance, issued on 18 October 2022, asks all systems to:
have in place a community-based falls response service for people who have fallen at home, including care homes. This aims to improve outcomes and experience for those who fall, through reducing initial response times and reducing the risks associated with lying on the floor for a long time
work collaboratively with care homes to reduce unwarranted variation in unplanned ambulance conveyances
Local actions
Integrated care systems (ICSs) should follow the NHS England guidance on:
Workforce capacity, recruitment and retention
Ensuring we are recruiting and retaining enough staff into social care is an ongoing priority and is particularly important during the winter months, when pressures on care are felt more keenly.
National support
We have:
Our national recruitment campaign Made with Care will run from 2 November 2022 to 31 March 2023, driving those with the right skills and values to consider a career in care by showcasing the fulfilling nature of the roles and the opportunities that the sector can offer. We continue to work with the Department for Work and Pensions (DWP) to promote adult social care careers to jobseekers through the Job Centre+ network.
Local actions
We are encouraging care providers to align their recruitment activities with the national campaign, including posting vacancies on DWP's Find a Job site, to capitalise on awareness and interest raised by the activity. A range of campaign assets, which can be customised to suit local recruitment campaigns, are made available for use by providers.
Skills for Care and the Partners in Care and Health have developed a top tips for adult social care workforce retention guide in conjunction with councils and care providers to support senior officers, employers or councillors with an interest in adult social care workforce or commissioning to implement staff retention measures.
We are encouraging local areas to renew and strengthen existing efforts to undertake integrated workforce planning across health and social care in local areas, including system-wide recruitment and deployment to ensure the right people with the right skills are available to deliver care collaboratively during this winter and beyond.
Unpaid carers
We are committed to ensuring that unpaid carers, who play a vital role in the care community, continue to be supported throughout the winter.
National support
This year, anyone aged 16 and over who receives Carer's Allowance, or who is the main carer of someone at increased risk from flu or COVID-19, is eligible for a COVID-19 autumn booster and flu vaccine. This includes people who provide unpaid care.
As announced on Tuesday 10 January 2023, the government has extended the central, free provision of COVID-19 personal protective equipment (PPE) to the health and care sector by up to one year to March 2024 or until stocks are depleted. DHSC remains committed to providing all categories of PPE for free for COVID-19 use until the end of March 2023. Unpaid carers who do not live with the people they care for can access free PPE for protection from COVID-19 under this scheme by contacting their local authority.
Read more about the extension and the free PPE scheme
Updated hospital discharge and community support guidance will incorporate the amended duty to include patients and unpaid carers in discussions around hospital discharge planning where appropriate, as set out in the Care Act 2014.
Local actions
Local authorities should support campaigns encouraging eligible unpaid carers to receive their COVID-19 and flu vaccines, as appropriate, and work with local NHS partners to facilitate vaccine delivery.
Where a local authority considers it necessary to do so, it may allow a direct payment to be used to pay for care provided by a family member (or someone who lives with them as a spouse or partner), in accordance with the Care and Support (Direct Payments) Regulations 2014.
NHS and primary care services should consider contingency plans for unpaid carers and making relevant information available to health and care professionals, to help prevent avoidable admissions and support discharge from hospital.
NHS trusts and foundation trusts should have regard to the amended duty to include patients and unpaid carers in discussions around hospital discharge planning, as set out in the Care Act 2014. See hospital discharge and community support guidance.
It is important carers can access short breaks and respite that meet their needs and provide them with breaks from their caring responsibilities. Funding for respite and short breaks for carers is included in the NHS contribution to the BCF. All local BCF partnerships have been asked to set out plans for how funding is being used to support unpaid carers. Local authorities should continue to deliver against these plans.
Digital support
The government is supporting providers to implement technology to free up staff time and prevent falls this winter.
National support
DHSC, in collaboration with NHS England, is accelerating work over winter to help ICSs and care providers adopt technologies that are being offered locally via the Digital Transformation Fund, including digital social care records (DSCRs), vital signs remote monitoring solutions and falls prevention technologies. Some DSCR suppliers on our assured supplier list offer integrated access to GP Connect, giving staff appropriate access to clinical information from the primary care record.
While accelerating digital solutions, the government is remaining vigilant against cyber threats. We are working with the Better Security, Better Care (BSBC) programme to ensure that we continue to grow compliance with the Data Security and Protection Toolkit (DSPT), an online self-assessment tool that allows organisations to provide assurance that they are practising good data security and that personal information is being handled correctly. The BSBC programme engages locally supporting local-level awareness and support care providers to become compliant with the DSPT.
Local actions
Providers and ICSs should take up local offers of support as part of the Digital Transformation Fund to increase the use of evidence-based technologies such as DSCRs, vital signs monitoring and falls prevention and detection technologies that improve care quality, safety and reduce demand on NHS services.
ICSs are also encouraged, if they have not already, to make contact with their local Better Security, Better Care partners.
Infection prevention and control
Good infection prevention and control (IPC) practice remains important throughout the winter period, where there is a greater risk of multiple viruses co-circulating. We continue to provide guidance to support this and have taken steps to enable providers to utilise their own expertise and experience to make risk-based judgements on appropriate IPC measures wherever possible.
National support
We will continue to keep recommendations on non-pharmaceutical interventions such as testing and ventilation under review as we respond to the level of threat posed by the prevalence of viruses in the community and sector. This includes maintaining the capacity to reintroduce asymptomatic testing if required.
We recognise that using face masks all the time can cause difficulties for people receiving care and staff looking after them. As a result, the guidance on the use of face masks has been amended to support a more risk-based approach, enabling providers to use their own judgement on the use of face masks.
As announced on Tuesday 10 January 2023, the government has extended the central, free provision of COVID-19 PPE to the health and care sector by up to one year to March 2024 or until stocks are depleted. Supporting frontline workers remains a priority for the government and adult social care providers will continue to receive PPE free of charge to ensure staff and people receiving care are protected against COVID-19. DHSC remains committed to providing all categories of PPE for free for COVID-19 use until the end of March 2023.
Read more about the extension and the free PPE scheme
For care homes, we recognise the disruption that outbreaks have on staff and residents. We have streamlined decision-making by enabling care homes to initiate their own risk assessments should they feel able to do so in the event of a suspected outbreak. This means care homes can determine and implement proportionate outbreak measures for their setting, while still reporting to their local health protection team (HPT) or other relevant partner, who will continue to provide support for those who need it.
For small care homes (defined as one to 10 beds), we have streamlined outbreak testing guidance to ensure this remains proportionate based on the latest public health evidence.
Antivirals and therapeutics to treat COVID-19 are an important part of our winter support, to help some people manage their symptoms and reduce the risk of them becoming seriously ill. Eligible individuals should have received a letter from NHS England. We continue to work with the UK Health Security Agency (UKHSA) and the NHS to increase awareness and access to COVID-19 antivirals for care recipients.
Flu antivirals will continue to be available, and the process for accessing these is managed by local HPTs and the NHS.
Local actions
Care providers should:
Local authorities should support providers in managing outbreaks of acute respiratory viral infections.
ICSs should ensure that the mechanics and practical arrangements for securing supply, delivery, prescribing and dispensing of flu antivirals for care home residents and staff are in place. These arrangements should be robust and tested as being able to provide flu antiviral medication to residents and staff within the timescales set out in NHS England's localised community outbreaks of influenza template procedure and related guidance for seasonal flu and flu in the out-of-season period.
Visiting
Being able to receive visitors in care homes is essential for care home residents. Social contact with loved ones is fundamental to the health and wellbeing of people receiving care, as well as being invaluable to their friends and family in maintaining relationships.
National support
The guidance makes clear that the care sector should enable visiting as far as possible, and service providers should give sufficient weight and respect to the roles that family and friends play in the lives of care recipients. Even in the event of an outbreak or isolation, care home residents should be able to receive at least one visitor within the home at all times. This does not have to be the same visitor every time.
Local actions
Care providers should:
take a supportive approach to visiting, recognising the value visitors add to residents' lives, whether they are friends, family, volunteers or befrienders

ensure they are following the guidance and that residents are always able to receive at least one visitor within the care home, even while isolating or during an outbreak. This is the minimum that is expected, and providers should seek to allow visiting beyond this as much as possible, including during periods of isolation or during outbreaks

ensure that any restrictions they need to place on visiting, such as only allowing one visitor at a time, are:

proportionate and based on risk assessments
as minimal as possible
in place for as short an amount of time as possible

pay particular attention to the needs of residents who are at the end of their life when considering visiting arrangements, ensuring that visits to these residents are always enabled and as free from restrictions as possible
Local authorities should:
support providers to ensure visiting can happen in all circumstances. This could include giving advice to providers who are in outbreak on how to mitigate infection risks while minimising any impact on visiting

ensure all IPC teams and other teams providing advice to care homes are aware of the guidance on visiting and recognise the importance of supporting visiting to continue in care homes at all times
Vaccination
This winter, the risk of COVID-19 and flu remains significant, and vaccines remain our best defence against them.
National support
We have made COVID-19 autumn boosters available to eligible individuals. This includes:
adult residents and staff in care homes
frontline health and social care workers
adults aged 50 and over
persons aged 5 to 49 years in a clinical risk group or who are household contacts of people with immunosuppression
carers aged 16 to 49
All adults aged 50 years and over, frontline health and social care workers and anyone aged 16 and over who receives Carer's Allowance, or who is the main carer of someone at increased risk from flu, including unpaid carers, are also eligible for the free flu vaccine this season.
Care home residents may also be eligible to receive a free NHS shingles and pneumococcal vaccination, dependent on their vaccination status and age, which will be available via their registered GP.
Local actions
Local authorities, NHS organisations and care providers should work together to identify, encourage and support all individuals to receive both the COVID-19 booster and flu vaccines as soon as possible, including eligible care home visitors. Care home staff can be vaccinated, where appropriate and feasible, when roving vaccinating teams visit the care homes, or they can use the National Booking Service and/or self-refer. DHSC has produced a paper to highlight good practice for local booster vaccination.
Where care providers do not have employer-led occupational health schemes in place, their staff should consult the annual flu letter and UKHSA flu vaccination guidance for social care workers and carers for more information on eligibility and access.
Care providers should report the number of employees and, for care homes, residents known to have received a flu vaccine and COVID-19 booster in the Capacity Tracker. These reports are required at least monthly, however weekly reporting is strongly encouraged.
Cost of living, energy and cold weather
The health and social care needs of people who draw on care, and people experiencing homelessness and rough sleeping, become particularly acute in winter. This falls against the backdrop of widespread concerns over energy costs this year, in addition to the increased risk every winter of a disruption to gas or electricity supply.
National support
The government outlined plans to help cut energy bills for businesses, via the Energy Bill Relief Scheme, on 21 September 2022. The support applies for 6 months from 1 October and provides a discount on wholesale gas and electricity prices, and equivalent support for users of heating oil and alternative fuels, for all non-domestic customers. A review of the scheme will be published in January 2023, to inform decisions on continued support after March 2023.
The Energy Bills Support Scheme is delivering a discount of £400 by 6 monthly instalments from October 2022 to March 2023 to over 27 million households in Great Britain. Alternative Funding will provide equivalent support of £400 for the small percentage of households who are not reached through the main Energy Bills Support Scheme as they do not have a domestic electricity meter or a direct relationship with an electricity supplier. The Energy Bills Support Scheme, Alternative Funding and a comparable scheme for households in Northern Ireland will mean this discount reaches nearly all households in the UK.
The government is taking steps to ensure adequate supplies of gas and electricity and to ensure critical sectors are prepared for any eventuality, even those unlikely to occur. The most likely scenario is that electricity and gas margins will be adequate and have no impact on consumers' security of supply. In the event of a significant energy disruption, the energy industry will use established and co-ordinated protocols to minimise risks for those who would be most seriously affected, including residential customers and residential care providers, and to re-establish power as soon as possible. This includes work that gas and electricity suppliers undertake with critical customers, such as vulnerable care users, through the Priority Services Register to support their energy resilience and respond in times of disruption.
The government has published the Cold weather plan for England, which provides a framework to protect the population from harm to health from cold weather. It aims to prevent the major avoidable effects on health during periods of cold weather in England by alerting people to the negative health effects of cold weather and enabling them to prepare and respond appropriately.
Local actions
The Energy Bill Relief Scheme has been automatically applied to all eligible bills. Care providers do not need to take any action.
In the unlikely event of disruption to energy supplies, care providers should continue to work with local authorities to ensure that they have robust business continuity plans for gas and electricity supply disruption, taking steps to ensure the delivery of essential services. We encourage all providers to manage issues through their local resilience forums where possible.
Adult social care commissioners should work with local systems and providers in planning winter provision for people experiencing homelessness, particularly during periods of extreme cold when the Severe Weather Emergency Protocol (SWEP) is enacted. Commissioners should think carefully about the provision of Care Act assessments in emergency accommodation settings, using 'in for good' principles during SWEP, building on learning from 'everyone in'. See Ending rough sleeping for good and Homeless Link's SWEP and winter provision toolkit 2022 for more information.
In the light of operational pressures on the sector over this winter period, it is important that local authorities' contingency planning for the full range of eventualities (for example, capacity constraints, or provider exits) is fully up to date with full engagement of all relevant partners, to ensure maximum resilience.
Industrial action
Health and care services may be subject to disruption this winter due to industrial action planned by several healthcare trade unions across a broad range of health and care professions.
National support
The government is working with NHS England and trade unions to ensure that the delivery of safe care for patients and care recipients continues to be available during any industrial action, and emergency services continue to operate. The NHS has tried and tested plans in place to mitigate risks to patient safety and manage any disruption, including industrial action. NHS England has written to ICSs to ask them to assess the impact of industrial action on care services and consider appropriate mitigations.
Local actions
ICSs should:
continue to consider the impact of industrial action by NHS staff on adult social care services and ensure that robust contingency plans are in place to mitigate these impacts
work with adult social care providers and local authorities to jointly plan for and manage the impact of NHS industrial action. This includes appropriate escalation routes for urgent issues and contingency emergency contact plans
work with local authorities and adult social care providers on local derogation discussions with trade unions to ensure the ongoing provision of key adult social care services during strike days