2010 to 2015 government policy: business enterprise
Updated 8 May 2015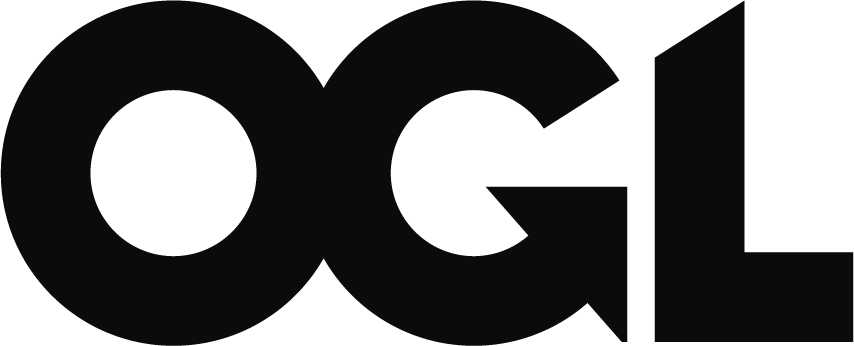 © Crown copyright 2015
This publication is licensed under the terms of the Open Government Licence v3.0 except where otherwise stated. To view this licence, visit nationalarchives.gov.uk/doc/open-government-licence/version/3 or write to the Information Policy Team, The National Archives, Kew, London TW9 4DU, or email: psi@nationalarchives.gov.uk.
Where we have identified any third party copyright information you will need to obtain permission from the copyright holders concerned.
This publication is available at https://www.gov.uk/government/publications/2010-to-2015-government-policy-business-enterprise/2010-to-2015-government-policy-business-enterprise
Issue
Many people feel that starting a business is not for them. They are either worried about finding funding and making money, or because they don't think they have the skills or experience needed.
Also, research shows that existing small and medium-sized enterprises (SMEs) can be put off growing their business because of:
lack of access to finance
not being able to recruit people and lacking the right skills in new and existing staff
day-to-day cash flow
Actions
Making the UK an easier place to do business
We're providing funding and programmes to make loans available to more small businesses, including:
a scheme with the Bank of England to enable banks and building societies to borrow from them at cheaper rates, so they can then lend to SMEs at lower interest rates
setting up an independent British business bank to bring together public and private sector funds, creating more effective finance markets for smaller businesses in the UK
We're providing funding and programmes to encourage private sector investment in small businesses, including:
working with private sector investors to provide government and private sector money to invest in SMEs
investing in SMEs with government and private sector money through:

the Start-Up Loan scheme
the Business Finance Partnership
Business Angel Co-Investment Fund
We're funding and managing initiatives to encourage young people and give them the skills to set up their own business, including:
recruiting young business owners to volunteer as enterprise champions who will go into schools and talk to young people about running their own business
working with schools and colleges to encourage the use of schemes, for example 'Tenner', which gives £10 to each student to start a business and 'Enterprise Village', to help schools to set up businesses
We've taken 360,000 small businesses out of business rates, by extending Small Business Rate Relief for 12 months from April 2014.
We're providing support and advice to SMEs.
We've introduced an Employment Allowance in 2014 for all business and charities. This entitles them to a £2,000 reduction in their employer National Insurance contributions bill each year. It will support small businesses that want to grow with the costs of employment.
We're also making it cheaper for businesses to employ young people, by abolishing employer National Insurance contributions for under 21 year olds on earnings up to £813 per week.
We've launched the Great Business website to provide information to SMEs on how to start-up, run and grow their business.
Background
The number of private sector businesses in the UK increased to 4.9 million at the start of 2013 – a record high. BankSearch report that there were 447,000 new business start-ups in Great Britain during 2013. This is 9% lower than 2012, but is still healthy and higher than in 2008 and 2009.
Businesses have told us that they need access to finance and less red tape to keep running.
We've developed our policies to support start-ups and SMEs to:
help them continue to grow and make a contribution to the economy
get access to finance and support unavailable before
We work with businesses, financial institutions and other government departments, to help UK businesses start up, grow and succeed. Our work covers:
better regulations to make doing business easier
tax: working with HM Revenue and Customs who are introducing a range of measures to help start-ups and SMEs, including:

a National Insurance holiday for the first year of employing people
reduced Corporation Tax

exporting
innovation
Appendix 1: encouraging people and giving them the skills to set up their own business
This was a supporting detail page of the main policy document.
Engaging with young people
Evidence shows we need to engage with young people early on through the education system. We need to give them hands-on business experiences to encourage them to see starting their own business as a career option in later life.
What we are doing
We're recruiting young entrepreneurs to volunteer to go into schools to talk about running their own businesses and how they got there. This is part of our 'Inspiring the future' scheme. We're aiming to get 2,500 enterprise champions. Find out more about Inspiring the future.
We're supporting every school to develop and run its own business through the 'Enterprise Village'. The Village supports teachers to set up and develop a school-based business.
We're providing funding to develop the 'Premier League Enterprise Academy' model. This enables football clubs to develop enterprise in young people, concentrating in deprived areas.
We're supporting the development of 'Tenner', which is run by Young Enterprise. They give schoolchildren £10 to fund a business idea and earn money. We want all schoolchildren to have the opportunity to take part in this programme during their school life.
We're funding the development of student-led enterprise societies. We want all students at universities and most colleges to be able to access their support by 2015. Societies encourage students to become more business minded. They work with local enterprise to:
get loans for student enterprises
support students launching their start-ups while they're still at university / college.
Encouraging enterprise
We're raising the profile of enterprise and entrepreneurship in the UK by funding awards and special events. This includes:
The Queen's Awards for Enterprise - these are the most prestigious awards for businesses and individuals in the UK. There are 3 Awards for Business in the categories of:

innovation
international trade and sustainable development *an award for Individuals called 'The Queen's Award for Enterprise Promotion'

Enterprising Britain, an annual competition run and funded by BIS to:

find the most enterprising place in the UK
the organisation that best promotes enterprise
the organisation that best encourages busineses to export

Global Entrepreneurship Week (GEW), an annual event run by the Prince's Trust and Youth Business International. It helps people to learn more about the range of support available to entrepreneurs in the UK
Encouraging entrepreneurship in specific areas
We've introduced 24 Enterprise Zones across England. They were set up to generate businesses and jobs, helping to push local and national growth. We're working with other government departments to support the development of Enterprise Zones. We're providing them with the incentives they need to make them attractive places to do business.
Helping unemployed people to set up a business
We offer help for unemployed people who want to start a business through the New Enterprise Allowance (NEA), administered by the Department for Work and Pensions.
The Department for Work and Pensions offer help to unemployed people who want to start a business, through the New Enterprise Allowance (NEA).
The NEA is available to people aged 18 and over and claiming Jobseeker's Allowance. It provides access to business mentoring and offers financial support of around £2,000.
Helping entrepreneurs
The Start-Up Loans scheme provides loans and mentoring support to entrepreneurs aged 18 and over in the UK. The scheme is run by the Start-Up Loans Company (a government-backed private company).
Appendix 2: encouraging private sector investment
This was a supporting detail page of the main policy document.
Business Finance Partnership (BFP)
We set up the Business Finance Partnership to invest £1.2 billion in increasing lending to small and medium-sized businesses from sources other than banks. This money is being matched with at least an equal amount from private sector investors and will be invested on fully commercial terms.
The Business Finance Partnership has 2 strands.
The first strand invests in fund managers who lend to medium-sized businesses with turnover of up to £500 million. The first 6 funds have now been set up and together they manage £863 million of government investment alongside over £1 billion from private investors.
So far the scheme has helped create around £5 of lending for every £1 of taxpayers' money. A total of £172 million of government money has been used by the lenders alongside an extra £705 million from private sector investors to lend a total of £877 million to 18 medium-sized businesses and 880 small businesses.
Prospective medium-sized business borrowers should contact these funds directly. The 6 funds are:
The second strand of the Business Finance Partnership invests in fund managers and non-traditional lenders that provide an alternative source of lending for small businesses with turnover up to £75 million. Seven different lenders have received £85 million of government investment and will lend more than £240 million to small businesses by attracting matching private sector investment. Prospective small business borrowers should contact these lenders directly. The lenders are:
Start-up Loans scheme
The scheme provides start-up finance and advice for 18 to 30 year olds. The scheme started in September 2012 and will provide £82.5 million to young entrepreneurs.
It's run by the Start-up Loans Company (a government-owned organisation) and offers young entrepreneurs money to start their businesses (seed capital) of around £2,500 each.
Eighteen to 30 year olds can apply online at the Start-up Loans Company.
Business Angel Co-Investment Fund
Business angels are entrepreneurial individuals who provide capital to small businesses or start ups, usually in return for a share in the business.
This £50 million fund (provided from the Regional Growth Fund) invests with syndicates of business angels in England who are interested in investing in small and medium-sized businesses in qualifying areas of the country. We launched the fund in November 2011.
Businesses looking for investment should first contact a business angel syndicate or network. You can find out more on the UK Business Angels Association website.
Enterprise Capital Funds programme
This scheme is a public/private programme which provides venture capital investment for early-stage, innovative small and medium-sized businesses with high growth potential. The scheme started in 2006 and we've made a further £200 million available.
For many early-stage innovative companies, equity finance is the best option to reach their high growth potential but they can struggle to get this form of finance.
This is often because the relatively high costs of undertaking due diligence in relation to the size of the deal mean that investors prefer to invest in later-stage companies. This results in a lack of money for some early-stage companies.
We've launched 12 funds since 2006 and invested more than £160 million in companies.
Tax incentives for investment in small and medium-sized businesses
There's a range of tax incentives available to encourage individual investors to invest in small and medium-sized businesses. These include the new Seed Enterprise Investment Scheme (SEIS). SEIS helps small, early-stage companies raise equity finance by offering a range of tax reliefs to individual investors who buy new shares in those companies.
Appendix 3: taking tax off jobs for small businesses
This was a supporting detail page of the main policy document.
Since April 2014 every business and charity in the UK is entitled to a £2,000 Employment Allowance to reduce their employer National Insurance contributions (NICs) bill each year.
The Employment Allowance will reduce the barriers faced by small businesses which aspire to grow by supporting businesses with the costs of employment.
Up to 1.25 million employers will benefit, with 98% of the benefit going to small businesses with fewer than 250 employees. As a result, 450,000 small employers will pay no NICs at all in 2014 to 2015.
The allowance is available to businesses, charities and Community Amateur Sports Clubs. It is a simple process for businesses, for which they only need to confirm their eligibility through their usual payroll process. It is delivered through standard payroll software and HM Revenue and Customs' Real-Time Information system.
Appendix 4: helping businesses and start-ups get advice and support
This was a supporting detail page of the main policy document.
Great Business
We launched the Business in You campaign and website in January 2012, to help people understand how they could start and run their own business. In June 2013, as part of a move to make it simpler and easier for small businesses to access help, Business in You joined the GREAT Britain campaign. This is a partnership, between private enterprise and government. It supports businesses aspiring to succeed and encourages entrepreneurial spirit.
Great Business helps you make your business idea happen. Whether you're looking to test your ideas or develop your financial and planning skills, it gives you the support and inspiration you are looking for. It also provides links to the main business support tools, highlighting top tools available from across government and a whole range of providers.
Business Support Helpline
The Business Support Helpline provides a quick response service to people with simple questions about starting or running a business. It also provides a more in-depth service for those with more complex enquiries.
Telephone: 0300 456 3565 Monday to Friday, 9am to 6pm
Business Growth Service
The Business Growth Service is a Department for Business funded service. It brings together a broad range of expertise, so that businesses get the right advice and support to improve and grow. A personal account manager can agree a package of support tailored to all their needs, including:
accessing finance
leadership and management skills
exporting
developing new ideas
manufacturing
building networks
Mentorsme
We encourange use of mentorsme, the national web portal to find a mentor, owned and operated by the British Bankers' Association (BBA).
This website brings together support and mentors in one place. It connects small businesses with mentoring organisations across the UK, to support and guide their development.
The mentoring services on offer vary between the different organisations. They can be free or paid for, and either face-to-face, by telephone or over the web. There are 27,000 mentors currently available; we are aiming to raise that to 40,000.
Mid-sized businesses
From April 2014 UKTI will be able to offer every mid-sized business tailored trade advice and an intensive programme of support to help them start exporting or break into new markets.
Growth Vouchers programme
You can no longer apply for Growth Vouchers - applications closed on 31 March 2015. You must use any vouchers you have and submit your claim before their expiry date - final vouchers issued expire at the end of June 2015.
The Growth Vouchers programme is part of a pioneering government research project. It looks into how external advice can help small businesses overcome barriers to growth.
We have appointed regional delivery partners in the north-west, the West Midlands, the east of England, London and the south-east. We aimed to attract 20,000 businesses to the programme.
We developed the programme in consultation with:
the British Bankers' Association
the Chartered Institute for Marketing
Institute of Credit Management
Chartered Institute for IT
Chartered Institute of Personnel and Development
the SFEDI Group
Businesses that are taking part can access hundreds of expert advisers through a private sector online market place, hosted by Enterprise Nation.
You can view evaluation on how the programme is performing, and customer perceptions about the benefits they have received so far.
Appendix 5: Enterprise and Economic Development Analysis (EEDA) Research
This was a supporting detail page of the main policy document.
2014
2013
2012
2011
Older EEDA research reports can be found on the National Archives website.
Appendix 6: getting banks lending
This was a supporting detail page of the main policy document.
Funding for Lending scheme
In July 2012, with our support, the Bank of England launched Funding for Lending. This is a scheme allowing banks and building societies to borrow from the Bank of England at cheaper than market rates for up to 4 years. It helps them to increase lending to businesses by lowering interest rates and increasing access to credit.
The Funding for Lending Scheme is now open until 29 January 2016. The Treasury and Bank of England announced this further one year extension of the scheme in December 2014. The scheme will concentrate on lending to small and medium-sized businesses in 2015.
British Business Bank
Many businesses find it difficult to access the finance they need to invest, grow and create jobs.
We're setting up the new British Business Bank to help make sure finance markets for small and medium-sized businesses work effectively. This will allow those businesses to prosper, grow and build UK economic activity.
The British Business Bank will manage all government programmes that help smaller businesses to access finance. It will not lend directly to businesses but will work alongside the private sector partners. It will pull in more private sector funding to maximise its impact.
British Business Bank programmes are already producing significant results. In 2013, it supported £660 million of lending and investment to smaller businesses. This was 73% higher than in 2012, and over half of it was through alternative lenders. For details of programmes managed by the bank see the British Business Bank website.
Over the next 5 years, the British Business Bank aims to work with the market to provide access to up to £10 billion for viable smaller businesses. It will play a significant role in developing a more diverse competition in business finance markets.
We expect the British Business Bank to become fully operational in autumn 2014 once it has gained EU State aid clearance.
For more information visit the British Business Bank website.
Enterprise Finance Guarantee (EFG)
EFG is a loan guarantee scheme. It allows banks and other lenders to offer small businesses, which lack security or a proven track record, a normal secured commercial loan.
The guarantee is to the lender and does not reduce or remove the borrower's obligation to repay the debt in full under the terms agreed with the lender. Lenders can use EFG to help businesses get term loans, overdrafts and invoice finance facilities. The British Business Bank provides lenders with a 75% guarantee on each individual loan issued under the scheme. This is subject to a 20% limit on total claims arising from each lender's annual portfolio of lending. This means that there is a sharing of risk between the lender and the government. As the guarantee allows the borrowing business to access finance, which would not otherwise be available, the borrower pays a 2% annual premium. This acts as a contribution towards the cost of providing the guarantee.
Currently, 42 lenders are part of the scheme, including:
all main UK high street banks
smaller specialist banks
invoice finance providers
community development finance institutions (CDFIs)
Lenders operate the scheme on a devolved basis and are responsible for all lending decisions.
The greatest lending value that we will guarantee is:
£1.2 million if the term is no more than 5 years
£600,000 if the term is over 5 but no more than 10 years
Small and medium-sized businesses with turnovers of up to £41 million can get EFG-backed loans.
This scheme will run at least until 31 March 2015. It makes around £350 million of extra lending possible each year.
If a business believes EFG may be appropriate to their situation, they should contact an accredited lender directly. All decision-making is devolved to the lender. They will, if appropriate, make the loan under their own terms and conditions, with the backing of the EFG guarantee.
See detailed Enterprise Finance Guarantee guidance.
Working with banks
We're also working with the British Bankers' Association to improve the standards small businesses can expect from their banks. This partnership is known as the Business Finance Taskforce.
The taskforce aims to get banks working differently so that they can help small and medium-sized businesses. Benefits include:
being able to ask their bank directly for an appeal if they're refused a loan, known as the bank appeals process
being able to ask the banks what they're lending
getting help and advice on getting a loan from the better business finance website.
Bank appeals process
The Business Finance Taskforce set up the Bank Appeals process overseen by Professor Russell Griggs, which allows a small or medium-sized business with a turnover of less than £25 million to appeal against a banks' decision to decline them a loan.
More than 9,000 businesses have already used the process, resulting in £42 million of further lending.
Business Banking Insight Survey
Commissioned by the Chancellor, Business Banking Insight is a major new survey into the way banks perform for small businesses. It provides an insight into, and a ranking of, the best banking institutions and products and services for the UKs small or medium-sized business.