News story
Kyrgyzstan: travel advice update
A state of emergency has been declared in the southern Kyrgyz region of Osh & Jalal-Abad.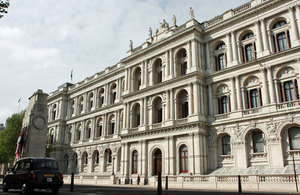 We advise against all but essential travel to the Oblasts Provinces of Osh and Jalal-Abad. British nationals already in these areas are advised to exercise extreme caution.
Violent clashes broke out in the southern region of Osh in Kyrgyzstan in the late evening of 10 June. Disturbances began in the city of Osh following a fight between ethnic Kyrgyz and Uzbek youths. The violence subsequently escalated, leading to shooting, burning of cars and looting of shops. Many Uzbecks are reported to be fleeing to the border.
David Moran, UK Ambassador to Kazakhstan and Kyrgyzstan told BBC World:
"It clearly is a serious human tragedy and we've been very sad at the loss of, of life and, and the many wounded. The UK's been active working with the international community ever since the April crisis and I know that the Department for International Development will consider what assistance might be required as part of the international communities' efforts, it's got to be seen in that context."
Official reports now cite more than 80 fatalities and over 1,000 injured.
For more information, see our travel advice for Kyrgyzstan.
Published 13 June 2010