World news story
Fenerbahçe v Manchester United travel advice
Travel advice for Manchester United fans travelling to Istanbul for the Fenerbahçe v Manchester United match on Thursday 3 November 2016.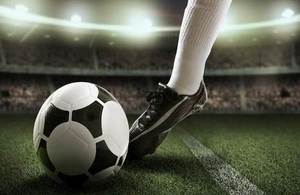 Date: Thursday 3 November 2016
Venue: Fenerbahçe Şükrü Saraçoğlu Stadium
Kick off time: 9pm (6pm GMT)
As well as this advice, read our travel advice for Turkey
Passports and visas
British passport holders need a visa to enter Turkey. You can get a visa online in advance from www.evisa.gov.tr/en or on arrival for £20 in cash. Your passport should be valid for at least 6 months after entry

Your European Health Insurance Card (EHIC) isn't valid in Turkey, so travel insurance is essential. Even if you're only going for one night, it could save you a lot of money if you get into difficulties

It's illegal not to carry some form of photographic ID in Turkey. You should carry your passport with you at all times

If you lose your passport, you'll need get an emergency travel document from the British Consulate General in Istanbul. You'll need to supply a police report, flight reservation and one photo. The fee is £100
Getting to the stadium
Istanbul police have advised Manchester United fans not to use public transport to reach the stadium

Buses have been organised by Istanbul Metropolitan Municipality to take Manchester United fans to the stadium from Dolmabahçe at 6pm (local time). They'll depart from the car park next to the Dolmabahçe Mosque (Dolmabahçe Camii), which is around 5 to 10 minutes walk from Taksim Square. Follow this link for the location of the departure point. Buses will return fans to the same location after the match. This bus service will cost €5 or 20 TL and the return journey is included in the price

Taxis from Taksim Square to the stadium will cost around 60-80 Turkish Lira and take at least 60 minutes (depending on traffic). Make sure the taxi meter is switched on when you set off
At the match
Manchester United Fans are seated in block G in the north eastern stand and should enter through gates 35 and 36

Access to the stadium can be slow. There will be ticket checks and body searches at the entrance and turnstiles

In order to avoid last minute queues, get to the stadium early – doors will open at 6pm local time

In addition to items which would usually be prohibited in the UK, the following restrictions will apply at the stadium: lighters may be confiscated and are unlikely to be returned; no bottles or cans are allowed in the ground and alcohol is banned within the stadium and on the buses; flags and banners without poles are allowed subject to size and UEFA regulations

Visiting supporters will be kept behind for around 30-45 minutes after the match to allow the home fans to leave
Tips
Generally crime levels are low, but street robbery and pick pocketing are common in the major tourist areas of Istanbul. Only carry what you need and leave spare cash and valuables in hotel safety deposits

It's an offence to insult the Turkish Nation or the national flag, or to deface or tear up currency

Smoking is prohibited on public transport and in other public areas. You can be fined if you're caught smoking in a designated smoke-free area

Try not to travel alone to the stadium and avoid displaying Manchester United flags or jerseys

Avoid Kadıköy and Bağdat Street which are the home suburbs for Fenerbahçe supporters
Contact the British Consulate-General in Istanbul
British Consulate General, Istanbul
Meşrutiyet Cad No:34
Tepebaşı
Beyoğlu
Istanbul

Telephone: +90 212 334 6400
For out-of-hours emergencies, phone the number above and follow the instructions given.
Office hours: Monday - Friday 8:30am - 12:30pm; 2pm - 4:45pm
For more information please visit British Consulate General, Istanbul website
Emergency telephone numbers
Police: 155
Ambulance: 112
Fire brigade: 110
Useful links
https://www.gov.uk/foreign-travel-advice/turkey
Further information
Please be aware of the possibility of demonstrations in Istanbul.
Demonstrations regularly take place across Turkey, particularly in the area around Taksim Square in Istanbul. You should remain vigilant and avoid areas where demonstrations are taking place.
Published 19 October 2016