World location news
Turkey and the UK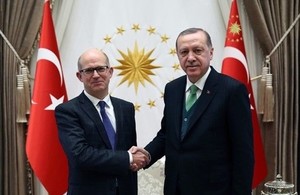 Sir Dominick Chilcott presented his credentials to Turkish President Recep Tayyip Erdogan on 16 January Tuesday and officially started his duty as British...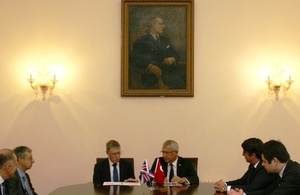 UK and Turkey will co-finance projects and contracts as part of an agreement to strengthen trade co-operation and boost investment between the two countries.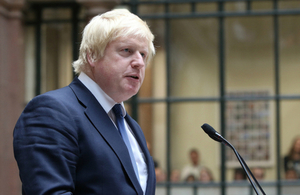 The Foreign Secretary Boris Johnson urges Gulf parties to de-escalate current tensions.
published
Worldwide news story
Our mission
We develop and improve relationships that will make the UK and Turkey more secure and prosperous. Our priorities include cooperation in international policy; trade and investment; defence; energy; illegal immigration; counter-terrorism; and international crime.
We work on a wide range of issues including supporting Turkey's political and structural reform agenda, human rights, economy and prosperity, energy policy, migration management and international security.
Turkey, as a rapidly growing economy, NATO member, EU accession state, and important regional partner, is important to the UK.
We have a dedicated team working on projects to support the Turkish reform agenda, promote human rights and encourage prosperity in Turkey. We are supporting the growth of business between British and Turkish companies and working to ensure that we build on the great progress that has been made towards doubling bilateral trade. We are committed to a long term, mutually beneficial, commercial partnership with Turkey, built on our shared understanding of the real benefits that such a partnership will bring to our two countries.
Documents