Press release
Derby celebrates opening of Manor Kingsway
Kier Partnership Homes has marked the official launch of Manor Kingsway – its flagship development in Derby.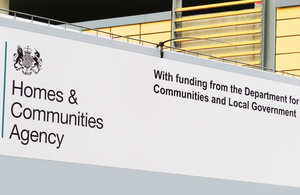 The HCA and Derby City Council appointed Kier Partnership Homes, as preferred developer almost 2 years ago to work with the healthcare service providers on the site to ensure the new scheme meshed with the provision of essential services.
Working alongside Derbyshire Healthcare NHS Foundation Trust, Derby Hospital NHS Trust and East Midlands Ambulance Service, the Kier team developed the designs to create a new neighbourhood which enhances the immediate surroundings and complements the existing landscape features such as the tree-lined crescent. It also brings back into use a large area of open space to the north of the site for leisure and an ecology area.
The project – worth £100 million over 7 years – offers contemporary 1, 2, 3, 4 and 5-bedroom new homes located on the western side of Derby approximately 2.5km to the south-west of Derby city centre. The beautiful properties include a range of affordable homes for rent by NCHA and to buy, in addition to a planned new business park that will support 450 new jobs for the area.
Welcoming all to the event, Chris King, managing director of Kier Partnership Homes, said:
We were delighted to be selected by the partnership of the HCA and Derby City Council to realise its vision for the former hospital site. We have worked closely with them and with the Design Council OPUN to develop a concept that offers spacious, economically efficient and stylish new homes, which are well connected to their surroundings and offer a great environment in which to live.
Key speaker, Chris Williamson, MP for Derby North added:
It's a great pleasure to be here today, having had an interest in this site for many years as a strategic development for Derby. I'm impressed with the design and the street scene, to which Kier and the planner have given priority; the attention to detail here is a lesson for others to follow. The new build market is labour intensive, with high benefit to the supply chain, which makes it very important for economic growth.
Following the unveiling of a commemorative Derbyshire stone as a permanent reminder of the successful start to the development project at Manor Kingsway, The Right Worshipful, The Deputy Mayor of Derby Cllr Paul Pegg, said:
I am delighted to be here today to celebrate this fantastic achievement for the city. Thank you to all of the partners as we celebrate an exciting new chapter in the story of Derby and introduce the Manor Kingsway community to our city.
Graham Dobbs, head of midlands north for the HCA, concluded:
We know, through our continued work with Derby City Council, that Manor Kingsway has been a priority for many years in delivering much-needed housing for the city and we're pleased that, through investing our land and funding, we have been able to support partners to make this happen. Kier's commitment to high-quality homes, jobs and apprentices means that this development will boost both housing supply and wider economic growth.
A magnificent celebratory cake bearing the logos of the main partners, and made for the occasion, was cut jointly by representatives from Kier Partnership Homes, Derby City Council, the HCA and NCHA.
Manor Kingsway's long term sustainability commitment to address fuel poverty and reduce its carbon footprint will see all the residential homes achieve Code for Sustainable Homes Level 4 and the commercial units will have a BREEAM Bespoke Excellent rating. Renewable technologies include photovoltaic cells, triple glazing, thermal mass flooring, low-energy lighting, super insulation, high-efficiency boilers, smart metering, LED external lighting and low-level street lighting. Every home is also provided with a compost bin, water butt, rotary dryer and cycle storage.
Demand for new homes at Manor Kingsway is unprecedented. Eager homebuyers bought the first release of new homes off plan and early bird reservations on the second stage of build have been taken before the homes are released.
Published 30 September 2014