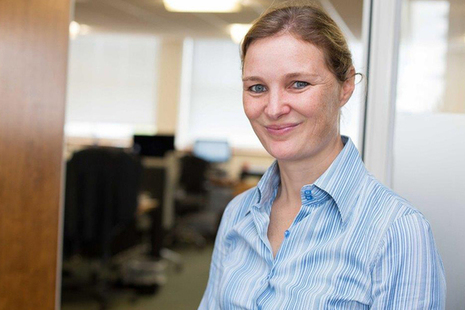 Biography
Amy Rees has been the acting Director General of Probation and Wales since January 2019 and was subsequently appointed to the post permanently in November 2019. She is responsible for the leadership of the probation service, managing the deployment of rehabilitation services across both custody and community, with accountability for public protection protocols across both public and private providers. She is also responsible for all HMPPS operations in Wales, including public and private prisons, the probation system, and the Ministry of Justice's relationship with the Welsh Government.
Her previous posts include: Executive Director for HM Prison and Probation Service in Wales, where she was responsible for both the prison and probation system in Wales, and the lead interface with Welsh Government on behalf of the Ministry of Justice. Additionally, Amy had responsibly for the wider HMPPS strategy and whole system development England and Wales.
Amy started her career in the Prison Service and has worked at several establishments including HMP Lewes, High Down and Bristol, before being appointed Governor at HMP Brixton in 2008. Her previous roles include Head of Workforce Strategy, where she was responsible for designing and leading a comprehensive restructure of Public Sector Prisons; Deputy Director on the Transforming Rehabilitation Programme, responsible for designing and delivering the organisational restructure of the Probation Services; and Principal Private Secretary to the Secretary of State for Justice.
Director General of Probation and Wales
Her responsibilities include:
Leadership of the National Probation Service, responsible for the management of high risk offenders. This includes oversight of effective delivery of Probation Services including advice to court, community sentences, post-release supervision of offenders, provision of approved premises, victim liaison.

Ensuring effective Contract Management of Community Rehabilitation Companies (responsible for managing medium and low risk offenders) and managing relationship/performance of providers to maximise service delivery and improvements.

Leading for the HMPPS on Public Protection (including Multi Agency Public Protection arrangements to manage high risk offenders), sentencer liaison, and work to support the Parole Board process.

Overall responsibility of the delivery of the Probation Programme which will bring all offender management into the National Probation Service and harness the skills of voluntary and private providers in delivering interventions with offenders.

Leading for HMPPS on provision for women offenders and ensuring that the needs of women are properly addressed across custody and the community.

All HMPPS operations in Wales, including public and private prisons, the probation system and the Ministry's relationship with the Welsh Government.
National Probation Service, Her Majesty's Prison and Probation Service, and Ministry of Justice