News story
Change of travel advice for Kyrgyzstan
We advise against all travel to Osh and Jalal-Abad in Kyrgyzstan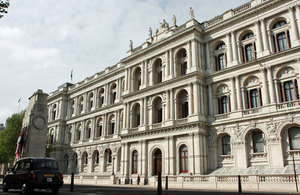 British nationals already in the Oblasts (Provinces) of Osh and Jalal-Abad are advised to exercise extreme caution. An evacuation of British nationals from Osh is currently underway.
A state of emergency has been declared in the southern Kyrgyz regions of Osh and Jalal-Abad following violent clashes that started in the late evening of 10 June. Official reports now cite more than 100 fatalities and over 1,500 injured.
As a result of the violence in Osh, the borders with China and Tajikistan have been closed. We understand the Kyrgyz/Uzbek border is now open but that security has been increased in border areas and the border could be closed again at any time.
For further information, see the Foreign Office travel advice for Kyrgyzstan
Published 14 June 2010