News story
Change of travel advice for Kyrgyzstan
We advise against all but essential travel to Jalal-Abad province in Kyrgyzstan.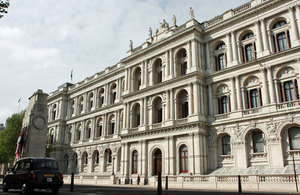 There is an ongoing risk of instability in parts of Kyrgyzstan, especially in some areas of southern Kyrgyzstan.
We advise against all but essential travel to Jalal-Abad Oblast (Province). On 19 May the Provisional Government declared a State of Emergency in Jalal-Abad Oblast and established a curfew in the city of Jalal-Abad between the hours of 2200 and 0600. We understand that the State of Emergency will remain in force until 1 June.
Large-scale demonstrations took place across Kyrgyzstan, including in the capital, Bishkek, on 6 and 7 April. Following armed clashes between protestors and security forces, the President left Bishkek and the Prime Minister resigned. A Provisional Government has been established but the political situation remains uncertain.
There are still occasional sporadic incidents of violence across the country. We advise all British nationals to avoid demonstrations and large gatherings while in Kyrgyzstan.
We are monitoring the situation and will continue to update our travel advice. There is no British Embassy in Kyrgyzstan, but there is an Honorary British Consul in Bishkek. The German Embassy in Bishkek can also provide emergency consular assistance to British Citizens in Kyrgyzstan. For further information and contact details, see the Foreign Office travel advice for Kyrgyzstan.
Published 21 May 2010