Press release
Big advances at Birmingham's new Advanced Manufacturing Hub
Hydraulics company HyrdaForce announce their move to the site and the creation of hundreds of jobs for the city.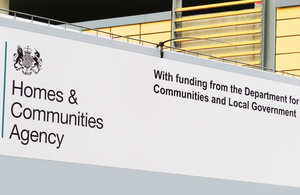 August marked a significant and high profile milestone for the partners involved in the development of the Advanced Manufacturing Hub (AMH) in Birmingham as hydraulics giant HydraForce announced their move to the site and the creation of hundreds of jobs for the city.
Making headlines for its contribution to the region's economic growth, the HydraForce announcement was only a week after Chelle Property also unveiled their transformation of the former Aston Tavern pub into new restaurant and hotel - and the 2 announcements signalled the arrival of Birmingham's newest engineering and manufacturing hotspot.
Stuart Buckley, Development Manager for the HCA Midlands and the Agency's lead for the Birmingham AMH said:
As a Tier 1 supplier for neighbouring automotive giant Jaguar Land Rover, HydraForce is the perfect name to kickstart the marketing of this site.

The HCA and Birmingham City Council (BCC) are marketing the AMH with an engineering and manufacturing focus and BCC has prioritised the site as one of 6 citywide Economic Zones. It is also one of the City Deal projects being worked on in partnership with us and the site has received Growing Places Funding through the LEP and is part of their Growth Deal. So to put it simply, it's a big priority for the City!
£3 million has been invested by the HCA, who own most of the land at the AMH to improve road junctions and access to the site, as well as large and costly demolitions. A further 2 other plots are available for further advanced manufacturing companies and discussions are already taking place with other occupiers.
BCC are progressing further land acquisitions and clearance works to make other plots ready for development in the near future which will build on this initial success.
With probably another 10 years of marketing and development to go - this month's announcements really are just the start of things to come with 3000 jobs expected to be created once the 20 hectare site as complete.
Published 27 August 2014