Coronavirus: theory tests (England)
Theory tests restarted in England on 4 July 2020 with social distancing and safety precautions in place.
Stay up to date
This page tells you about theory tests in England during the coronavirus outbreak.
It will be updated if anything changes.
Theory tests restarted in England on Saturday 4 July 2020, with new social distancing and safety precautions in place.
Theory tests are still suspended in Scotland and Wales.
Keeping you safe at the test centre
The Driver and Vehicle Standards Agency (DVSA) has introduced social distancing measures and safety precautions at test centres.
These include:
using floor markings to keep people 2 metres apart
spacing workstations and chairs so you're 2 metres away from other people
extra cleaning of the test centres
using protective transparent screens at the reception desk
providing hand sanitiser for you to use when you arrive at the test centre, during your test and when you leave
cleaning workstations, including computers and headphones, before every test
Staff will wear a face covering (unless there's a medical reason that it's not recommended for them) and gloves.
You have to come into the test centre alone. This is to help with social distancing.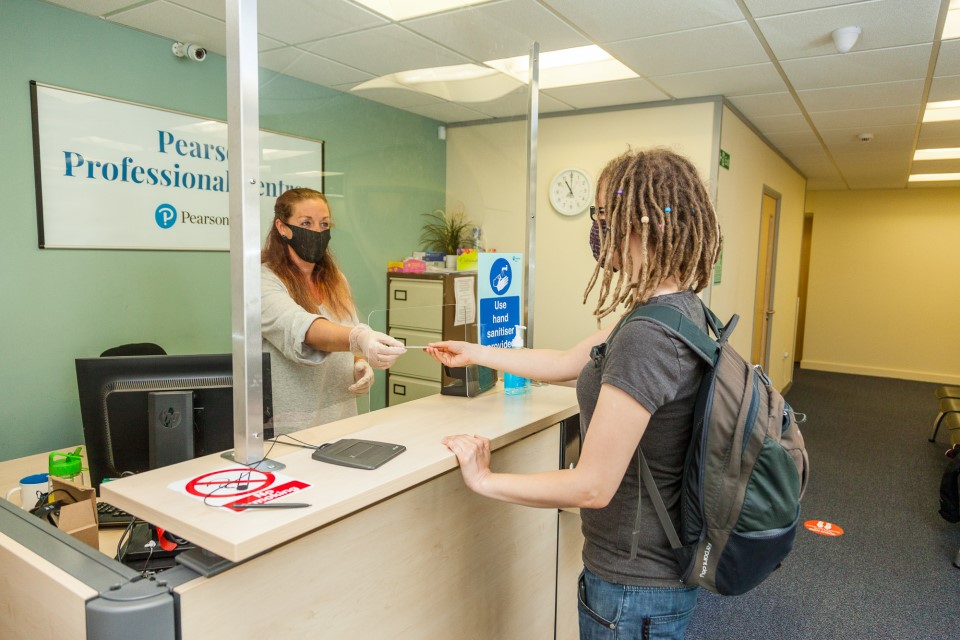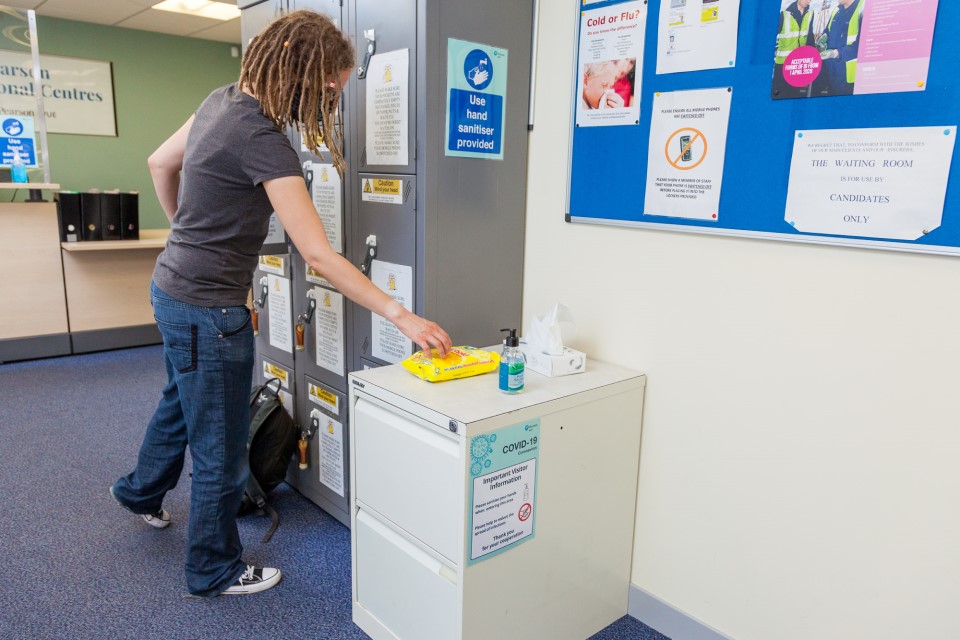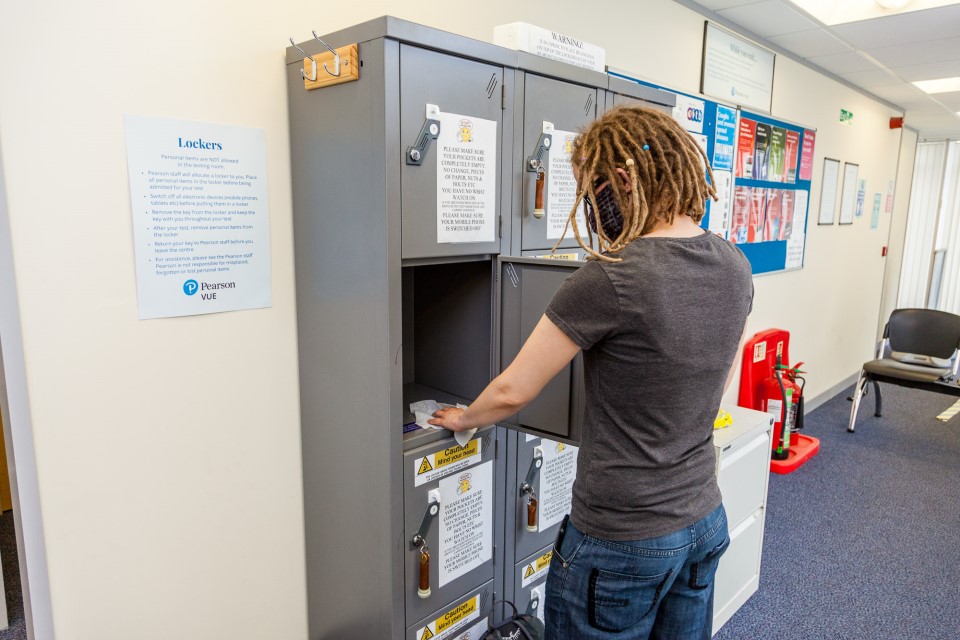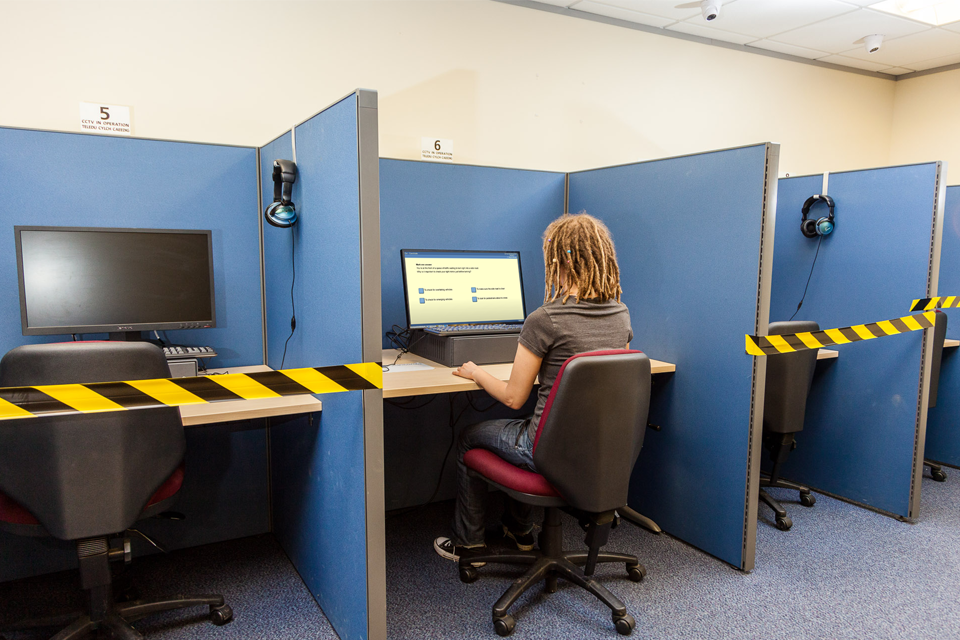 Wearing a face covering
Wear a face covering when you come for your test if you can.
You will need to remove it briefly so the test centre staff can check your ID.
Do not use a face covering if you may find it difficult to manage, for example, you have a respiratory condition.
Find out how to wear and make a cloth face covering.
When you must not come for your test
You must not come for your theory test if:
You have to stay at home (self-isolate).
Change your theory test appointment if you need to self-isolate on the day of your theory test.
You can do this free of charge if you're self-isolating, including if you do it at short notice (within 3 clear working days of the test).
If you're classed as clinically extremely vulnerable from coronavirus
If you're clinically extremely vulnerable, you should have received a letter telling you that you're in this group or have been told by your GP.
DVSA recommends that you change your theory test appointment to after 1 August 2020, when shielding will be paused.
Changes to the theory test planned for 14 April 2020
The changes to the theory test that were planned to be introduced on 14 April 2020 have not gone ahead. This is because of the coronavirus outbreak.
DVSA will make these changes to the theory test as soon as possible. In the meantime, the theory test will continue to work in the same way as it did before April.
Apply for an emergency theory test if you're a critical worker
You can apply for an emergency test if you urgently need a test because you're classed as a critical worker. This includes if you work in:
health and social care
education and childcare
key public services
local and national government
food and other necessary goods
public safety and national security
transport
utilities, communication and financial services
Published 20 April 2020
Last updated 3 July 2020
+ show all updates
Added new photographs to show what to expect when you take your theory test.

Updated the guide so that it only applies to England, and added information about theory tests restarting in England from 4 July 2020. Information about theory tests in Scotland and Wales has been moved to a separate guide.

Updated to confirm that theory tests are currently suspended up to and including 3 July 2020.

Removed the date of 31 May 2020, as theory tests are still suspended beyond that date.

Changed the theory test suspension date from 8 May 2020 to 31 May 2020. Added content on how to claim out-of-pocket expenses for tests cancelled at short notice.

Removed the email address to apply for an emergency test, and replaced it with a link to a new online service to apply. Added information about changes to the theory test not being introduced as planned on 14 April 2020.

Changed content about identification documents needed to apply for an emergency theory test,

First published.