News story
20 years of the theory test making roads safer
The driving theory test is today (1 July 2016) marking 20 years of helping to make Great Britain's roads safer.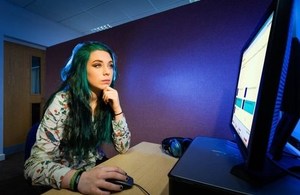 Since its introduction, the theory test has continued to contribute towards the government's commitment to:
reduce the number of people killed and seriously injured on our roads
ensure safer journeys
How the test works
There are 2 parts to the theory test:
50 multiple-choice questions
hazard perception - a video test about spotting hazards on the road
You must pass both parts to pass the test. But not everyone passes their theory test first time. The pass rate for car drivers in 2015 to 2016 was 49.3%.
Questions on these topics are the most incorrectly answered:
road and traffic signs
safety margins
rules of the road
Other topics include attitude, safety and your vehicle, and documents.
Keeping costs down for motorists
The government is committed to keeping the cost of driving down for motorists. It's reduced the cost of the theory test by 25%.
Since October 2014 this has saved learner drivers around £11.6 million. It's expected to save £100 million over the next 9 years.
DVSA is also planning to open 28 extra theory test centres across Great Britain. The details of these sites will be announced shortly.
Avoid extra charges when booking your test
You can also save money by making sure you use the official theory test booking service at www.gov.uk/booktheorytest. Other websites might charge extra fees.
Discounted official books and software
DVSA's official publisher, TSO, is running 2 offers between 1 July and 15 July 2016. They are:
a 20% discount across the range of theory test books and software
rolling back the price to the same as the very first theory test product, so the theory test for car drivers book, DVD-ROM and hazard perception DVD are available at £9.99 each
How the theory test developed
The theory test was introduced as a written part of the driving test process, replacing questions asked by the driving examiner during the driving test.
It later became a computer-based test, with a hazard perception test introduced to test candidates' awareness of developing hazards.
Since its introduction, the hazard perception test has been shown to reduce non-low-speed accidents by an estimated 11% for novice drivers in their first year of driving.
Modernising hazard perception clips
The filmed video clips were replaced with high-quality computer generated imagery (CGI) in January 2015. These contain more modern vehicles, roads, and surroundings.
In the future, DVSA wants to introduce more CGI clips that show situations with vulnerable road users, like children, cyclists, and motorcyclists. These can be used to create situations that would be too difficult or dangerous to film.
Watch an example of how CGI clips can be used to create these.
Hazard perception CGI clip: example of what's possible (1 of 2)
Making our roads safer
Transport Minister Lord Ahmad, said:
We are determined to deliver safer roads and cut the number of people who are killed and seriously injured.

The theory test is an important check so that new drivers know the rules of the roads and they can spot potential hazards before they develop.
DVSA Chief Executive, Gareth Llewellyn, added:
The test is kept under constant review to ensure it continues to prepare candidates for a lifetime of safe driving.

The introduction of high-quality CGI clips enables candidates to demonstrate how they would respond to hazards in a safe environment.
Dr Gary Gates, Senior Vice President - Global Business at Pearson VUE, said:
Since we began our partnership with DVSA in 2004, Pearson VUE has delivered the computer-based driving theory test to over 15 million people through our nationwide network of test centres.

This test is crucial for road safety in Great Britain and I am delighted that, with the announced extension of our agreement with DVSA, this will continue into the future.
Published 1 July 2016