World location
UK and San Marino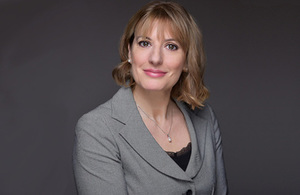 Ms Jill Morris CMG will succeed Mr Christopher Prentice CMG as Her Majesty's Ambassador to Italy and San Marino
Our mission
We work with San Marino from our Embassy in Rome and our Consulate-General in Milan. We discuss political issues arising from our membership of international organisations such as the UN and we work to encourage commercial ties between the UK and San Marino. We support British nationals through the provision of consular services which are administered directly from Rome and Milan.
Documents
Organisations
Foreign & Commonwealth Office
We develop and maintain the strong relations between the United Kingdom and Italy, our partner in many international organisations such as the EU, G7, G20 and NATO. We cooperate on a wide range of issues including the economy, in particular measures that generate wealth in both our countries, commercial regulation in the single market, energy policy and international security. We also cover San Marino remotely.
British Embassy Rome
Via XX Settembre 80/a
00187 Rome
Italy
Telephone +39 06 4220 0001
Fax +39 06 4220 2333
Emergency consular assistance (24 hours) 06 4220 0001
The British Embassy offices in Rome are not open to the public. Visits are by appointment only.
We do not answer visa enquiries.
Access and opening times