World location
UK and Montserrat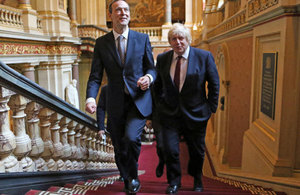 Boris Johnson is the new Foreign Secretary following Theresa May's appointment as Prime Minister.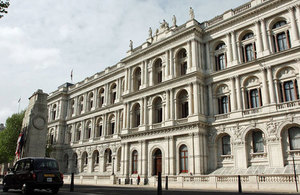 The fourth Overseas Territories Joint Ministerial Council 2015 is to convene in London on the 1-2 December
Our mission
We help Montserrat achieve sustainable economic growth and increased financial independence.
Documents
Organisations
Foreign & Commonwealth Office
The Governor's Office on Montserrat houses both FCO and DFID staff.
Governor's Office Brades
8 Farara Plaza

Brades
Montserrat
Switchboard (1) (664) 491 2688/9
Governor's Residence (1) (664) 491 6124
Facsmile (1) (664) 491 8867
Local Time:
Monday to Thursday: 8:00am to 4:30pm
Friday 8:00am to 1:00pm