World location
UK and Anguilla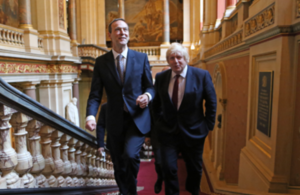 Boris Johnson is the new Foreign Secretary following Theresa May's appointment as Prime Minister.
Our mission
We aim to promote the UK's commitment to Anguilla as an overseas territory in the areas of safety and security, addressing the challenges of climate change, and supporting ways of diversifying the economy and improving links with UK government departments, businesses and other regional organisations.
Documents
Organisations
Foreign & Commonwealth Office
Her Excellency, the Governor, is the representative of Her Majesty the Queen and the Constitutional Head of State in Anguilla.
The Governor's Office, Anguilla
PO Box 60
The Valley
AI-2640
Anguilla
Main +(1) (264) 497 2621
Fax +(1) (264) 497 3314
Opening hours
Monday to Friday: 8:00am to 12:00pm and 1:00pm to 4:00pm