2010 to 2015 government policy: local transport
Updated 8 May 2015
This policy paper was withdrawn on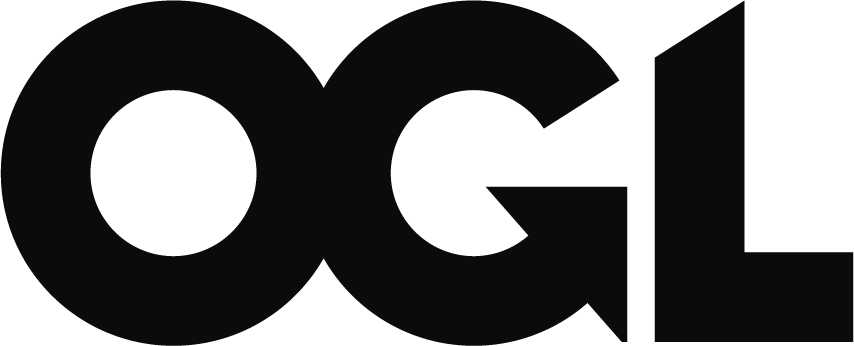 © Crown copyright 2015
This publication is licensed under the terms of the Open Government Licence v3.0 except where otherwise stated. To view this licence, visit nationalarchives.gov.uk/doc/open-government-licence/version/3 or write to the Information Policy Team, The National Archives, Kew, London TW9 4DU, or email: psi@nationalarchives.gov.uk.
Where we have identified any third party copyright information you will need to obtain permission from the copyright holders concerned.
This publication is available at https://www.gov.uk/government/publications/2010-to-2015-government-policy-local-transport/2010-to-2015-government-policy-local-transport
Issue
55% of car journeys are under 5 miles - many of these trips could be walked, or made by bike or public transport. Making these ways of travel more attractive encourages people to leave the car at home. This reduces their carbon footprint and helps the UK reach its climate change goals.
Actions
Funding
The government gives funding to local transport authorities in England to help them develop their local transport services. To improve and maintain the infrastructure of local public transport, we are giving funding in a number of ways, from using formulas that calculate how much local councils need to deliver specific services, to grants that are paid to successful bidders in a competition.
Highways Maintenance Efficiency Programme
To help local authorities plan and manage the road networks, the government has set up the Highways Maintenance Efficiency Programme.
Buses
To make bus services more punctual, inter-connected, green and accessible we are:
encouraging more people to use buses in busy urban areas through the Better Bus Areas fund
improving the system of local bus subsidy and regulation in England
helping local authorities invest in low carbon buses through the Green Bus fund
providing free travel for older and disabled people
Taxis and private hire vehicles
To make sure that taxi and private hire vehicle operators are properly regulated the government is publishing guidance for companies and local authorities:
Cycling
To encourage more people to cycle more safely and more often, the government is:
funding local authorities through the Local Sustainable Transport Fund to encourage cycling
providing funding to make cycling easier and safer in 8 cities and 4 National Parks
providing guidance on infrastructure design (PDF, 3.3MB)
encouraging employers to sign up to businesscycle
promoting the National Standard for Cycle Training through the Bikeability award scheme
providing funding for extra cycle parking at stations and for cycle hire and repair facilities
Door to door journeys
To make it easier and more convenient for people to use public transport, walk or cycle, we have published a Door to door strategy that will help to improve the whole journey. Through ensuring that we have a joined-up, sustainable transport system we can help to ease congestion whilst cutting carbon and creating growth.
Smart ticketing
To make local transport more customer-friendly and to encourage people to use it, we are:
providing an extra £15 million to help increase investment in smart ticketing equipment particularly among small and medium-sized bus companies
providing £45 million to extend smart, flexible ticketing across London and the south east through the south east flexible ticketing (SEFT) programme
Background
We announced our intention to promote sustainable travel initiatives as part of the coalition agreement.
Following the government's comprehensive spending review in October 2010 we announced the introduction of a sustainable local transport fund, funding for highways maintenance and funding for small transport improvement schemes.
In 2011 we released full details of the Local Sustainable Transport Fund in a white paper called Creating growth, cutting carbon.
To shape this policy, we used economic and statistical analysis, appraisal, evaluation, modelling and research.
Who we've consulted
The government is currently consulting on its plans for bus subsidy reform. These include devolving subsidy decisions to local authorities.
Consultation: Bus Subsidy Reform
In 2010 the government ran a consultation to encourage debate on the future transport needs of our cities and urban communities, and invited comments on the plans for a new Urban Challenge Fund.
Consultation: new Urban Challenge Fund
Bills and legislation
Transport Act 2000
The Transport Act 2000 made a number of reforms to local transport planning and delivery, including the requirement for all local transport authorities in England, outside of London, to produce a local transport plan. It also granted new powers for local authorities to enter into quality partnerships with bus operators and to introduce road user charging schemes and workplace parking levies.
Local Transport Act 2008
The Local Transport Act 2008 gives local authorities the power to take steps to meet local transport needs in the light of local circumstances.
The Local Transport Act:
gives local authorities the right mix of powers to improve the quality of local bus services, as proposed in 'Putting passengers first'
allows for the creation of an influential new bus passenger champion to represent the interests of bus passengers
gives local authorities the power to review and propose their own arrangements for local transport governance to support more coherent planning and delivery of local transport
updates existing legal powers to give local authorities the freedom and flexibility to develop proposals for local road pricing schemes in a way that best meets local needs – while ensuring schemes are consistent and interoperable
Concessionary bus travel legislation and reports
These documents show the research and subsequent decisions on the government's strategy for concessionary bus travel:
Appendix 1: working with businesses and people to reduce the need to travel
This was a supporting detail page of the main policy document. It was withdrawn on 18 November 2014 as we no longer proactively work on 'alternatives to travel'.
'Alternatives to travel' are methods for reducing or removing the need to travel through the use of information and communications technologies and flexible working. This could include:
working from home
working from a work hub or office closer to home
staggering working hours to avoid travelling during peak times.
There are a range of benefits associated with alternatives to travel:
economic - increased staff productivity, reduced travel and office costs, improved staff retention, reduced absenteeism
environmental - reduced transport emissions
social - improved quality of life and work/life balance
Related documents
Further information
Appendix 2: taxis and private hire vehicles
This was a supporting detail page of the main policy document.
The government is responsible for setting the overall legislative framework within which licensing authorities carry out their licensing responsibilities and under which drivers and operators actually work.
Drivers, operators and local authorities
Appendix 3: investing in local transport infrastructure
This was a supporting detail page of the main policy document.
The government provides funding to local transport authorities in England to help them develop their local transport services and improve and maintain their infrastructure.
Most Department for Transport funding is for the provision and maintenance of infrastructure such as road improvements, although some funding is provided for ongoing services, including buses.
Some funding is a mixture of revenue (for expenditure on recurring items such as running services) and capital (used for acquiring or improving fixed assets such as buildings). A number of funding streams are now distributed through the Department for Communities and Local Government (DCLG) – to find out more read their policy on Giving local authorities more control over how they spend public money in their area.
Local Sustainable Transport Fund
The Local Sustainable Transport Fund is providing £600 million between 2011 to 2015 to 96 projects across England.
Local transport funding streams
This document informs English local highway authorities of their share of £200 million for repairing potholes:
These documents give details of the different types of funding awarded to local transport schemes:
Funding settlement with Transport for London (TfL)
Transport for London (TfL) is a public body separate to central government. It has responsibility for the majority of transport services in London. TfL receives substantial funding from the government, however, totalling £12 billion over the current Mayor of London's 4 year term.
Appendix 4: increasing the use of buses
This was a supporting detail page of the main policy document.
Local bus subsidy reform and regulation
The government has announced a series of reforms to improve the system of local bus subsidy and regulation in England. These are set out and explained in:
We've also responded to the recommendations in the Competition Commission's report on the supply of local bus services in the UK (excluding Northern Ireland and London) and are making changes to the regulation that prevents bus companies from competing for new routes and in new areas.
In July 2013, we published further details on reforms to bus subsidy, including the devolution of funding for tendered bus services in London to Transport for London and elsewhere in England to local transport authorities. We also published details relating to the tightening of rules concerning the types of service which are eligible for the Bus Service Operators Grant.
Partnership and quality contract guidance
We have issued statutory guidance for those local transport authorities and metropolitan district councils in England considering quality partnerships or quality contracts. Under the Local Transport Act 2008, they must take account of this guidance:
We have also issued guidance which will help operators and local councils that are considering entering into voluntary bus partnerships:
There is separate guidance for local councils and operators who wish to create a punctuality partnership. This sets out why punctuality and reliability are important and explains how a partnership approach can help to deliver high standards of punctuality. It includes good practice examples, a model data sharing agreement and a model for partnership working:
Better Bus Areas fund
The 2012 Better Bus Areas fund is aimed at local councils working in partnership with local bus operators. The aim of the fund is to increase bus use busy urban areas, creating growth and cutting carbon. Twenty four local transport authorities were awarded just under £70 million in March 2012.
The successful bidders demonstrated that their proposals for encouraging people on to buses – including bus priority measures, better ticketing and infrastructure improvements – offer good value for money and will help create growth and cut carbon.
Green Bus fund
The Green Bus fund is helping bus companies and local councils in England to buy new low-carbon buses. It means that hundreds of low-carbon buses can be put into operation sooner. Information about the scheme and the operators is in:
Details of the Green Bus fund
Green Bus fund – round 3
Low carbon bus certification
Manufacturers and operators can use our certification and guidance:
Certification of a low carbon emission bus
Certification of dedicated gas buses as low carbon emission buses
Bus Service Operators Grant
Bus Service Operators Grant (BSOG) is a grant paid to operators of eligible local bus services and community transport organisations to help them recover some of their fuel costs. The amount each bus company receives is based on their annual fuel consumption. The aim of BSOG is to benefit passengers. It does this by helping operators keep their fares down and enabling them to run services that might not otherwise be profitable and might be cancelled. Operators can find out more about:
conditions of eligibility
information packs for bus operators
details of payments to operators
Concessionary bus travel
The national bus pass gives older and disabled people free off-peak travel on local buses anywhere in England. The government wants to ensure that bus travel is affordable to those on limited incomes and those who have mobility difficulties. This supports our wider work to tackle social exclusion. Bus travel remains the most used form of public transport, especially by older people.
Information for local councils and bus operators
This guidance document is designed to assist Travel Concession Authorities (TCAs) in administering the England National Concessionary Travel Scheme (ENCTS):
This document provides guidance for local councils on determining people's entitlement to concessionary travel under the Transport Act 2000:
A full list of TCAs who manage concessionary travel schemes, and Technical Advice Notes on passes:
This special grant report specifies the concessionary travel special grants which are paid to certain local councils in England:
Guidance to operators on the scheme to provide a half-price travel concession to those who are 60 years of age or who have been issued with a local authority concessionary travel permit on the grounds that they are disabled:
Concessionary bus travel reimbursement and appeals
Information and guidance to assist local council and bus operators to calculate concessionary bus travel reimbursement:
Concessionary bus travel application guide
Research into the bus market
These documents provide information about government-commissioned research into the bus market:
Appendix 5: encouraging people to cycle
This was a supporting detail page of the main policy document.
businesscycle
We want more people to cycle to work so we encourage employers to sign up to businesscycle.
Employers who sign up will gain support, advice and access to offers to help set up a series of simple, low cost measures to make cycling to work easier for their employees. It's about removing the barriers that might stop people getting on their bikes.
businesscycle focuses on why and how employers should promote cycling in the workplace. It provides advice on cycle safety and security – 2 often cited barriers to cycling. It highlights cycle safety tips, training, good locking practice and bike registration.
The site also includes guidance on pool bikes, cycle parking facilities and cycle to work schemes. Organisations who sign up will have access to offers for themselves and their employees, such as discounts on cycle parking, British Cycling membership and cycle security kits.
If more of us cycled to work it would cut rush hour congestion, and result in a healthier, fitter workforce. Nearly a quarter of all car trips are made by people going to and from work. Many of these are relatively short journeys of less than 5 miles that could easily be cycled.
Employers
Sign up to businesscycle. Once you have signed up, the name of your organisation will appear on the website.
Please note that they may send you updates from time to time on all the latest sustainable travel developments.
Employees
See if your employer has signed up: businesscycle list of members and companies signed up to the cycle to work guarantee.
The National Standard for cycle training
The National Standard for cycle training covers the skills necessary for cycling on the UK's roads. The National Standard is built upon similar principles to training for motorcycle riders and car drivers, teaching the importance of assessing the likely risks faced by road users.
Launched in 2005, the National Standard was developed by over 20 organisations and is maintained by the government.
We promote the National Standard through the Bikeability award scheme in England. Any cycle training organisation wishing to deliver cycle training branded as Bikeability and issue the Bikeability award materials to trainees must first register a scheme. Scheme registration is a quality assurance process to help ensure organisations are delivering good practice cycle training. All Bikeability registered schemes have gone through the registration process.
Appendix 6: developing an evidence based local transport policy
This was a supporting detail page of the main policy document.
To ensure that transport systems are effective, transport decisions and policies made by government are informed by economic and statistical analysis, appraisal, evaluation, modelling, and research.
To provide the best evidence base for planning transport policies and schemes, mathematical models are used to analyse complex transport patterns.
Transport appraisal
Transport evaluation
Research reports
Cycling England Cycling City and Towns end of programme reports
Statistics
Further information
Appendix 7: smart ticketing
This was a supporting detail page of the main policy document.
Smart and integrated ticketing
Smart ticketing replaces paper tickets with an electronic system. In most schemes the smart ticket is a microchip embedded in a card, for example the Oyster card used across London.
Integrated ticketing is a system in which the same ticket is accepted on different transport modes (eg bus or train) or on services run by different operators.
Smart ticketing and integrated ticketing make travelling by public transport simpler and easier for passengers. Information on key areas of our work is set out below.
The South East Flexible Ticketing programme
The Department for Transport (DfT) is working with train operators, Transport for London and passenger organisations such as Passenger Focus on this programme. It will require new or upgraded smart ticketing equipment at 300 rail stations and new back-office systems. Already, as part of the SEFT initiative, the Southern London Travelcard has been introduced. This provides commuters with a single smart card for journeys into and around London. More train lines and smart products are due to follow in 2015.
Passengers will benefit immediately from a switch to smart tickets because:
they open automatic ticket gates more quickly and reliably than paper tickets
it will be easier to buy tickets online and collect them at stations
they will help to shorten queues at ticket offices
they don't wear out as quickly as paper tickets
they can be securely replaced if lost/stolen
they will enable delay/repay procedures to be simplified
In the longer term, through availability of better passenger data, smart tickets will let train operators offer a more flexible range of products that is better suited to the way we work and travel now. For example, a 'part-time' season ticket could benefit passengers who only travel 2 to 3 days per week.
In 2015 the Department for Transport is looking to sponsor a pilot which will explore how contactless payment cards could operate in the network outside London. The use of contactless payment cards can allow passengers to travel without stopping to buy a ticket first, making the process of paying for rail travel faster and more convenient.
Smart Cities Partnership
Central and local government and bus operators want to bring in improved services for passengers based on smart ticketing. The Smart Cities Partnership was set up in October 2013 to speed up delivery of smart ticketing in England's large urban areas. It's made up of people from DfT, the Passenger Transport Executives / major cities (Leeds, Sheffield, Newcastle, Leicester, Birmingham, Bristol, Liverpool, Nottingham and Manchester) and bus operators. Its purpose is to make sure that we take full advantage of smart technology to make travel better for passengers.
The partnership has developed a programme to address issues which have slowed down progress. Work is currently underway which will introduce simplified ticket products, clarify financial incentives and produce a coordinated plan of delivery of smart ticketing across the country.
Multi-operator ticketing: guidance for councils
Multi-operator ticketing guidance for local transport authorities was developed in conjunction with local transport authorities, bus operators and stakeholders and was published in March 2013. The guidance is to give councils options and ideas, rather than tell them what they should do. The benefits of a smart multi-operator ticket is that it will allow passengers to use different bus operators' services with a single ticket.
ITSO and smart ticketing
ITSO is the most widely used technical specification for smart ticketing in England. ITSO is an open technical specification designed to provide a highly secure platform for interoperable smart ticketing. Its advantages include not being locked to specific suppliers and the capacity to include transport related ticketing and non-transport applications. The specification is developed and maintained by ITSO Ltd, an independent not-for-profit company.
There are already a number of ITSO based smart ticketing schemes in England, and the Scottish and Welsh national smart ticketing schemes also use the ITSO specification. All England National Concessionary Scheme travel passes are ITSO enabled. The use of the common ITSO specification across England, Wales and Scotland is a key step towards ensuring that schemes developed in different areas can work together.
Bus managed service
Bus operators in England receive an increase in the grant they receive from the government where ITSO compliant smart ticketing equipment is installed. This incentive is very attractive to operators of larger bus fleets, but it is less attractive to small and medium sized operators because of the relatively high equipment costs.
We want to see all operators 'go smart' regardless of size, and we encourage the development of smart ticketing that can be used across different operators and types of transport. A pilot programme is currently taking place in Norfolk that will help us to understand the opportunities that smart ticketing brings to smaller operators and their passengers. A further pilot programme in Brighton will start in 2015 to understand how a bus operator led managed service varies from the Norfolk local authority led service.
These pilots will help establish the equipment, maintenance and support that any future national managed service should include, and give us a better understanding of the costs involved.