2010 to 2015 government policy: greenhouse gas emissions
Updated 8 May 2015
This was published under the 2010 to 2015 Conservative and Liberal Democrat coalition government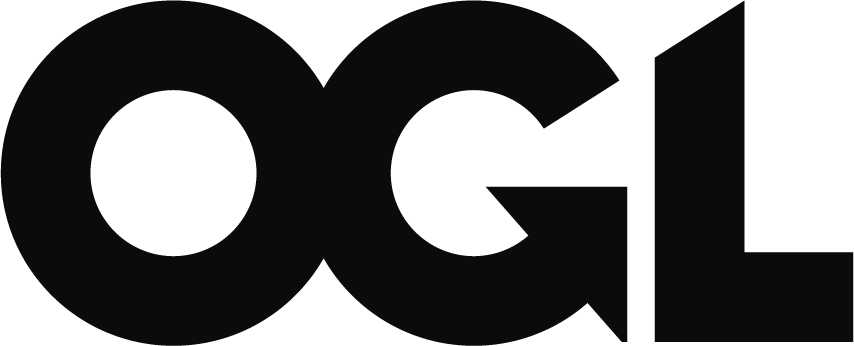 © Crown copyright 2015
This publication is licensed under the terms of the Open Government Licence v3.0 except where otherwise stated. To view this licence, visit nationalarchives.gov.uk/doc/open-government-licence/version/3 or write to the Information Policy Team, The National Archives, Kew, London TW9 4DU, or email: psi@nationalarchives.gov.uk.
Where we have identified any third party copyright information you will need to obtain permission from the copyright holders concerned.
This publication is available at https://www.gov.uk/government/publications/2010-to-2015-government-policy-greenhouse-gas-emissions/2010-to-2015-government-policy-greenhouse-gas-emissions
Issue
The 2008 Climate Change Act established the world's first legally binding climate change target. We aim to reduce the UK's greenhouse gas emissions by at least 80% (from the 1990 baseline) by 2050.
We are trying to achieve this reduction through action at home and abroad. Moving to a more energy efficient, low-carbon economy will help us meet this target. It will also help the UK become less reliant on imported fossil fuels and less exposed to higher energy prices in the future.
Actions
Setting national policy and strategy
To make sure that UK government policies contribute effectively to our greenhouse gas reduction targets, we're:
setting carbon budgets to limit the amount of greenhouse gases the UK is allowed to emit over a specified time
using statistics on greenhouse gas emissions and further evidence, analysis and research to inform energy and climate change policy
using the EU Emissions Trading Scheme (EU ETS) to deliver a significant proportion of the UK's carbon emission reductions between 2013 and 2020
using a set of values for carbon to make sure project and policy appraisals account for their climate change impacts
using the 2050 Calculator to let policy makers and the public explore the different options for meeting the 2050 emissions reduction targets
Reducing the demand for energy and helping people and businesses to use energy more efficiently
We can achieve significant reductions in the UK's greenhouse gas emissions if businesses, the public sector and households reduce their demand for energy. We're:
reducing demand for energy with smart meters and other energy-efficient measures for industry, businesses and the public sector
reducing emissions by improving the energy efficiency of properties through the Green Deal
providing incentives for public and private sector organisations to take up more energy-efficient technologies and practices through the CRC Energy Efficiency Scheme
reducing greenhouse gas emissions from agriculture
Investing in low-carbon technologies
Low-carbon technologies will make an important contribution to our greenhouse gas reduction targets. We're:
taking action to increase the use of low-carbon technologies and creating an industry for carbon capture and storage
reducing emissions from the power sector and encouraging investment in low-carbon technologies by reforming the UK's electricity market
Publicly reporting carbon emissions from businesses and the public sector
Public reporting of carbon emissions helps to encourage organisations to become more energy efficient, and allows us to assess the progress that's being made. We're:
Taking international action
We are also:
Background
In December 2011 we published the Carbon Plan, which sets out our proposals for achieving the emissions reductions committed to in the first 4 carbon budgets. This will help the UK meet its 2050 target.
Bills and legislation
The Climate Change Act 2008 sets out the UK's legally binding targets. It aims to:
improve carbon management and help the transition to a low-carbon economy in the UK
show the UK is committed to taking its share of responsibility for reducing global greenhouse gas emissions by developing negotiations on a post-2012 international climate change agreement
Who we're working with
The Committee on Climate Change (CCC) is an expert, independent, statutory public body created by the Climate Change Act 2008 to assess how the UK can best achieve its emissions reduction targets for 2020 and 2050. It also assesses the UK's progress on meeting the statutory carbon budgets.
Appendix 1: reducing greenhouse gas emissions from agriculture
This was a supporting detail page of the main policy document.
Agriculture causes 9% of the UK's greenhouse gas (GHG) emissions. This is made up of:
nitrous oxide (around 55%), which is produced by the use of synthetic and organic fertilisers
methane (around 36%), which is created through the digestion processes in livestock animals and the production and use of manure and slurry
carbon dioxide (around 9%) from energy used for fuel and heating
Read more about agricultural GHGs in section 2.2 of Greenhouse gas emission projections for UK agriculture to 2030.
How England is reducing emissions from agriculture
In England the agricultural sector is adopting cost-effective practices to make farm businesses more energy efficient and help the UK achieve an 80% reduction in GHG emissions by 2050. These practices also make farm businesses more competitive and sustainable. For example, improving a farm's nutrient management system by more accurately matching nutrient inputs to crop needs can reduce emissions, increase efficiency and save money.
Review of our work
In 2012 the Department of Environment, Food & Rural Affairs (Defra) reviewed our progress in reducing GHG emissions from English agriculture. We developed an indicator framework for GHGs from agriculture as part of the review's outcomes.
We will continue to work with a range of stakeholders to explore the findings of the review, share wider evidence and refine our existing approach.
Devolved administrations
Scotland
The Scottish Government has developed the Farming for a Better Climate website, which offers practical measures that farmers can use to reduce GHGs.
Wales
The Welsh Government established the Land Use Climate Change Group to consider how agriculture and rural land use can reduce climate change and help people adapt to it.
Northern Ireland
The Department of the Environment (DOE) has published the Northern Ireland GhG emissions reduction action plan, which covers emissions from the agricultural sector.
Appendix 2: EU Emissions Trading System (EU ETS)
This was a supporting detail page of the main policy document.
The EU ETS is the largest multi-country, multi-sector greenhouse gas emissions trading system in the world. It is central to the EU meeting its 20% emissions reduction target by 2020. Find out more about how the EU ETS works.
The EU ETS covers around 11,000 energy-intensive industrial installations throughout Europe including power stations, refineries and large manufacturing plants.
The scheme was expanded to the aviation industry on 1 January 2012.
EU ETS in the UK
The legal framework for the EU ETS is set out in the:
The UK has around 1,000 EU ETS participants. The 'traded sector', ie sectors covered by the EU ETS, will account for over 50% of the emissions reductions needed to meet UK targets between 2013 and 2020.
The EU ETS plays a key part in ensuring the UK complies with its legally binding carbon budgets, which will in turn help us reduce UK emissions to at least 35% (below 1990 levels) in 2020 and 80% by 2050. These targets are set out in the Climate Change Act 2008.
2012 EU Emissions Trading System (EU ETS) verified emissions data
From the 2 April 2013, 2012 installation level verified EU ETS emissions data contained in the European Union Transaction Log (EUTL) was made publicly available.
For the UK the total verified EU ETS emissions in 2012 was 231.2MtCO2
The average annual Phase II cap for the UK is 245.6MtCO2
The actual allocation to UK installations covered by the EU ETS in 2012 was 229.0MtCO2
2012 EU ETS results: UK sector table - April 2013
On 16 May the European Commission published a summary of the 2012 compliance position.
Management of the EU ETS
DECC sets the UK's policy on the EU ETS, working in partnership with the devolved administrations and other government departments.
You can email DECC with policy-related queries at eu.ets@decc.gsi.gov.uk
Responsibility for implementation and regulation of the EU ETS is largely geographically based.
The Environment Agency (EA) is the UK administrator and English regulator for the EU Emissions Trading System.
As of 1 April 2013 the Welsh regulators are now in place taking over responsibility for Welsh installations. The contacts are given below.
Further information about the EU ETS
Read our guides to find out more about the EU ETS:
Appendix 3: publicly reporting carbon emissions from businesses and the public sector
This was a supporting detail page of the main policy document.
We provide guidance for businesses and organisations on how to measure and report their greenhouse gas (GHG) emissions.
This guidance is aimed at all sizes of business as well as public and third sector organisations. It explains how organisations can measure and report their GHG emissions as well as set targets to reduce them.
We also publish annual GHG emission 'conversion factors'. Organisations can use these to help them calculate CO2 emissions from information like utility bills, fuel consumption and car mileage. These factors are available in a web-based tool: Government conversion factors for company reporting.
Mandatory corporate reporting
We introduced a regulation in June 2013 that requires all quoted companies to report on their GHG emissions.
This regulation will provide transparency around how quoted companies are managing their carbon emissions – information that investors have been calling for.
Following consultation on the draft regulation, ministers decided that regulation would come into effect in October 2013 to align with changes being made to the corporate reporting framework.
Appendix 4: carbon budgets
This was a supporting detail page of the main policy document.
A carbon budget places a restriction on the total amount of greenhouse gases the UK can emit over a 5-year period. The UK is the first country to set legally binding carbon budgets.
Under a system of carbon budgets, every tonne of greenhouse gases emitted between now and 2050 will count. Where emissions rise in one sector, the UK will have to achieve corresponding falls in another.
Helping to meet the 2050 target
We introduced carbon budgets as part of the Climate Change Act 2008 to help the UK reduce greenhouse gas emissions by at least 80% by 2050.
We have set the first 4 carbon budgets in law, covering the period from 2008 to 2027. We have committed to halving UK emissions relative to 1990 during the fourth carbon budget period (2023 to 2027).
Each carbon budget is split into:
the traded sector, which is based on the UK's share of the EU Emissions Trading System (EU ETS) limit for the period and covers power and heavy industry
the non-traded sector, which covers everything else like road transport, agriculture and buildings
Specifically, the carbon budgets limit our greenhouse gas emissions to:
3,018 million tonnes of carbon dioxide equivalent (MtCO2e) over the first carbon budget period (2008 to 2012)
2,782 MtCO2e over the second carbon budget period (2013 to 2017)
2,544 MtCO2e over the third carbon budget period (2018 to 2022)
1,950 MtCO2e over the fourth carbon budget period (2023 to 2027)
These levels have been set by:
The Carbon Plan
The Carbon plan sets out our policies and proposals for meeting the first 4 carbon budgets. It updates and supersedes the 2009 Low Carbon Transition Plan.
Meeting the carbon budgets
Our latest projections suggest the UK is on track to meet its first 3 legislated carbon budgets:
Based on our planned policies, there is an expected shortfall of 205 MtCO2e over the fourth carbon budget. In the Carbon plan we set out scenarios for bridging an estimated shortfall of 181 MtCO2e. Our revised estimation reflects:
revised population projections
fossil fuel price projections
greenhouse gas inventory corrections
revisions to estimated savings from policies
Our ability to meet the carbon budgets relies on actions from the departments that lead on reducing emissions:
However, all departments are responsible for reducing emissions from their own buildings and estate and for assessing the carbon impact of new policies.
The actions to meet carbon budgets are agreed for budget periods 1 to 3 (2008 to 2022) and detailed in the Low Carbon Transition Plan. This information helps us track progress and risks to delivery, and acts as a benchmark.
The Environment Agency (EA) is the UK administrator and English regulator for the EU Emissions Trading System.
The EA can influence energy efficiency and limit greenhouse gas emissions by regulating and inspecting:
business premises in the context of pollution prevention and control
landfill sites (landfills emit the greenhouse gas methane)
The EA is also working to reduce greenhouse gas emissions through our regulatory roles in other areas of their expertise:
water
waste
flood and coastal risk management
the planning system
Reporting progress
The Climate Change Act 2008 places a legal obligation on us to annually report the UK's emissions and progress towards meeting the carbon budgets.
Two reports fulfil this obligation:
Carbon accounting
Carbon accounting will be used to determine compliance with the carbon budgets and targets. Read further information about carbon accounting:
International aviation and shipping emissions and the net UK Carbon Account
Domestic aviation and shipping emissions are included within the current Carbon Budgets framework. Due to uncertainties at the time the Climate Change Act was agreed, international aviation and shipping emissions were not included. The Act contained a requirement that Government reconsider their inclusion by end 2012, a requirement that was fulfilled through the laying of a Parliamentary Report: UK Carbon budgets and the 2050 target: international aviation and shipping emissions on 19 December 2012.
Government announced through the Report that, recognising uncertainty over the international framework for reducing aviation emissions and particularly the treatment of aviation within the EU Emissions Trading System, it was deferring a firm decision on whether to include international aviation and shipping emissions within the UK's net carbon account.