The range of services that HM Land Registry offers.
---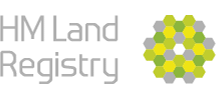 Information Services
Free services
Use our free online Information Services to:
Professional users of our portal can also use:
Paid services
For £3, you can get information about any registered plot of land or property in England and Wales.
Guaranteed queries
Our guaranteed queries provide results that can be used as evidence in court and carry an HM Government unlimited guarantee. These services are usually some of the first formal steps in buying or selling land or property.
Search the index map
You can search the index map to find whether a plot of land or property is registered and the title numbers associated with it.
Official copies
An official copy is a guaranteed copy of our Land Register, for any registered plot of land or property, and of deeds and documents we hold on it. Our official copies services are:
Search and hold
A search and hold (official search) is done as a final check before a property transaction is completed. This gives you a 30-day period where no other transactions can be registered and also confirms whether there are any other prior transactions waiting to be registered and their details.
Register change services
Register update
We change information in the Land Register when people:
Register create
We create new entries in the Land Register when people: