News story
UK hosts D5, the first digital leaders summit
The first D5 summit brings together advanced digital governments and reinforces the UK's position as a digital world leader.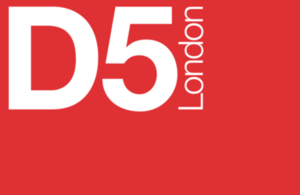 The D5, a group of the world's most digitally advanced governments, is holding its inaugural meeting in London on 9 and 10 December. The Minister for the Cabinet Office, Francis Maude, and HRH the Duke of York will host events.
Follow #D5London to keep up-to-date with news of the D5 London summit.
The 5 founding members are UK, South Korea, Estonia, New Zealand and Israel. All 5 countries have a record of excellence in digital government. They design services around users' needs and share open source solutions with other nations. Read about their digital achievements.
Ministers and senior officials from these countries will meet in a variety of digital innovation centres across London. One of the venues is TechCity, known for its thriving tech start-ups.
D5 summit themes
The summit will concentrate on promoting economic growth through open markets, improving Internet connectivity, and ideas for future collaborative projects. The group's founders will also sign a charter. It will include best practice and commitments to further work on activities such as teaching children to code and encouraging and promoting a start-up culture.
The D5 summit follows the Prime Minister David Cameron's announcement that thousands of maths and physics teachers will get specialist training to help raise the quality of teaching in schools. He also announced the first ever national college for digital skills and coding by 2015 to train the digital innovators and technology experts of tomorrow.
Minister for the Cabinet Office Francis Maude said:
We are proud to host in London the very first meeting of the D5, a network of the leading digital governments, designed to share best practice. Since 2010 the United Kingdom has become the most digitally advanced government in the G7 including by establishing GDS, launching our award-winning GOV.UK and digitising 25 'exemplar' public services. We're also making the UK one of the safest places in the world to do business online. As part of this government's long-term economic plan we will do even more – moving to a 'government as platform' model and ensuring by 2020 that everyone who can go online is online.
Digital Economy Minister Ed Vaizey said:
Hosting the first D5 Summit puts the UK's digital economy on the map as one of the strongest markets in the world, worth over £100 billion a year. Ensuring that our people and businesses have world-class digital skills so they can compete in the economy of the future is a key part of our long-term economic plan to back business, create jobs and secure a brighter future for Britain.

We have already put coding into the school curriculum and our rollout of superfast broadband, backed by over £1 billion government investment in our digital infrastructure, has now passed more than 1.5 million homes and businesses and is reaching 40,000 more each week.
Buckingham Palace reception
As part of the summit, HRH the Duke of York hosted an evening reception at Buckingham Palace. This brought together the international digital delegations and celebrated the group's aim of promoting digital growth and cooperation.
It also promoted the UK's thriving digital economy as a number of UK digital SMEs showed their talents and products to international delegates. Companies that exhibited include:
Crowd Emotion, offering cloud based facial coding
Therapy Box, specialising in healthcare and education apps for people with disabilities
Digital experts also attended the reception, including former Vice-President of the European Commission Neelie Kroes.
The future of D5
D5 is not just a single event but the start of a sustainable network of countries. It will continue to grow as more countries join. The 2015 summit will be hosted in Estonia.
Working groups will continue to work together after D5 London to provide digital government faster and more efficiently. They will report publicly on progress and learning throughout the year. A D5 blog will provide links to where the working groups are collaborating online.
Published 10 December 2014