News story
D5 London 2014 summit programme
Five leading digital governments will discuss a range of issues at the first D5 summit in London on 9 and 10 December 2014.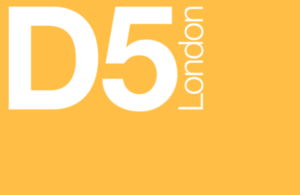 During the summit each member country will share their own experiences and discuss what being a good digital government means. This outline of the D5 programme explains what the summit will cover.
Day 1: 9 December
Francis Maude, UK Minister for the Cabinet Office, will open the D5 summit
the UK Government Digital Service will make a presentation on the the UK's approach
each founding country will present their digital expertise and successes
discussion groups will cover 3 areas: teaching children to code, open markets and connectivity
there will be a discussion on the future of D5
In the evening there will be a trade reception, hosted by The Duke of York. This will be a chance for the UK to showcase some of its brightest digital businesses and demonstrate how the UK supports the digital economy. Exhibitors include:
Day 2: 10 December
Liam Maxwell, UK Government Chief Technology Officer, will welcome delegates
Alex Aiken, Executive Director of Government Communications for the UK government, will present on UK government digital campaigns
discussion groups will make presentations
the BBC will lead a coding session for 6 pupils from a local primary school using the new Doctor Who coding game as part of the BBC's 'Make it Digital' initiative. Afterwards the children will meet Francis Maude and have a tour of the venue
the final panel discussion will look at how governments support the digital economy - panellists include:

Gerard Grech, Chief Executive Officer, Tech City
Francis Maude, UK Minister for the Cabinet Office
Ed Vaizey, UK Minister for Culture, Communications and Creative Industries
Neelie Kroes, European Commissioner for Digital Agenda (outgoing)
Do you have a question for the panel discussion? Tweet it using #D5London.
The summit will finish with a press conference.
Published 3 December 2014