Develop your exports in Emerging Europe
Emerging Europe offers opportunities for all UK companies ranging from novice to experienced exporters, and across multiple sectors.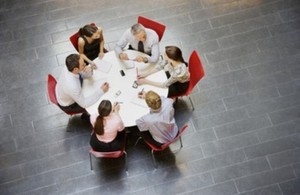 Emerging Europe is made up of 11 markets and over 120 million consumers located in Central and Eastern Europe (CEE).
This region offers:
increasingly affluent consumers
economic growth at double the rate of western Europe
widespread use of the English language
low risk compared with other Emerging Markets further from the UK
easy accessibility from the UK – just 2 to 3 hours flying time on low cost airlines
UK exports are worth over £16 billion, with goods exports doubling over the past decade, and services exports - over £4 billion - trebling.
What is Emerging Europe?
Markets of Emerging Europe are at differing stages of development, but all offer long-term growth prospects for UK companies. The markets are:
Austria
Bosnia and Herzegovina
Bulgaria
Croatia
Czech Republic
Hungary
Poland
Romania
Serbia
Slovakia
Slovenia
Benefits of doing business in Emerging Europe
The markets offer UK companies a number of advantages including:
ease of developing business relationships as located close to UK with access via large number of budget airlines
ideal for small and medium enterprises (SMEs) on tight budgets
supply chain opportunities in support of strategically important industries
opportunities resulting from £170 billion European Union (EU) Structural and Cohesion funds for 2014 to 2020
UK's positive image as a reliable business partner and increasingly as a source of innovative products and services and new technology
Opportunities
There are opportunities across a range of sectors. These include:
advanced manufacturing
defence and security
energy
healthcare and life sciences
infrastructure
services (financial and professional services, e-commerce and traditional retail)
Events
UK Trade and Investment's (UKTI) regional team in Emerging Europe deliver and participate in a wide range of events designed to help UK companies succeed in these markets. These events give UK companies the chance to find out about opportunities in the CEE markets and meet local UKTI staff face-to-face.
In addition, a regional partnership with British Chambers of Commerce provides increased support for business and access to broader commercial networks.
Find events in or about the Emerging Europe markets.
Follow us on Twitter – our hashtag is #EmergingEurope.
Emerging Europe sector contacts
The UKTI/British Chamber partnership in Emerging Europe supports companies in all sectors.
UKTI teams focus primarily on 6 high potential regional sector opportunities, with each one led out of a different market. Our regional campaign leads are well placed to:
offer you advice on the potential for your company across the region
free market diagnostics
put you in touch with the relevant experts
We want your business to succeed so we'll tell you about both the risks and rewards of these markets.
Contact our regional campaign leads for more information on sector opportunities and events we are organising or plan to be present at.
If you are unsure about who to contact, or your company's profile doesn't match our strategic campaign sectors, contact Barbara Eötvös. Barbara will be able to advise you on what support is available for your company to help you win business in Emerging Europe.
Published 16 June 2014
Last updated 16 September 2015
+ show all updates
Addition of link to new Emerging Europe publication.

2015 update to page including contacts.

First published.