World location news
Croatia and the UK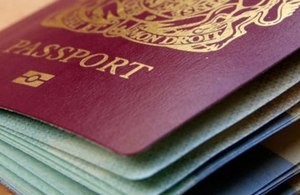 Information on the rights and status of UK nationals living in the European Union, European Economic Area (EEA) and European Free Trade Area (EFTA), and...
8 January 2019

Research And Analysis

12 November 2018
Guidance
Our mission
We are working with Croatia as a new partner and ally within the EU on bilateral, regional and global issues.
We encourage and support Croatia's commitment to build on its pre accession to unlock the benefits of successful EU membership. We work on increasing trade and investment opportunities and encouraging a more open investment environment. In the run-up to Croatia's EU membership, we worked on a number of twinning projects in which British experts and institutions assisted in various aspects of Croatia's progress towards membership.
We work with Croatia's armed forces to share expertise, educate personnel and further develop stronger ties between the countries ensuring that Croatia is a valued and trusted partner in maintaining peace.
Documents