Press release
Business support for Cinderford Northern Quarter
Forest of Dean businesses have spoken out in favour of proposals for Cinderford Northern Quarter's £100 million regeneration.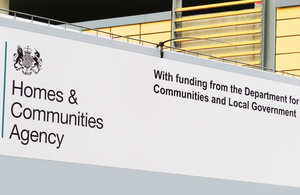 The Homes and Communities Agency (HCA) has submitted a planning application to Forest of Dean district council for the proposed development, which would create a vibrant new destination for business, education and new homes if approved by councillors.
Aiming to bring a new college facility, around 1,000 jobs and major investment to the district, the plans are proving an attractive prospect for businesses.
Roger Grail, Company Director at Grail Engineering, is one local business owner welcoming the plans. He said:
It's great to see money finally being spent in the area. Cinderford has long been in need of investment, so it is superb to now see the area getting the support that it needs.

Opening up the Northern United site will result in plenty of new opportunities being created to aid industrial growth, creating new jobs for local people as a result.
Mr Grail is clear on the importance of progress at Cinderford.
It's now essential that the development partners involved proceed at speed," he said.

The Northern Quarter's regeneration is a fantastic prospect and needs to be grabbed with both hands, by the developers and by local businesses looking to seize upon the opportunities that it creates.
Keith Bell, Chairman of construction company KW Bell Group, is another prominent voice from Cinderford to speak up in support of the plans. He said:
I'm certainly in favour of the plans for the area. An improved Cinderford will be a great boost for the Forest of Dean, and I think that the college in particular will have a significant impact, bringing investment and skills to the area that will in turn help make Cinderford an attractive prospect to businesses looking to relocate and invest.
The plans cover a new Royal Forest of Dean campus for Gloucestershire College and a road to enable the employment, leisure and residential development. An outline planning application has also been submitted for a new hotel, employment and business space, a visitor centre linked to the area's heritage and up to 195 new homes.
If approved, the development would secure a once-in-a-generation level and mix of investment to create more than 1,000 jobs, 50,000 sq m of industrial and commercial floor space and new homes. It would unlock more than £100 million in investment to create an attractive prospect for business, education, lifestyle and homes in a beautiful forest setting.
College students, business leaders and former miners with a long-standing connection to Northern United have all indicated their support for the proposals.
The project has also recently been supported for the GFirst Local Enterprise Partnership, a local body set up by government to support economic growth in Gloucestershire. The LEP has approved £3.5 million investment in infrastructure to support the second phase of the construction of the access road at the site. The government has also provisionally allocated £3.8 million through its Growth Deal agreement with the LEP to support future improvements to the Northern Quarter link road from 2016/17. The new Northern Quarter would also benefit from BT's Fastershire superfast broadband project, which is crucial to the area's future educational and economic performance.
Graham Morgan, chairman of the Cinderford Regeneration Board, added:
The support from local businesses for the Northern Quarter project confirms what we have known for years. These companies have a long-standing connection to the Forest, understand the area and are committed to its success. We understand and share that commitment and I welcome their support. We continue to engage local businesses, environmental and community groups on three forums which regularly meet to discuss the project.
David Warburton, HCA Head of Area, added:
It is clear that local businesses see plenty of promise in the proposals for the Northern Quarter. We are committed to sustainable development on this site and have put forward proposals that would help bring much needed new jobs and help attract even more private investment to the area, which in turn will help it thrive.
Extensive ground investigations have revealed no significant barriers to building on the Northern Quarter site, where work could start in autumn 2014. Some work to create new woodland areas and habitats for great crested newts has recently started and is expected to continue during October.
Published 3 October 2014