Press release
Approval granted for new college campus at Wirral Waters
Planning approval to create a new campus for Wirral Met College at the Wirral Waters development in Birkenhead.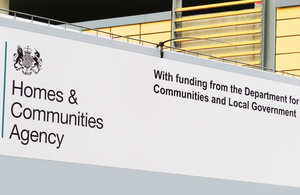 Planning approval has been given to create a new campus for Wirral Met College at the Wirral Waters development in Birkenhead. The waterfront site is part of a 30-year plan to transform 500 acres of dockland.
Preparation and remediation of the site has been made possible by a £2.5 million Local Infrastructure Fund (LIF) loan from the Homes and Communities Agency (HCA) to developers Peel Group.
The campus will be the first building on Wirral Waters, one half of the Mersey Waters Enterprise Zone, and will be a dedicated Built Environment, Skills and Enterprise Centre. Peel and Wirral Met have been collaborating for some time to ensure that the college courses are aligned to the workforce needs of Wirral Waters and the wider economy, with courses in the renewable energy and construction sectors.
Richard Mawdsley, Project Director at Peel said:
Wirral Met College will be the first new building within Wirral Waters. Since we received planning permission for Wirral Waters back in May 2012, we've been focussed on site preparation, remediation and infrastructure – all of which take time and all are needed to enable us to start delivery. The new College is all about putting skills and training at the centre of Wirral Waters. Wirral Met are an exemplar FE college and will be training young adults with relevant skills aligned to local industries.
Peel have described the HCA loan as an "essential component" to Wirral Waters and in the SFA's decision to award grant funding. Mawdsley adds:
We have been working very closely with the HCA. There is a need to remediate many of the sites within Wirral Waters, and as old dock sites tend to have their fair share of issues in the ground, the HCA's support to this element of development has been essential".
Phil Davies, leader of Wirral Council, said:
This is an extremely important and positive development. Wirral Waters can be the catalyst for huge growth in the construction and advanced manufacturing sectors, not just in the region, but across the entire north of England. It is absolutely fitting that the first building on the Wirral Waters site will be the one that is used to create the skills which will ensure the rest of the development fulfils all of our hopes and expectations.
Deborah McLaughlin, Executive Director for the North West at the HCA, said:
We've been working closely with partners to help develop plans for Wirral Waters, and it is excellent news that we've been able to invest in this site. This work should act as a catalyst for future development, helping to make the wider area more appealing for investors and in turn having a great impact on jobs and the local economy.
Published 11 August 2014