Case study
Manchester: creating the new City Fringe residential area
The world's first industrial suburb in north Manchester is being reinvented as an urban community for workers and young families, helped by new government investment.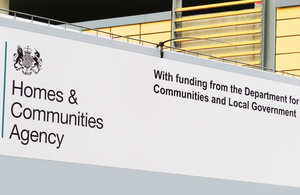 The Ancoats district is just 5 minutes' walk to the north of the bustling Piccadilly Station in Manchester city centre. The conservation area at its old heart is based on a Georgian street grid and many of its former mills and cotton manufacture buildings tell the story of the industrial revolution in the north of England.
The 50 acre site is often referred to as the world's first industrial suburb and in 1999 it was included on the government's tentative list of potential World Heritage Sites.
Now, another vital transformation is taking place. In Ancoats and the neighbouring New Islington district, the Homes and Communities Agency (HCA) and the city council are using new government funding tools – equity stakes and loans that will be recovered from the private sector – to speed up the development of a new residential and commercial area.
The burgeoning City Fringe is a vital part of Manchester's residential growth, providing workers, young families and graduates, among others, a vibrant, affordable place to rent or buy on the doorstep of the city centre.
The government's interventions are helping to create new homes, amenities, jobs and opportunities, including:
new free school supported by Manchester Grammar School - due to open in 2014
transport infrastructure – the new Metrolink tram stop opened in 2013
new health centre to serve the area
canal boat marina and waterpark
Cutting Room Square – high-quality public realm
Halle St Peters – the formerly redundant St Peter's Church is now the Manchester Halle Orchestra's first permanent rehearsal base since it was founded more than 150 years ago
Facts and stats
aim is to create 2,600 properties, with a mix of private sale, market rent and shared ownership
60,000 sq m of new commercial floorspace, creating 1,900 new jobs
current HCA investment: £21.5 million Get Britain Building funding, creating 534 homes; and £7.9 million Build to Rent, creating 192 homes
Further information
Investment details
Many housing schemes have already been completed and occupied. Construction is underway on a number of new developments:
Get Britain Building – supporting developers to unlock stalled sites

Nuovo (UK Land and Property with McAlpine): 166 units with £6 million HCA investment – stalled new build scheme from 2008 which has restarted on site
Islington Wharf phase 2 (Isis Waterside Regeneration): 46 units in a mix of town houses and apartments with £3.1 million HCA investment – second phase of earlier successful scheme
The Point (McCauls Development): 117 canal houses and apartments with £3.97 million HCA investment – family construction company undertaking new build development
Royal Mills phase 2 (Renaker Build): 128 units in a refurbishment of a Grade II/ II* listed former mill – show flat open and many units already sold
Smithfield phase 6 (Ician Developments): 77 new build units with £3.6 million HCA investment

Build to Rent – stimulating a high-quality private rented market

Three Towers (Housing Capital Trust with Cabot Square Capital): derelict former council blocks being refurbished to provide 192 apartments for private rent, as a result of £7.9 million HCA investment. Residents have campaigned for nearly two decades to have the buildings refurbished as they have been a blot on the landscape. As of January 2013, work has started, with asbestos removal and preparing the site for refurbishment. Each block will have its own tailored biomass boiler to provide hot water to residents.
Published 4 September 2014