Case study
Creating a new quarter in the heart of Bristol
Bristol is bringing thousands of new jobs and major investment into the city on the back of its hugely ambitious enterprise zone initiative.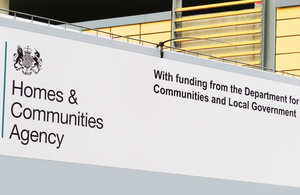 Bristol is at the forefront of a drive to bring thousands of new jobs and major investment into the city on the back of its hugely ambitious enterprise zone initiative. This page will show how government investment can benefit local economies.
Temple Quarter Enterprise Zone has already created more than 900 jobs since it was launched by Chancellor George Osborne in April 2012, with 400 established in its first year. More recently, more than 20 new businesses have been attracted onto the enterprise zone in the first few months of 2014.
The long-term aim for the enterprise zone is to turn the 70 hectare area around Temple Meads station into a new superbly connected entry to Bristol and a hub for creative, high-technology, specialist engineering and low-carbon companies.
The enterprise zone is set to benefit from major infrastructure investment, including £21 million to improve vehicle, cycling and pedestrian access, and £11 million to provide superfast broadband. An additional £200 million for the citywide MetroBus scheme will help further connect Temple Quarter with the rest of the city. A further £6 million, announced on 28 May 2014, will provide an additional boost to the area as part of a national urban redevelopment and new business fund.
Bristol mayor George Ferguson said:
I'm determined that Bristol becomes the most business friendly, green city in Europe, building on its successful track record in innovation and creativity and a wealth of talent.

With its simplified planning and business rate discounts, Bristol Temple Quarter Enterprise Zone in the heart of the city offers an exciting and unique investment opportunity that businesses will not find anywhere else in the country.
On land beside Temple Meads, the Homes and Communities Agency (HCA) is investing more than £11 million in the creation of a new bridge which will connect the derelict and unused Diesel Depot site it inherited from the former regional development agency (SWRDA) to the rest of the enterprise zone. This work, which has started on site, supports Bristol City Council's and the West of England Local Enterprise Partnership's (LEP) vision for a 12,000-capacity Arena on the site.
You can see a video flythrough partners have produced of how the Arena could look when complete. Arena Island flythrough
This is one of a number of ways the HCA's investment and support is being used to bring activity and new businesses into the enterprise zone.
A vacant car park beside Temple Meads at Plot 3 has hosted a 'big top' tent, where live performance and event specialists Creative Common put on shows ranging from music and cabaret to business-themed workshops. This attracted more than 100,000 visitors, created more than 60 full time equivalent jobs and raised the profile of the project significantly. Long-term plans for the site are being developed and are expected to be announced shortly.
The HCA has also supported the council's acquisition of the iconic Brunel's Old Station building, which has been re-launched as the Engine Shed and acts as a meeting and work space for new companies and start-ups.
Jim Hutchinson, whose company Fusion Processing recently moved to the Engine Shed from its former university base, said:
We have found the Engine Shed a vibrant place to have an office, with a good community, and an impressive and interesting place to bring investors and potential business partners. It is a good work environment and therefore a great help in recruiting staff.
Quick facts
Estimates suggest more than 250 businesses could be accommodated in the enterprise zone, leading to the creation of almost 17,000 new jobs over a 25 year period.
Bristol City Council, West of England LEP and Network Rail are the key partners involved in the long-term delivery of the enterprise zone.
The HCA owns 6 sites totalling around 5.36 hectares within the enterprise zone.
The HCA is investing more than £11 million in the creation of a new bridge connecting the Diesel Depot to the rest of the enterprise zone. The Agency has also invested around £5 million in the acquisition of Brunel's Old Station and a nearby pest control building which links to the Diesel Depot.
Resources
Published 4 September 2014