World location
UK and Gibraltar
Boris Johnson is the new Foreign Secretary following Theresa May's appointment as Prime Minister.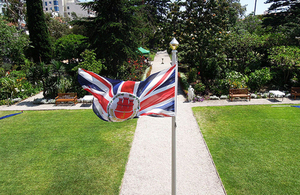 Working with the Overseas Territories on the challenges they face and encouraging strong local economies.
Our mission
Gibraltar is a British Overseas Territory. There is no formal British consular representation in Gibraltar and the local authorities deal with all requests for consular assistance.
Documents
Organisations
Foreign & Commonwealth Office
Office of the Governor, Gibraltar