Speech
Efficiency and reform: the next chapter
Minister for Cabinet Office Francis Maude spoke about the government's plans for efficiency and reform.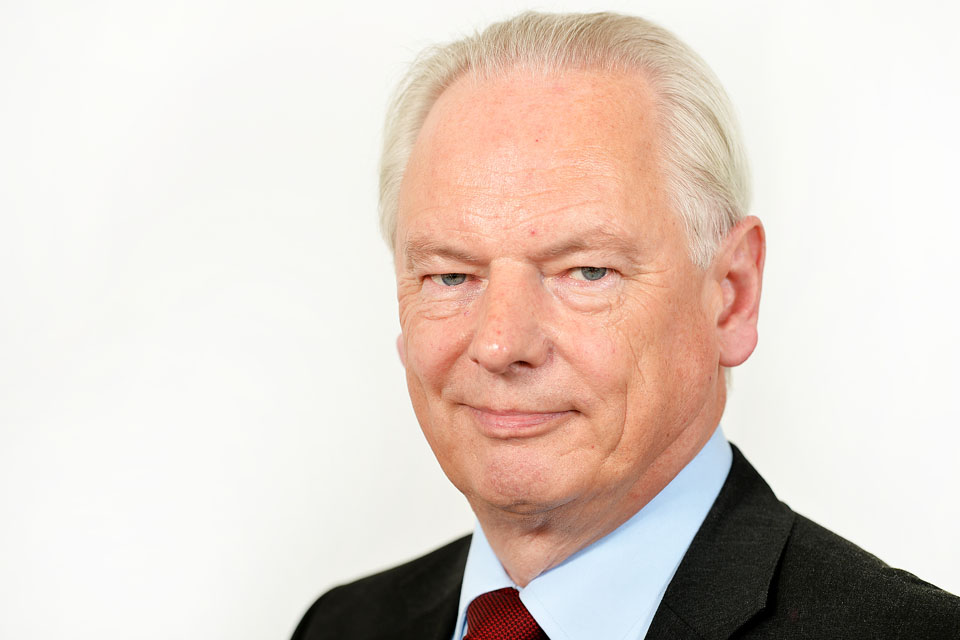 It's an honour to be invited to speak at the Royal Society of Arts.
When Matthew asked me to come and give this talk a few months back, he had just written a blog comparing me to the comedian Jack Dee, suggesting we shared an "ordinary bloke appearance and deadpan style". After such flattery, how could I refuse?
[Political content removed]
I'm going to talk a little about our experience of efficiency and reform in this Parliament, and how we will build on this to bring about a more radical transformation in the next.
Last week, the Chancellor, Chief Secretary to the Treasury and I laid out ambitious plans to make £10 billion of savings from efficiency and reform for 2017 to 2018 and £15 to 20 billion for 2019 to 2020. These savings will contribute to fiscal consolidation and help us focus resources on the frontline – it's all part of this government's long-term economic plan to ensure the country lives within its means.
Savings of this scale will be challenging. But it's also an opportunity to transform Whitehall, to apply new technologies, and to redesign services around the needs of users not bureaucrats. This government is firmly on the side of hardworking people – they expect their taxes to be spent wisely. Making efficiencies and cutting bureaucracy is what any government ought to do.
[Political content removed]
I'm pleased to say we've largely gone beyond the 'Yes Minister' episode: 'The Economy Drive'. There the economy drive results only in a proposal to dismiss the minister's tea lady. Recently, I was reminded of how Mrs Thatcher began her economy drive in 1979. She instructed the Treasury to find £800 million in public spending cuts. When they managed that she immediately asked for a further £400 million by 9 the next morning. She reasoned that if it was that easy to find £800 million then she clearly had not asked for enough in the first place.
In the first days after the 2010 election we didn't know that much about how our savings would be made. But we were certain that they were there. After all, no great organisation is ever running at maximum efficiency – it's always possible to make savings. We were right – and lots of civil servants across the country embraced the new agenda. Last year we announced that we had made unprecedented savings of £14.3 billion, compared with the last year of the previous government. So now, 4 and a half years on, we have a much clearer view of how we can make future savings.
Back in 2010, Britain was still reeling from the Great Recession. We couldn't carry on simply spending money but we were determined to protect the frontline services hardworking people rely on. With less money, as well as an ageing population and rising public expectations, we had to do more for less. As Ernest Rutherford is alleged to have said: "We've run out of money; now we have to think".
From day 1 we started work to transform the Cabinet Office into a proper operations centre, building teams of officials who could scrutinise spend in departments. The new Efficiency and Reform Group had the power to stop spend in certain areas through tough controls which cut across Whitehall. Back in 2010, departments were paying up to 10 times more than each other for simple things like printer paper. IT systems were not compatible with one another and prime property was woefully under-used.
I wouldn't claim that we had everything planned out from the start. It's only this year that I teased out the 5 themes that have underpinned our reforms.
The first theme, which underpins it all, is openness, because being transparent builds trust, sharpens accountability and drives improvements. Taxpayers can see how their money is spent and people can judge how services perform. There are now 16,000 datasets on data.gov.uk, the UK's open data portal. It's growing all the time. Britain today leads the world in the open government and open data stakes. It takes us all way out of the comfort zone, but it doesn't half sharpen up performance.
The second theme is tight control from the centre. There is no good reason for departments to pay different prices for the same goods and services or to refuse to share buildings. Treasury and Cabinet Office need to work ever more closely together as the government's corporate centre.
Tight control at the centre should be matched by looser control over delivery. This is the third theme. So we are shifting power away from the centre and diversifying the range of providers of public services. Public service professionals should be set free to do their jobs in the ways they know best – that's why we support mutuals and joint ventures to spin out of the public sector, and we want to do more business with SMEs and the voluntary sector.
The fourth theme is digital, because as well as being cheaper, services delivered online can be faster, simpler and more convenient for the public. GOV.UK, the new single domain for government information and services, has revolutionised our online presence, winning a coveted design award along the way. We are now transforming 25 of the busiest transactional services to be digital-by-default 'exemplars', designed around the needs of the people who use them.
Fifth, there needs to be a properly innovative culture, so public servants have permission to try sensible new ideas. We need to learn from Silicon Valley's 'fail fast' motto or from Israel's start-up nation. Our programme of Civil Service Reform is all about supporting a faster and less bureaucratic system, focused on outcomes not processes. But changing culture is a serious challenge. On the wall of the Civil Service College in Singapore is a placard that reads: "We want all officers to see it as part of their job to question the assumptions and past ways of doing things and suggest ways to improve and innovate". Not so much permission to innovate as an obligation.
Civil servants need to be supported to try sensible new ideas – even if they don't work. I recently sponsored a prize at the Civil Service Awards for the best failure. The winner needed to show that they had tried a sensible new idea but also show that, when they realised it was not working, they stopped doing it and learned from their mistake. Too many of the entries simply were for people who had tried new ideas that had worked. That's great but the best organisations learn at least as much from what does not work as from what does. We needed to capture more of that, and support people to take sensible risks.
The winner of my award was the Land Registry Property Alert Team. In March, they launched an award-winning property monitoring service. This allows people to sign up to monitor properties and receive alerts if, for example, an application is made to change the register. Just 3 weeks before the proposed launch, the team faced critical feedback from staff and users. Rather than plough on they went right back to the drawing board. The reworked design was a runaway success, attracting over 12,000 users, excellent customer feedback and an IT Innovation in Business Award.
Why does this matter? If the public sector does not innovate we will never be able to improve services. For the whole period from 1997 to 2010 public sector productivity remained static – with zero per cent growth – even though it had risen by nearly 30% in the private services sector. I do not believe that that damning statistic is an indictment of the quality of our public servants. I believe we have some of the best public servants in the world. What it reveals, to borrow Lord Hennessy's apt phrase, is that too often the civil service is somehow less than the sum of its parts. Systems, processes, rules, top down control, all hold people back. That needs to change.
Many years back, I was the minister in John Major's government who drew up the Citizen's Charter. It was the first programme dedicated to the systematic improvement of the quality of public services. At that time, the Treasury struggled with the idea that services could be improved without spending more money. Predictably departments, faced with demands for better quality, confirmed the Treasury's prognosis by demanding more money. Over the past 4 and a half years this government has proved that defeatist consensus wrong. We have killed forever the seductively comfortable myth that you cannot get more for less. You can. More for less. Better for less. We've proved it again and again.
The demands on public services are only going to grow. People are living ever longer. Their expectations of the quality and accessibility of services are growing. Never again will the state be able to stand still. Technology has changed everything. When you can shop online at midnight and bank from your smart phone, the public expect government to operate in the same transparent and responsive way.
Over the next 5 years we have said that government will have to look objectively at whether it is best placed to deliver services in-house. We will need to open up the public sector in areas ranging from operational delivery to 'back office' services. The alternative may not always be conventional outsourcing, as it was in the past. Instead we are supporting alternative delivery models. The old binary choice, between services delivered in-house by monolithic public sector monopolies and red-blooded commercial privatisation or outsourcing, has gone for ever.
Our work over the past 4 years has demonstrated that structural change can drive down the cost and improve the quality of public services. We are already tracking over 100 public service mutuals across England. They employ 35,000 people and are delivering £1.5 billion of public services ranging from libraries and elderly social care to mental health services and school support.
The results are dramatic. Waste and costs are down, while staff satisfaction is up. Staff absenteeism – a quick barometer of morale and productivity – is falling. Professionals are in the driving seat. When I ask people in these public service mutuals whether they would go back to working for the council, health authority or other authority, the answer has always been a resounding "no". "Now we can actually do things" I get told.
Take MyCSP, once a neglected part of the Department for Work and Pensions, responsible for processing civil service pensions. We helped the group spin out from Whitehall and set itself up as a mutual joint venture, jointly owned by the staff, a private sector partner, and the Exchequer. When I went up to visit the staff during the – admittedly rather too slow process of spinning out – instead of anxiety about losing their civil service status, they berated me for the delays. In their first year since leaving government they won 47 new clients. The staff have received dividends in both years since spinning out. Last year they received an average of around £2,000 each. And they are also substantially halving the cost to the taxpayer of delivering their service. Quality is improving despite having to deal with some complex legacy issues and the outdated technology we bequeathed them.
We have only just scratched the surface of what can be achieved. The achievements so far must be a foundation for greater reform in the years to come. We have proven the model and need to now roll it out on a larger scale. Over the next 5 years government will work hand-in-hand with staff groups and public service leaders across the public sector to ensure they have access to the right expertise and can share best practice. I see no reason in the longer term why we shouldn't see a million people working in public service mutuals, delivering higher quality public services at reduced costs. Every mutual is a new company, paying tax and providing jobs – yet many have and will choose to set themselves up as not for profits, investing their surpluses in delivering even better quality services.
But as we set free public service professionals, we also need to complete our work to transform the heart of government into a real corporate centre. This year the Prime Minister appointed the first ever Chief Executive of the Civil Service, charged with a mandate to accelerate and oversee our efficiency and reform programme. Cross-departmental leaders covering commercial and procurement, digital, human resources, property, major projects, and communications report in to the Chief Executive. This gives him the ability, through these teams, to build talent in these functional fields inside departments, including through overseeing recruitment and managing careers.
Achieving £20 billion of further efficiency and reform savings for 2019 to 2020 will require very substantial commitment and drive from ministers and officials at the centre and right across departments. Our approach over the past 4 years was to forsake the usual big bang white paper, and instead to identify best practice and replicate it. We had no place for advisors who say "I can see that this will work in practice but it won't work in theory". This approach has paid dividends. It's what I call the JFDI school of government – just do it.
A different picture of Whitehall is emerging. It's one where the day-to-day running of frontline services is pushed as far away from the centre as possible, putting real power and responsibility into the hands of public servants. The centre of government will be a far more unified and integrated operation. Back office services will be shared between departments. More policy will be developed outside of Whitehall and pooled policy teams will work to several secretaries of state.
There is a lot of hard work coming over the next few months and years – but more importantly a lot of hard thinking. We will need to reimagine the role of the state in providing public services. It will mean doing more, doing it differently, doing it better, doing it for less. And it will never end. This will always be a work in progress. There never can be a steady state. There has to be continuous progress. The public, for whom public services exist, deserve nothing less.
Published 8 December 2014