Press release
Cabinet Office mutuals reach century success
There are 100 public service mutuals across England and Wales.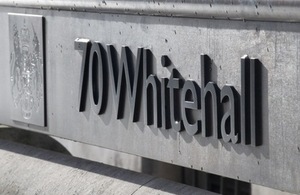 A hundred new British businesses have spun out from the public sector and are delivering nearly £1.5 billion of public services, Minister for Cabinet Office Francis Maude will announce today. Speaking at a Downing Street reception to mark the milestone, Francis Maude will describe how mutuals now employ 35,000 people and have generated over 3,000 additional jobs in the last 3 years alone.
See more about how mutuals provide 21st century public services:
100 mutuals: 21st century public services.
Public service mutuals are organisations which have left the public sector but continue to deliver public services. Employees, who know their service best, play a significant role in their operation. Employee control improves productivity, staff morale and innovation which leads to better services for users, greater value for money for taxpayers and drives local growth.
The Cabinet Office has a modest £10 million programme which has helped secure the UK's status as a global leader in mutuals. The programme offers public sector employees professional expertise and advice to help them spin out. Find out about the Mutuals Information Service.
Minister for the Cabinet Office Francis Maude said:
As part of our long-term plan for a stronger economy we are determined to drive up public sector productivity, which flatlined from 1997 to 2010. We need innovative new ways of delivering better services for less money, so we are helping public sector workers spin out to form mutuals.

There are now 100 public sector mutuals across England and Wales. These are new businesses, employing 35,000 people and delivering services from community health to libraries. We know this is just the beginning of a massive transformation – we have even had interest from a fire service looking to mutualise.
Attending today's celebration will be chief executives of successful mutuals including:
the public sector pension provider MyCSP, where staff have raised their productivity by 15% year on year
City Health Care Partnership, where over 90% of staff feel trusted in their jobs
the recently established Behavioural Insights Team (often known as the Nudge Unit) which has more than doubled its headcount in just 6 months of trading as a mutual joint-venture
Published 23 July 2014
Last updated 24 July 2014
+ show all updates
Added links to further resources on public service mutuals, including photos from the 100 mutuals celebration.
First published.