Armed forces access to Jobcentre Plus services
Updated 5 August 2022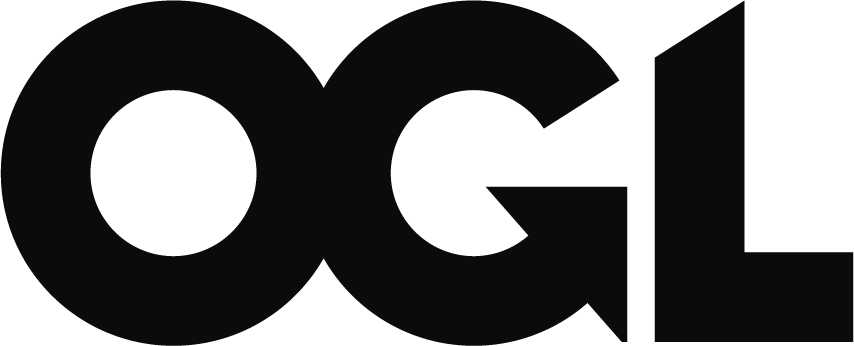 © Crown copyright 2022
This publication is licensed under the terms of the Open Government Licence v3.0 except where otherwise stated. To view this licence, visit nationalarchives.gov.uk/doc/open-government-licence/version/3 or write to the Information Policy Team, The National Archives, Kew, London TW9 4DU, or email: psi@nationalarchives.gov.uk.
Where we have identified any third party copyright information you will need to obtain permission from the copyright holders concerned.
This publication is available at https://www.gov.uk/government/publications/jobcentre-plus-services-for-the-armed-forces-and-their-families/armed-forces-enhanced-access-to-jobcentre-plus-services-and-armed-forces-champions
DWP and the Armed Forces Covenant
As part of the Armed Forces Covenant, the Department for Work and Pensions (DWP) has initiatives that help current and former armed forces personnel and your families access Jobcentre Plus services.
This includes having an armed forces champion in every Jobcentre Plus district who ensures that we provide support that meets your needs.
This page explains the role of the armed forces champion and the way you and your families can access our services.
Armed forces champion
The armed forces champion provides Jobcentre Plus support to:
veterans
service leavers
serving personnel within their resettlement period
spouses and civil partners of serving and ex-service personnel
Champions maintain close contact with Jobcentre Plus staff, who make the champion aware of armed forces issues and raise issues with them if you request it. Champions are not always based in the jobcentre.
The role of the armed forces champion is to:
support members of the armed forces community and build staff capability to provide Armed Forces support within their Jobcentre Plus district; they personally handle some claims, supporting you into work, and can help resolve complex cases
develop and maintain joint working arrangements between Jobcentre Plus and the armed forces community in their Jobcentre Plus district
provide information to Jobcentre Plus staff about specific armed forces initiatives
provide an understanding of the issues the forces community face that can be a barrier to employment
be the first point of contact for Jobcentre Plus staff the Service Charities and Single Service organisations and services to advise on queries regarding individual armed forces cases – including serving personnel, your families and veterans
focus specifically on the Jobcentre Plus support available to veterans, service leavers, those within a resettlement period and spouses and civil partners of serving and ex-service personnel – where necessary and appropriate, the champions will work to put support in place
support Jobcentre Plus district staff to identify and work with local employers and partners, maximising opportunities for the armed forces community
They also work to raise the profile of the service community in terms of the skills, knowledge and experience they can offer.
The champion will tailor their activities to match the needs of the armed forces community in their district. This means some activities may differ from district to district. The role and responsibilities of the champion remain the same regardless of location.
Each of the services has appointed points of contacts who form a link with the relevant champions within their area.
You can tell your champion about an issue through your:
Universal Credit online account
Jobcentre Plus Work Coach
Employment and benefits initiatives
Jobcentre Plus and the Work and Health Programme
You have access to the full range of Jobcentre Plus services. As well as this, early voluntary entry to the Work and Health Programme is available if you would benefit from intensive, tailored employment support to find work.
This early voluntary entry is available to:
veterans
reservists
partners of veterans (where appropriate)
partners of serving members (where appropriate)
Jobcentre Plus (JCP) work coaches discuss the programme with you and if they think you're eligible and suitable, they'll refer you to the programme at the most appropriate time in your claim.
Benefit cap exemption
You're not affected by the benefit cap if you get:
Read more about the benefit cap.
Information for spouses and civil partners of serving and ex-service personnel
National Insurance credits
You may be able to get National Insurance credits if you're married to or the civil partner of a member of armed forces personnel and you go with them on an overseas posting.
You can still apply if you're now widowed, divorced or have had your civil partnership dissolved. You must have been married or in a civil partnership at the time of the posting.
Credits can help to fill gaps in your National Insurance record and can help towards you qualifying for certain benefits including the State Pension.
There are 2 classes of National Insurance credits available to apply for:
class 1 credits for postings on or after 6 April 2010

class 3 credits for postings on or after 6 April 1975
Read National Insurance credits for partners of armed forces personnel overseas for more information on how to apply for National Insurance credits.
Spouse and partner employment opportunities
The government is committed to providing appropriate support to the spouses or partners of service personnel. You have access to the full range of Jobcentre Plus services. You can also be considered for early access to the Work and Health Programme.
If you leave employment to follow your serving partner
If you need to claim Universal Credit and/or 'new style' Jobseeker's Allowance, Jobcentre Plus will consider each case on an individual basis using the relevant legislation and the information you've provided.
Maternity Allowance for spouses overseas
If you're accompanying a service partner overseas, you will not be able claim Maternity Allowance. Depending on where you live, you can either:
claim maternity benefits in the country where you now live

apply for a Ministry of Defence ex-gratia payment instead of Maternity Allowance
Ministry of Defence ex-gratia payment
You can apply for this by applying for Maternity Allowance in the normal way, ensuring section 8 of the form (where it asks if the individual is a member of a service family abroad) is completed.
When completed, the form should be sent to the International Pension Centre (IPC) to the address stated on the form (in part 13). The IPC will look at the case and take the appropriate action.
Access to benefits for foreign and Commonwealth personnel and their families
Dependants of serving foreign and Commonwealth personnel (including Gurkhas) who are injured – including on operations or during training for operations – may not be able to access benefits like Carer's Allowance if they do not qualify to settle in the UK.
Special provisions exist. This means if a foreign or Commonwealth member of the armed forces is medically discharged as a result of an injury during their period of service, the requirement for them to have completed 4 years of service in order to qualify for settlement would normally be waived. However, all other criteria would have to be met.
If appropriate, any dependants would have their application for settlement granted in line with that of the serving person.
Wounded, injured and sickness benefits
Access to benefits for medically discharged personnel
When a service medical board decides a severely disabled person can no longer be employed in the armed forces and should be discharged, DWP now use the service medical board evidence to determine eligibility to 'new style' Employment and Support Allowance and Universal Credit rather than conduct a face-to-face medical assessment.
If you've been assessed by an MOD medical panel to be in their highest disability category, you'll be assessed to see if you meet the limited capability for work-related activity criteria based on the MOD medical report (F Med 23) and without the need for a face-to-face assessment.
This applies to the initial Work Capability Assessment for ESA and UC claim made at the time of discharge. In these cases, you'll be placed in either:
the limited capability for work group
the limited capability for work and work-related activity group
Armed Forces Independence Payment
On 8 April 2013 MOD and DWP introduced the Armed Forces Independence Payment (AFIP). This benefit is designed to:
provide financial support to service personnel and veterans who have been seriously injured as a result of service
help cover the extra costs they may have received as a result of their injury
AFIP eligibility is defined as those who have been awarded a Guaranteed Income Payment (GIP) of 50% or higher under the Armed Forces Compensation Scheme. DWP are responsible for making and maintaining payments. However, claimants for AFIP are required to submit a claim to Veterans UK. They will confirm eligibility with DWP who will put the payments in place.
More information on GOV.UK
Find more information about Jobcentre Plus services at www.gov.uk/browse/working and www.gov.uk/browse/benefits.