We are a non-profit making government-owned organisation that administers loans and grants to students in colleges and universities in the UK.
---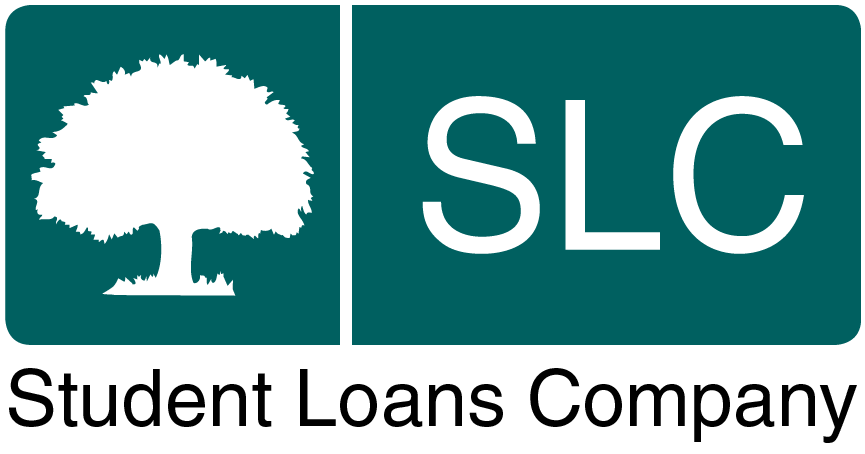 About us
We are a non-profit making government-owned organisation that administers loans and grants to students in colleges and universities in the UK.
Our mission is to enable people to invest in their futures through further and higher education by providing trusted, transparent, flexible and accessible student finance services.
Our vision is to ensure that SLC is widely recognised as enabling student opportunity and delivering an outstanding customer experience in the efficient delivery of the four UK Governments' further and higher education finance policies.
Contents
We play a central role in supporting the higher education (HE) and further education (FE) sectors. We do this by making timely and accurate payments of Maintenance Loans to learners and Tuition Fee Loans to HE and FE providers.
We work with the Department for Education (DfE, England), and the devolved administrations in Scotland, Northern Ireland and Wales. We also work with the Student Awards Agency for Scotland (SAAS), the Education Authority for Northern Ireland (EANI), HE and FE providers and other delivery partners.
We provide financial services (in the form of loans and grants) to over 2 million new and returning students annually, in colleges and universities across England, Northern Ireland, Scotland and Wales. We have 9.4 million customers and manage a loan book worth £227.5bn.
We:
manage the full end-to-end 'apply, assess, pay and repay' process for undergraduates in England and Wales and provide the payment and repayment parts of this service for Scotland and Northern Ireland; we also maintain the assessment systems and online portals used for applications and assessments in Northern Ireland
manage a range of FE and Postgraduate products and services that are tailored to the differing requirements of Government Administrations, alongside various "targeted support" grants to enable people to overcome barriers to participation in FE and HE
administer bursary payments on behalf of many UK HE providers
work with HMRC to collect repayments through PAYE and self-assessment systems while directly collecting from borrowers outside the UK tax system or those nearing the end of their repayment term.
Responsibilities
We have shared UK requirements to:
pay the right amount of support to the right people at the right time and ensure repayment of the right amount of Income Contingent Repayment loan balances at the right time
provide a service designed to meet the needs of the customer, so that high levels of satisfaction are achieved for all customers at every stage of the customer journey
provide an efficient and effective value for money service for funding
use technology and enhanced business processes to simplify the student finance system, make service advances and improve the customer experience
put in place measures to effectively prevent, detect and deter fraud
implement policy and operational change smoothly
sustain and improve current business processes and systems to ensure that they remain fit for purpose
Who we are
We employ over 3,300 staff across four sites in Glasgow (Bothwell Street and Hillington), Darlington and Llandudno Junction.
Student Loans Company
10 Clyde Place
Glasgow
G5 8DF
General Enquiries 0141 306 2000
Student Loans Company Hillington
11 Carnegie Road
Glasgow
G52 4JT
Student Finance England
The Memphis Building
Lingfield Point
McMullen Road
Darlington
County Durham
DL1 1RW
Student Finance Wales
Welsh Government Office
Sarn Mynach
Llandudno Junction
Conwy
LL31 9RZ
Who we work with
Partners & Stakeholders
Student finance sites
Funding Councils
The Office for Students (OfS) is the independent regulator of HE in England.
The Scottish Funding Council (SFC) was established to distribute funds to support teaching and research in Scottish HE institutes and to provide the Secretary of State with information and advice relating to all aspects of higher education. SFC is a single body providing a strategic overview of tertiary education in Scotland and will secure a more coherent system of high-quality learning and research.
Higher Education Funding Council for Wales (HEFCW) funds HE in Wales, using funding made available by the Welsh Government to support education, research and related activities at twelve HE institutions. HEFCW also funds the teaching activities of the Open University in Wales and HE courses at FE colleges.
Corporate information
Access our information
Jobs and contracts
Read about the types of information we routinely publish in our Publication scheme. Find out about our commitment to Welsh language scheme. Our Personal information charter explains how we treat your personal information. Read our policy on Social media use.