We are a non-departmental public body led by our Board and team of Executive Directors.
---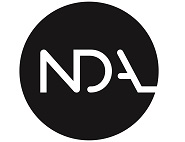 The Nuclear Decommissioning Authority (NDA) was created by the Energy Act 2004.
We report to the Department for Business, Energy and Industry Strategy (BEIS). UK Government Investments supports BEIS in its governance role.
We are responsible to Scottish ministers for some issues. We also work with the devolved administrations in developing our strategy and plans.
Our governance arrangements are outlined in the NDA Framework Document.
Regulators
The activities on our sites are closely regulated by:
Board members
The NDA Board sets the strategic framework and direction for operations.
It is responsible for:
ensuring high standards of corporate governance at all times
agreeing the plans against which NDA performance is measured
maintaining an appropriate control framework that provides assurances on risk assessment and the application of appropriate controls
The Board delegates the day-to-day management of the NDA to the executive team, comprising the Chief Executive and other directors.
The Chairman is appointed by The Secretary of State for the Department of Business, Energy and Industrial Strategy in consultation with Scottish ministers.
The Board consists of 9 Non-Executive Directors, including the Chairman, and the Chief Executive.
Our members are:
Executive team members
The NDA's Board delegate day-to-day management to the executive team, which includes the Chief Executive and other directors.
The executive team is accountable for implementing the strategy and plans approved by the Board. It articulates the NDA's requirements to the Parent Body Organisations (PBOs) and Site Licence Companies (SLCs) that manage and run the 17 sites under contract to the NDA.
The executive team members also review performance against those requirements and lead on the 5 core processes essential to the NDA mission:
strategy (long-term scenario planning, options development)
planning (corporate planning, securing and allocating funds, operational planning)
incentives (incentivisation principles and process)
sanctioning (sanctioning of major programmes / projects / procurements, post-investment appraisal)
performance (monitoring, assurance, reporting)
Members of the executive team include:
Board meetings
The NDA Board officially meets 4 times per year.
We publish Board meeting minutes after they have been approved by the Board. Minutes from previous Board meetings are available on request: enquiries@nda.gov.uk
Where necessary, we edit (redact) minutes to withhold sensitive information in line with the exemptions allowed under the Freedom of Information Act 2000 and Environmental Information Regulations 2004. Where information is withheld, "minute redacted" appears in the text.
Minutes of the NDA Board meeting held September 2021 (PDF, 251 KB, 11 pages)
Minutes of the NDA Board meeting held July 2021 (PDF, 233 KB, 8 pages)
Minutes of the NDA Board meeting held June 2021 (PDF, 253 KB, 11 pages)
Minutes of the NDA Board meeting held May 2021 (PDF, 266 KB, 11 pages)
Minutes of the NDA Board meeting held April 2021 (PDF, 253 KB, 9 pages)
Minutes of the NDA Board meeting held March 2021 (PDF, 285 KB, 11 pages)
Minutes of the NDA Board meeting held January 2021 (PDF, 153 KB, 6 pages)
Minutes of the NDA Board meeting held February 2021 (PDF, 160 KB, 10 pages)
Minutes of the NDA Board meeting held November 2020 (PDF, 165 KB, 9 pages)
Minutes of the NDA Board meeting held 30 September 2020 (PDF, 158 KB, 7 pages)
Minutes of the NDA Board meeting held 9 September 2020 (PDF, 148 KB, 6 pages)
Minutes of the NDA Board meeting held July 2020 (PDF, 262 KB, 9 pages)
Minutes of the NDA Board meeting held June 2020 (PDF, 136 KB, 8 pages)
Minutes of the NDA Board meeting held May 2020 (PDF, 121 KB, 6 pages)
Minutes of the NDA Board meeting held April 2020 (PDF, 124 KB, 6 pages)
Minutes of the NDA Board meeting held March 2020 (PDF, 121 KB, 7 pages)
Minutes of the NDA Board meeting held January 2020 (PDF, 126 KB, 8 pages)
Minutes of the NDA Board meeting held February 2020 (PDF, 122 KB, 7 pages)
Minutes of the NDA Board meeting held December 2019 (PDF, 127 KB, 8 pages)
Minutes of the NDA Board Meeting held September 2019 (PDF, 137 KB, 8 pages)
Minutes of the NDA Board meeting held October 2019 (PDF, 116 KB, 6 pages)
Minutes of the NDA Board meeting held July 2019 (PDF, 112 KB, 5 pages)