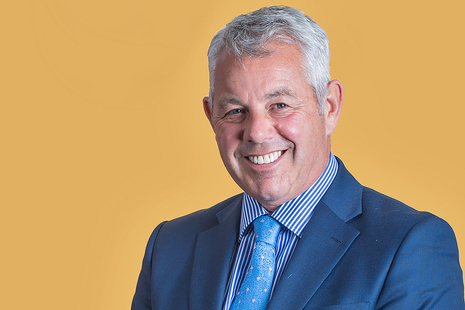 Biography
Alan Cumming ​has joined the Nuclear Decommissioning Authority (NDA) as Director of Nuclear Operations. He has responsibility for all operations, including health and safety.
Alan was appointed as an NDA nominated non-executive director at Sellafield Ltd in April 2018.
A Chartered Civil Engineer and a Chartered Structural Engineer, Alan completed his nuclear training at Massachusetts Institute of Technology (MIT) in Boston and has an MBA from Strathclyde Business School in Glasgow.
Before joining the NDA, Alan was Capital Projects and Engineering Director for Viridor, part of Pennon, Deputy Project Director for EDF Energy's New Build Nuclear Programme and Director of Projects for British Energy.
His earlier career was spent in the petrochemical industry with Foster Wheeler Energy, Brown & Root and Kvaerner, delivering projects in China, Indonesia, South Africa, Norway and the UK. He is currently a Non-Executive Director of Highways England, and chairs the Health and Safety Sub-Committee.
NDA nominated Non-Executive Director
Non-executive directors provide advice and bring an external perspective to business.
Group Chief Operations and Performance Improvement Officer
Nuclear Waste Services NDA Non-Executive Director
Previous roles in government
Director of Nuclear Operations

Non-executive director