How we take account of Welsh language needs when we provide services to the public in Wales.
---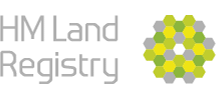 The Welsh Language Act 1993 places a duty on all public sector bodies to treat Welsh and English on an equal basis when providing services to the public in Wales. As a result, HM Land Registry prepared a Welsh Language Scheme under section 21(3) of the act and it received the full endorsement of the Welsh Language Board in March 1998. The Welsh Language (Wales) Measure 2011 modernised the existing legal framework regarding the use of the Welsh language in the delivery of public services. It includes provision about the official status of the Welsh language and establishes the office of the Welsh Language Commissioner (the independent body that monitors our Welsh Language Scheme) which replaced the Welsh Language Board.
The second edition of the scheme was approved in January 2002, the third in February 2005, the fourth in March 2010 and the fifth in September 2019. The scheme provides that in the conduct of its public business in Wales, HM Land Registry will treat the English and Welsh languages on the basis of equality.
Services provided
Applications and correspondence
HM Land Registry welcomes applications and correspondence in English and Welsh and will process and reply accordingly. Telephone correspondence, written correspondence and formal applications can be dealt with in Welsh or English, and every enquiry or application is dealt with on the basis that the two languages have equal status.
Anyone who receives correspondence or notices in English but who would prefer to receive them in Welsh may request Welsh versions.

We have a dedicated Welsh language line for general enquiries: 0300 006 0422.
Dual language registers
The register template of every title in Wales is produced in bilingual format. The headings and standard information appear in English and Welsh and the register entries appear in the language of the source document on which they are based.
Practice guide 58 sets out in detail the format of registers in Wales.
Publications
Welsh versions, where available, can be accessed through the 'Cymraeg' link on the page.
Our Welsh publications include:

We also have guides on registering land or property, getting information about property and land, boundaries, joint property, divorce and property fraud.
Other services
The following services are also available in Welsh:
Glossary of legal terms
HM Land Registry's glossary of legal terms can be referred to when dealing with us through the medium of Welsh.
Contact
For more information on Welsh language services, contact the Head of the Welsh Language Services.
Eleri Sparnon Jones, Head of the Welsh Language Services
HM Land Registry
Tŷ Cwm Tawe
Phoenix Way
Swansea Enterprise Park
Swansea
SA7 9FQ