News story
UK boosts global efforts against illegal wildlife trade
Multi-million pound funding available to help tackle poaching and the illegal wildlife trade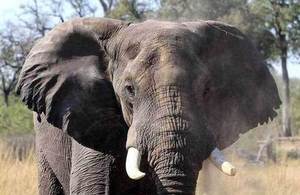 Up to £5 million of UK Government funding will made available to initiatives around the world to help tackle the cruel trade in rhino horn, elephant ivory and other illegal wildlife products, Defra Minister Rory Stewart will announce today.
Poaching is rife in parts of Africa, with 1,293 rhinos killed last year and over 20,000 elephant deaths attributed to poaching in 2013.
The UK is playing a leading role in global efforts to tackle the illegal wildlife trade, which involves international criminal networks and undermines the economies of our trading partners in Africa, Latin America and Asia.
Round Two of the Illegal Wildlife Trade Challenge Fund will support practical action against wildlife crime by strengthening law enforcement, reducing demand for illegal products and by helping communities develop sustainable conservation schemes.
Speaking at a meeting on the illegal wildlife trade at the Zoological Society of London, Defra Environment Minister Rory Stewart said:
The illegal trade in animal products is putting some of our most iconic species like elephants, rhinos and tigers in severe danger. This is not just an environmental challenge: tackling this trade means tackling corruption, strengthening security and improving livelihoods.

This funding will help to reduce the supply of illegal wildlife products by supporting local communities to find new ways of earning a living and stopping poachers and criminal networks from controlling this barbaric trade. It will also support action to reduce demand for these products.
International Development Minister and FCO Minister for Africa Grant Shapps said:
The illegal wildlife trade is a global problem, and is not confined to any one country or even continent. The range of projects helped by this Challenge Fund already is testament to that, and demonstrates valuable work being done worldwide to stop the killing.

It's absolutely right that the UK's development budget is tackling international wildlife issues, giving communities a real alternative to this horrific trade and helping to protect the world's most endangered animals. I am determined that the UK will keep raising the illegal wildlife trade at every opportunity to ensure that we have a world worth leaving to the next generation.
Director of Conservation Programmes at ZSL Professor Jonathan Baillie said:
The 2014 London Conference on the Illegal Wildlife Trade greatly escalated political will to address this crisis, but greater effort is needed on the ground if we are to stop the needless slaughter of iconic species such as elephants, rhino and pangolins.

ZSL and the conservation community greatly welcome Defra's Illegal Wildlife Challenge Fund, which will provide essential resources to help curb demand, sustainable livelihoods to communities effected by illegal wildlife trade and help to strengthen the criminal justice system and enforcement on the ground.'
Since its launch in 2014, Defra's Illegal Wildlife Trade Challenge Fund, with support from the Department for International Development, has supported 19 projects in developing countries to protect endangered species such as rhinos, elephants and snow leopards, and stop the criminality and conflict associated with international trafficking of illegal wildlife products.
Organisations will be able to bid for funding for projects in developing countries that address the following themes:
Developing sustainable livelihoods for communities affected by illegal wildlife trade.
Strengthening law enforcement and the role of the criminal justice system.
Reducing demand for the products of the illegal wildlife trade.
The £5 million of new projects is part of the Illegal Wildlife Trade Challenge Fund announced by DFID and Defra in December 2013. International Development Secretary Justine Greening announced an additional £3 million for the Fund in March 2015, taking the total to £13 million.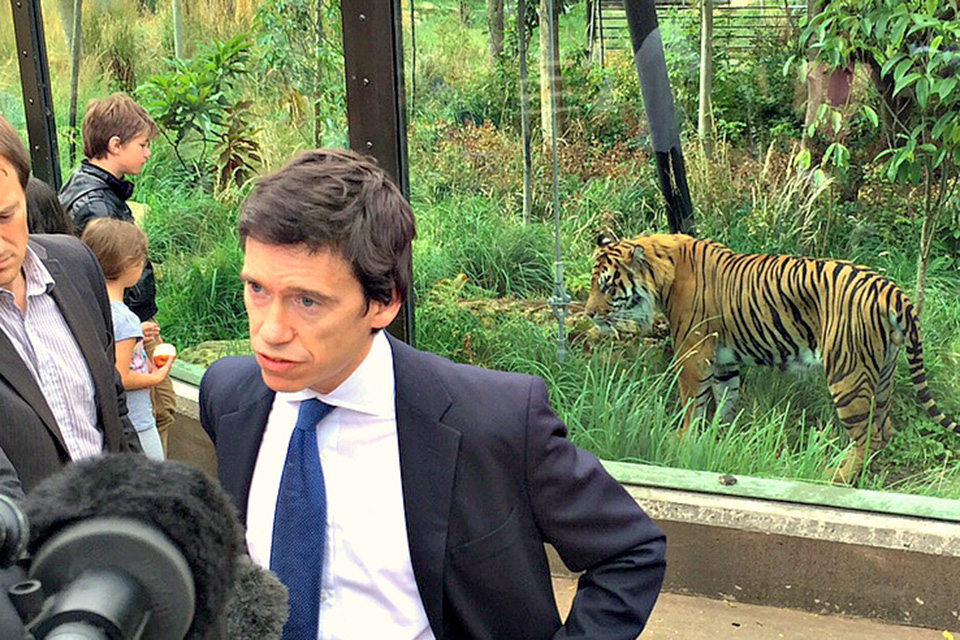 Further information
Published 5 August 2015