The Rt Hon Grant Shapps MP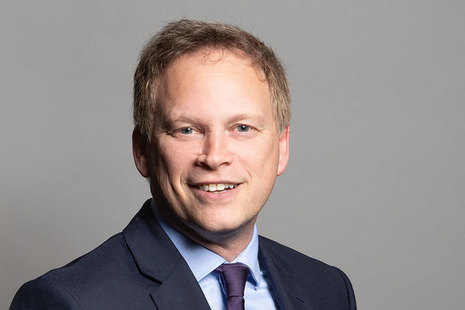 Biography
The Rt Hon Grant Shapps was appointed Secretary of State for Transport on 24 July 2019. He was Minister of State at Department for International Development from 11 May 2015 until 28 November 2015. He was elected the Conservative MP for Welwyn Hatfield in 2005.
Political career
Grant was appointed Vice Chairman of the Conservative Party in 2005, before being made Shadow Housing Minister in June 2007. Following the 2010 election, he served as Minister of State for Housing and Local Government in the Department for Communities and Local Government. Grant was appointed to the Privy Council in June 2010. In September 2012 he was appointed as co-chairman to the Conservative Party. At the same time he held the position of Minister without Portfolio at the Cabinet Office.
Career outside politics
In 1990, Grant founded PrintHouse Corporation, a design, print, website creation and marketing business in London.
Education
Grant studied at Cassio College, Watford before graduating from Manchester Polytechnic with a business and finance diploma.
Personal life
Grant is married with 3 children.
Secretary of State for Transport
The Secretary of State has responsibility for:
overall responsibility for the policies of the Department for Transport
cabinet responsibility for the Northern Powerhouse
oversight of departmental COVID-19 responsibilities
Previous roles in government
Announcements