Case study
Raising Aspirations project: an ESF project in Cornwall
From:

Part of:

Published:

15 May 2014
How education and training helps low-skilled people improve their career prospects and benefit their employer.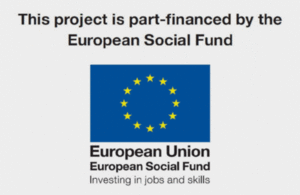 | | |
| --- | --- |
| Location | Cornwall |
| ESF funding | Non-CFO: Convergence Higher Education and Higher Level Skills |
| ESF target group | Lower skilled workers |
The European Social Fund (ESF) Raising Aspirations project (RAP) helps low-skilled people, particularly women, develop their careers through learning and training. Plymouth University runs the project with partners, including Cornwall College.
At the Royal Cornwall Hospital Trust, 22 lower-paid employees have successfully completed a higher education module through Cornwall College.
Improving career prospects
Cornwall College and unionlearn – the learning and skills organisation of the TUC – provided a 4-hour RAP funded Get Ready 4 Learning session for lower-paid employees of the Royal Cornwall Hospital Trust. It gave them the opportunity to find out if they were ready for higher education. Feedback from the sessions was positive and 26 participants went on to a Plymouth University accredited course in 'Psychology of change and development' or 'Leadership and management'.
At the end of the courses, 22 of the 26 passed – an 85% pass rate. Several students achieved high 2:1s and 3 obtained distinctions.
Feedback immediately afterwards was very positive including:
I loved this course and it's so good to be studying again. The tutor's enthusiasm for her subject is infectious. Thank you for giving me this opportunity!
The learning experience has changed how people see themselves and their work roles. One person recognised why so many of his colleagues found his manner off putting and has changed it. Another used what he learned to diffuse a confrontation at work. Many others said it helped them to be more empathetic and understanding towards both colleagues and patients. It improved their confidence and self-esteem and at least 3 learners are now planning further training through the Open University.
Improving morale
The Head of Learning and Development at Royal Cornwall Hospital Trust noted positive feedback from many areas of the trust and that it seems to be improving morale and changing employees' perceptions of the trust.
The success of this initiative depended on the employer, union, training provider, tutors and students working together. The students' motivation was essential to the success and this was fostered and maintained by the RAP personnel.
More information about RAP can be found on pages 10 and 11 of unionlearn's Equality Works booklet.