Case study
new futures: an ESF project for ex-offenders
From:

Part of:

Published:

9 May 2014
How the European Social Fund helps ex-offenders get qualifications and employment in south west England.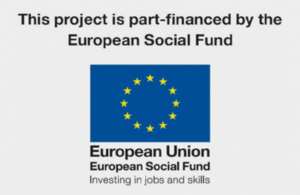 | | |
| --- | --- |
| Location | South west |
| ESF funding | National Offender Management Service |
| ESF target group | Ex-offenders |
With support from the European Social Fund (ESF), the 'new futures' project aims to improve education, training and employment opportunities for offenders in the south west. Find out how it helped Burt and Sam.
Burt's story
Burt (not his real name) joined the new futures programme after being released from a 24 month sentence for possession with intent to supply drugs. He was 30 years old and left school at 16 with no recognised qualifications. As a teenager he'd been convicted of a number of minor offences but hadn't been convicted of an offence for 10 years until the recent one. But he was well known to local police who suspected him of being involved in the supply of drugs.
Before his recent prison sentence, Burt had led a lifestyle with expensive cars and tastes but his work history was limited to low-skilled jobs. Burt used his time in prison to join a drugs programme and became drug free but he needed to make a number of lifestyle changes to avoid becoming involved in crime again. He wanted to turn his life around, stay drug free and develop new friends and relationships.
When Burt started with new futures he was determined to train to get a start in construction. He had limited experience of working in this field, but had a contact who had given him advice and there was a possibility of employment once he had the necessary qualifications.
At new futures he was assigned a case manager who helped him find training to get the qualifications he needed. These included training for the Construction Skills Certification Scheme (CSCS), and a telescopic forklift course
With the support of his new futures case manager, Burt remained drug free and worked hard for 6 months to change his life and gain all the qualifications he worked for. He also wrote a CV and developed his job-search skills with the guidance and support of a new futures recruitment adviser.
Confidence and self-esteem
Burt had demonstrated that he was reliable, able to manage his workload without constant supervision and committed to maintaining his progress. He has found steady work at a well known new visitor centre in the south of England. He enjoys the work, has a sense of pride in what he has achieved and has grown in confidence and self-esteem. He's stayed drug free and started a new relationship which is giving him the stability he needs. He's also paid back to his parents the money he borrowed for his course and he plans to save money to use as a deposit on a house and to start a family.
Text message received by new futures from Burt:
Thank you once again for all your help. Has got me right back on my feet again and given me a career, so thank you very much!
Sam's story
Another new futures client, Sam (not his real name), came to new futures with the idea of one day opening his own pub or restaurant. He had some catering and bar experience but wanted to improve his skills and knowledge. Sam worked with his new futures case manager to research local vacancies and training providers.
He completed a food hygiene course and, with the help of his case manager, he developed his CV and disclosure letter. Sam had an interview with a local restaurant but was not successful. He later approached his case manager with a completely different objective. He admitted a lifelong love of horses and a dream of becoming a jump jockey. When asked why he hadn't mentioned this previously, he stated that he was embarrassed about it.
A new career
They discussed it in detail and Sam realised that it was a plausible career route. He found temporary, voluntary bar work at a local race course and while working there, heard about a foundation degree course run by a racing college in another county.
It was a 12 week residential course so he needed permission to move to a different Probation Trust. He was given permission to apply and guidance on how to provide disclosure during an interview. After an interview at the college he was accepted for the foundation degree course which could lead to a 2 year apprenticeship.
new futures provided funding for travel expenses, to enable him to attend the interview at the college and to also get him there on the first day of the course. Sam also had help to pay for the course and the college helped him find suitable accommodation and employment. Sam's case manager asked the Prince's Trust for help with the equipment he needed for the course and Sam was given a development grant.
After his apprenticeship, he'll be able to train as a jump jockey. He engaged well with new futures and is confident that he will complete all of the training to gain full time employment at a racing yard.