Case study
ESF Case Study: Alicia Mills
From:

Part of:

Published:

22 January 2014
ESF for families with multiple problems case study: Alicia Mills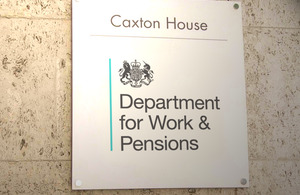 Case study – Alicia Mills
EOS – Delivered by sub-contractor Coventry City Council
Alicia is a single parent who had a child at a very young age; as a result of her situation she felt that she had missed out on a lot of opportunities. Her confidence was low and she felt that she could no longer compete assertively in the job market.
She joined the ESF Families provision with Coventry City Council, EOS's delivery partner, where an adviser completed a needs assessment for Alicia to identify areas where she needed support.
At a subsequent meeting with her adviser, Alicia expressed an interest in a Young Person's placement scheme, as a result of this, it was suggested that she engage in an Employability Skills course to ensure that she was in the best possible position to succeed.
Alicia's' adviser helped to arrange childcare so that she could attend the workshop where she learnt skills such as jobsearch, completing application forms, CV writing and interview preparation.
An appointment was arranged with a placement advisor where Alicia was given information about the service and was encouraged to apply for posts that suited her skills and personality.
Alicia struggled with her nerves at interviews; to overcome this, her adviser provided intensive one-to-one sessions where she practised interview techniques.
Subsequently Alicia had an interview at a 'Jobshop' and had positive feedback due to the extra coaching and her increased confidence, this led to her securing the post.
Alicia has started work and feels that this has changed her life massively and that this has given her the perfect starting point towards a successful career. She has grown in confidence and self esteem and is very positive about her own and her daughter's future.
Document information
Published: 22 January 2014