Speech
Rob Wilson speech: Centre for Social Justice 'Social Solutions' report
The Minister for Civil Society shared his vision for a long-term social plan at the launch of the 'Social Solutions' report.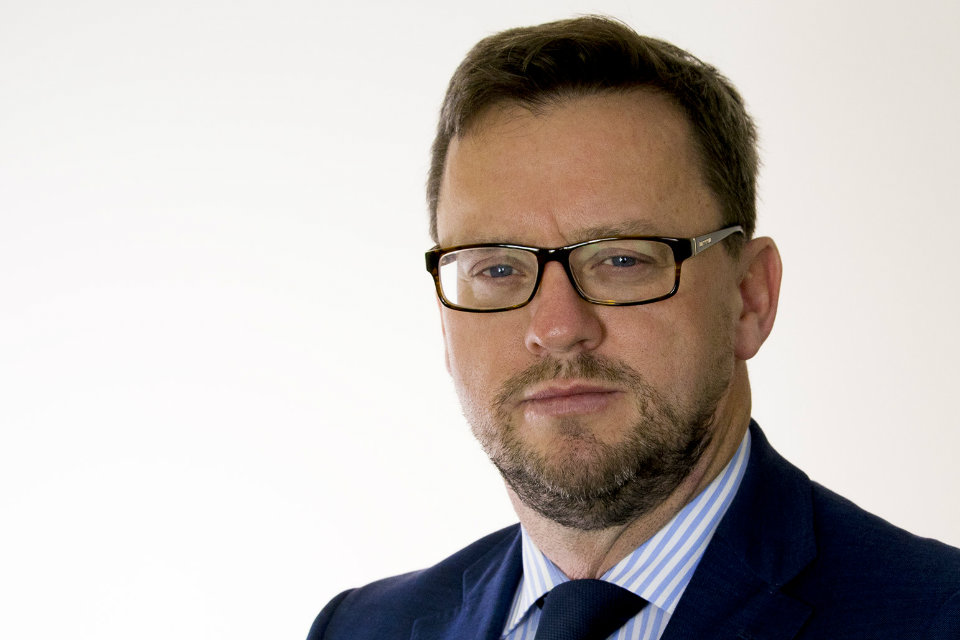 I would like to begin by thanking Dr Samantha Callan and the Centre for Social Justice team for hosting me today, and it's great to have Danny Kruger and Andrew Barnett on the panel with me. Although, I was a bit concerned when I heard Danny wants to abolish my ministerial role even before I deliver this speech. Still, it would have been quite a coup to get the Prime Minister here to deliver this speech and talk about the very interesting and informative Social Solutions report.
The report's findings evidence the need for the work that this government has been driving forward. It stresses how important it is that we free up individuals and groups so that they can make the difference in tackling social problems. It has also highlighted some key barriers that we will have to overcome if we are going to achieve our aims.
The economic plan
The core mission of this government has been to secure Britain's future – having a long-term economic plan to get the economy moving and to pay down the deficit. The signs are encouraging – the UK is experiencing growth. Much stronger growth than many other major economies, unemployment is down and wages are rising.
The latest ONS data shows that the number of workless households is at 15.9%, the lowest level since records began in 1996. And average weekly wages are up by 1.7% compared to the same time last year.  Employment is at record levels and there are 700,000 job vacancies across the country available today. This is great news for families.
But our long-term economic plan is clearly as essential to the voluntary and community sector as it is to the public and private sectors. It is only through economic success, growth and stability that all sectors can thrive. But I am also very aware that whilst the economic plan is the foundation for success, we must also use it to address the challenges that face our communities.
A clear vision for a bigger, stronger society
This is why we have a clear vision not just for the economy, but for a bigger, stronger society:
one in which individuals and charities are able to work within communities to tackle their problems together
where communities have the power to create innovative solutions to address the challenges they face
where these solutions can be supported to become mainstream public services; and
where funding and resources are available to support and sustain this important work
This is a vision that I believe that we can all share – even across the political divide.
To achieve this vision we have built a long-term social plan to unlock the potential of our communities. We have made a good start on delivering it, but we must work together to expand and embed it, to make the plan a long term reality.
Breakthrough Britain 2015 and the Social Solutions report are further evidence of how important it is that we continue to tackle the high levels of deprivation that exist in many of our communities. They have shown how individuals, communities and the voluntary sector are best placed to come up with and deliver the right solutions.
Government alone can't create the bigger, stronger society
The fact is that government alone could never create the bigger, stronger society that we all wish to see. It has been trying centrally driven, 'one size fits all' country wide initiatives for decades and many have largely failed. Government does not have all the answers and it has been a strategic mistake to pretend that it does. Previous governments of all colours have failed to free communities to take the lead.
We have taken the first very important steps in turning this around, but it will need the commitment of future governments to take this on, allowing communities to fully realise their potential.
But building a bigger, stronger society is the task for a generation, not just one Parliamentary term. To realise our vision we have to work with those who are already delivering change and those who could do more with our help and support. Those who really know what is needed; those who care most about the people in need and can make things work. Those who are willing to do things differently.
they are parents; the volunteers and the good neighbours, who work to build stronger communities
they are the community groups, the charities and the social enterprises, which work tirelessly to support those most in need
they are the businesses that encourage their staff to volunteer and want to work with the communities they are part of
I've spent a great deal of my time as Minister for Civil Society meeting these inspiring individuals, social enterprises and voluntary groups, who are already rising to the challenge.
Before Christmas I went up to Thornaby in Stockton to meet Five Lamps. Five Lamps is a social enterprise working in one of the most deprived parts of Teesside. A key part of its work involves helping local people to get off benefits and into employment.
One person who has benefited from their work is Tammy. Tammy is a mum of 2 who was made redundant during the Great Recession. She was committed to getting back into long-term employment, but months went by and she found that she was hitting a brick wall. She was applying for job after job with no response. And like many people in this situation she started to feel despair, frustration and fear.But she had a strong work ethic and sense of responsibility to provide a good life for her children. She felt a duty to be a good role model to her boys.
At Five Lamps she met one of their family coaches, who worked with her to create an individual plan to help her secure a job. They helped her with a range of training. She had coaching sessions on preparing applications and she did a voluntary placement with a MIND shop to gain experience. With Five Lamp's support Tammy is now in full time employment.
Five lamps started as a community response to the closure of the local steel works over 25 years ago, helping those affected to secure new jobs. Since then it has evolved into a social enterprise that provides a range of services to support local people. It is a good example of how a community can come together to tackle a problem that it faces, and with support can create new long term solutions.
As this example demonstrates these people and organisations already working at the coal face of Britain's social challenges have so much to contribute to our country, and I want to see more people doing brilliant work like this. This is why we need a plan to give people the power to improve things where governments have too often failed in the past.  A plan to allow the voluntary and community sector to continue to do more of what it does best – improving the lives of individuals and their communities. And a plan that makes the most of the talents and abilities of individuals, communities and businesses.
We have made progress
We have already made significant progress:
we have cut red tape to make life easier for charities and community groups
we have created opportunities for charities and social enterprises to deliver public services, opening up public money and contracts for the sector
we have established new sources of income through social investment; and
we have sought to provide our communities with the knowledge and expertise they need to create community solutions
But there is much more that needs to be done.
Social investment
It is imperative for us to maximise the potential of social investment. This will provide organisations with a vital source of finance to help them to develop and capacity build services to tackle social problems.
I am proud that we have created the world's first wholesale social investment bank, unlocking funding from dormant bank accounts to provide this new source of finance.
But to build a long-term source of future finance I want to get more people and organisations involved in social investment. This includes individuals who want to use their assets for social good.  This is why we have introduced new tax reliefs to make social investment much more attractive.
I also want to see the growth of Social Impact Bonds. This new model for funding public services is allowing private investors and philanthropists to fund projects to address some of the most difficult social problems that we face, such as homelessness or re-offending. They are then only paid a financial return if the project is successful. This model opens up serious resources, as well as new opportunities for social enterprises and charities to deliver services – and the taxpayer only pays for what works.
Better commissioning
We must also reengineer the way government works and commissions public services.
we need public sector commissioners to understand the importance of working with local communities to design and deliver services
we need them to open the door to new solutions and not prevent charities and voluntary groups from bidding for contracts
we also need to use the influence that comes from the huge amount we spend on all sorts of services, from cleaning contracts to housing maintenance, to deliver social value alongside core services
By designing better quality services we can make the public sector more efficient and streamlined. And as the state steps back, the individual and community will become more powerful. By devolving greater influence and responsibility to local level, we can create the conditions in which innovative models for addressing social problems can be identified, tested and scaled.
The Social Value Act will help by making sure social value is at the heart of national and local government thinking, informing how we go about designing new services. It places a legal requirement on commissioners to consider the wider social benefits of how they commission services. In its first 2 years, the Act has started to achieve some exciting results.
One example is Croydon Council, which is using its £150 million housing repairs contract to secure a range of social value commitments. These include providing apprenticeships and careers advice for local young people, mentoring support to small and medium sized businesses and volunteering opportunities for staff.
I am also pleased to confirm that in line with the call in the Social Solutions report, we are running a review of the Act which is due to report very shortly. This review will help us to fully understand how the Act has been working in its first 2 years – both the positive impacts it has been making and what the remaining challenges are.
Another key step towards making the most of how we contract services is the Commissioning Academy, which is working to improve the quality of commissioning across the public sector. Importantly this includes making sure commissioners understand the value and importance of opening the door to the voluntary and community sector.
Make it easier for the public to invest
In addition to better commissioning we need to make it easier for the public to support the work of community groups and charities. This will help provide the extra resources they need to scale up their services and reach out to more people in need.
I want to see much more social action, with people giving both their time and money to making a difference. In a typical month 3 quarters of us give to a charity – a higher proportion than any other developed country in the world. We are committed to continuing to make giving as easy and compelling as possible.
Legacy giving is one tool that helps people to donate, allowing them to recognise and support the causes that are important to them after their deaths.
[political content removed]
In addition to the older generation, we must look to the next generation of community leaders, those who will give their time and money to sustain a stronger society for the longer term. 130,000 young people have taken part in the National Citizen Service, which is getting young people together to undertake social action and to work with charities and community groups. NCS is giving us more confident, capable and engaged young people.
Social action and public services
Social action also has an important role to play in responding to long-standing public service challenges. It is essential that we work together to test and scale up new models that work alongside public services.
One great example is CSJ award winner Rotherfield St Martins, a community charity, supporting older people within the village of Rotherfield in East Sussex. It provides people with somewhere to go to and access to a range of support services. One story that I found particularly powerful was Morag's.
When Morag's mother died her dad wasn't able to live on his own, so he went to live with her. Like all of us she wanted her dad to have the best quality of life and make sure he wouldn't spend all his time on the sofa in front of the television. Rotherfield St Martins provided a place for him to go to. He has been able to get out of the house and make new friends. He has also been given hydrotherapy, which has helped him to be more physically mobile, giving him much greater independence.
Services like this are able to tackle isolation, which has become a major problem for many older people in our communities. Groups like Rotherfield St Martins are helping older people to live longer, healthier more active lives. The district council has recognised the benefits of the innovative approach that Rotherfield St Martin use, and it has now given funding to work with other communities to develop similar models of support. A prime example of the public sector looking to communities for new and efficient solutions to the problems they face.
Role of business
If our social plan is to be realised then all sectors must play their part in making it a reality.
As a former businessman myself, I recognise the huge potential that businesses have to offer in working with the social sector within the communities that they serve, by offering funding, in-kind support and professional skills. There are many excellent examples of this type of work happening already, but these are often focused in large businesses.
There is huge potential for small and medium sized businesses to work with the social sector within their communities, to achieve greater change. We are working in partnership with business, the voluntary sector and funders to realise this potential, as part of delivering a long term social plan that involves and empowers the whole of our society.
Building a firm foundation for what works
It is essential to achieving our vision that as well as unlocking the potential of voluntary and community groups to go further, we must have a firm foundation for the sector to build on.
One of my biggest priorities as a minister has been to ensure that the sector as a whole is on a firmer footing and able to weather any future incoming storm. It would break my heart if a future economic crisis were to damage the fantastic work that the sector does to help those most in need. Work like that of another Centre for Social Justice award winner, The Exaireo Trust, which provides support for homeless people in Leicestershire.
One person who benefited from their work is Jonathan. Jonathan is 56 years old and until recently he was an alcoholic. He had lost touch with his family and was about to be made homeless. He was resigned to drinking himself into an early grave. The Exaireo project was able to give him a home and support, including help to tackle his alcoholism. Their services include giving people access to a support worker to help them to address their individual challenges, they can give people work experience and help them take up volunteering opportunities. Jonathan is now back on his feet and back in touch with his family, recently meeting his new grandson for the very first time. He believes that he wouldn't be here today if it wasn't for the incredible work of the Exaireo Trust.
We know that many organisations that are delivering vital services like these can struggle to adapt to the rapid pace of change.  Whilst new opportunities have been created, taking advantage of them takes time and resource, which many struggle to find. It is for this reason that we must put the structures in place for these organisations, to help them secure their futures.
Part of the solution is giving charities and community groups a source of sustainable funding. By the end of this parliament we will have worked with community foundations in the most parts of the country to build an endowment for the sector worth over £120 million. As well as providing a source of income for what works this money can help to establish and grow new groups in areas where the sector is poorly represented.
It is also essential that those organisations that are struggling to plan for the future are supported to find the time and resources to transform their ways of working, to address the challenges that are holding them back, and explore new ways to diversify their income.
Our upcoming Local Sustainability Fund will give organisations this opportunity. It will allow models that work to be secured for the future. It will provide a firm foundation on which to build better services and take on more responsibility from the public sector. It will provide a strong and nurturing environment from which the solutions of the future can emerge.
We also want to support organisations to grow sustainably and increase their social impact. Last year I announced a commitment to provide £60 million towards the £100 million Access Foundation, for capacity building grant programmes for the social sector over the next decade. This will have a particular focus on getting the sector ready for social investment. Support will be delivered by an independent charitable body, building on the successes of programmes like the Investment and Contract Readiness Fund.
Published 27 January 2015