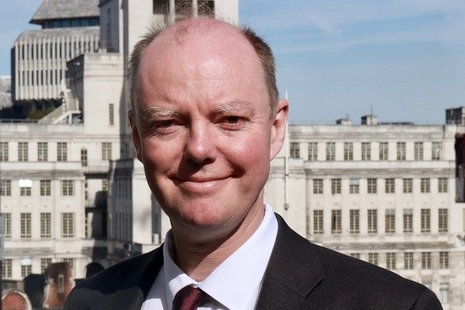 Biography
Professor Chris Whitty is Chief Medical Officer (CMO) for England, the UK government's Chief Medical Adviser and head of the public health profession.
Chris is also Chief Scientific Adviser for the Department of Health and Social Care (DHSC), with overall responsibility for the department's research and development, including the National Institute for Health Research (NIHR).
Chris is a practising NHS Consultant Physician at University College London Hospitals (UCLH) and the Hospital for Tropical Diseases, and Gresham Professor of Physic at Gresham College.
Chris is an epidemiologist and has undertaken research in the UK, Africa and Asia. He was Professor of Public and International Health at the London School of Hygiene & Tropical Medicine (LSHTM) before becoming CMO.
Previously Chris was the interim Government Chief Scientific Adviser 2017 to 2018 and, before that, the Chief Scientific Adviser at the Department for International Development (DFID).
Chief Medical Officer
The Chief Medical Officer (CMO) acts as the UK government's principal medical adviser, and the professional head of all directors of public health in local government and the medical profession in government.
The CMO provides public health and clinical advice to ministers in the Department of Health and Social Care (DHSC) and across government.
The CMO is an independent position at permanent secretary level.
The CMO is supported by 3 Deputy Chief Medical Officers:
DHSC Chief Scientific Adviser
Responsibilities include:
overall responsibility for the Department of Health and Social Care's (DHSC) research policies and budget, including being head of the National Institute for Health Research (NIHR)
supporting analysis and evidenced-based decision-making capacity in the department
working with Chief Scientific Advisers across government to maximise the impact of science to benefit the UK population
Previous roles in government
Interim Head of Government Science and Engineering Profession

Interim Government Chief Scientific Adviser

Deputy Government Chief Scientific Adviser

DFID Chief Scientific Adviser