News story
PM leads business delegation to Israel and the Palestinian territories
The 2 day visit to Israel and the Palestinian territories is focused on the opportunities that peace would bring.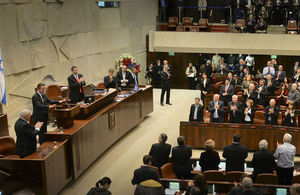 The Prime Minister is using the visit to discuss how we can strengthen ties between the UK and Israel, and with the Palestinian territories with the aim of promoting economic growth and creating jobs for all.
Fresh from opening one of the world's largest trade fairs in Hanover at the start of the week, the Prime Minister is pushing Britain's extraordinary tech and innovation sector in Israel - home to more start-up companies than anywhere else in the world.
Speeches and press conferences
Listen to the Prime Minister's speeches and press conferences from the visit on Audioboo: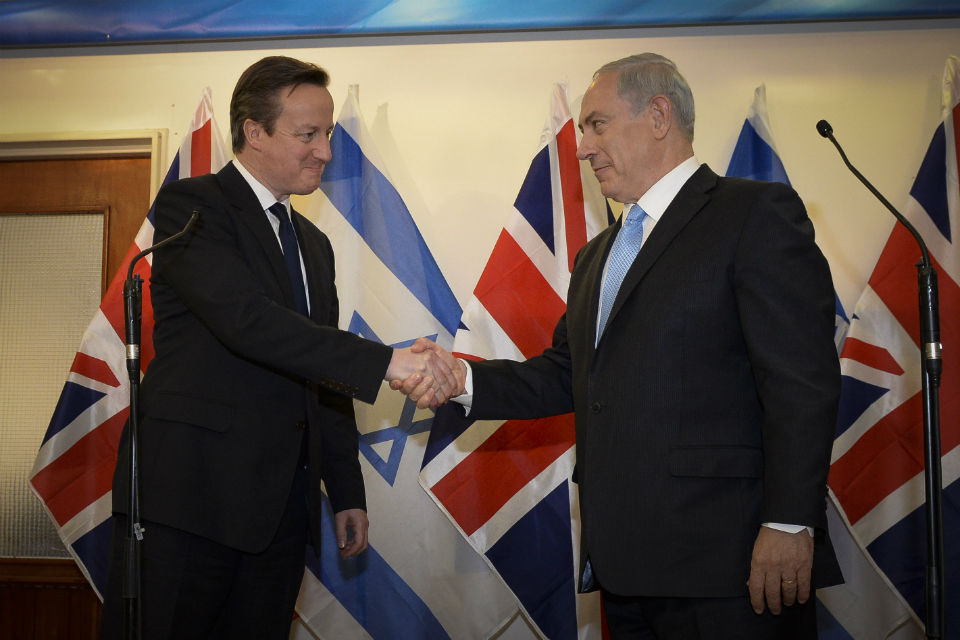 Speaking ahead of his visit, the Prime Minister said:
I'm very much looking forward to my first trip Israel and the Palestinian territories since becoming Prime Minister.

Secretary Kerry's efforts to secure agreement on a negotiating framework that could lead to peace are entering a critical phase. And I'll be using my visit to support those peace efforts. I want to encourage Prime Minister Netanyahu and President Abbas to build on the strong leadership they have shown so far and to take the final difficult steps towards peace.

The prize could be great: a stable, prosperous Middle East with a sovereign and viable Palestinian State living in peace alongside a secure Israel at the heart of it. A secure future. A prosperous future. That's what we should all set our sights on.

There's a real opportunity to strengthen our commercial relationship with Israel. Our tech partnership is the strongest of any in the world and we should capitalise on this - creating more jobs back in Britain and delivering economic security for hard-working families. I've got a plane load of innovative British companies coming with me and we'll be linking them up with Israeli businesses so they can forge new partnerships that will give them a competitive edge in the global race.

We also want to see the development of the Palestinian economy and I'll be setting out new UK support to help Palestinians businesses become more competitive. To create new jobs and new industries that will also benefit Israelis next door, where a vibrant economy will find new partners.

So it will be an important visit. A visit focused on the future. We are 3 leaders determined to keep our citizens safe, and to secure a better future for them all and I believe we can help to achieve that by working together to create opportunities for our businesses, jobs for our people and by working towards peace.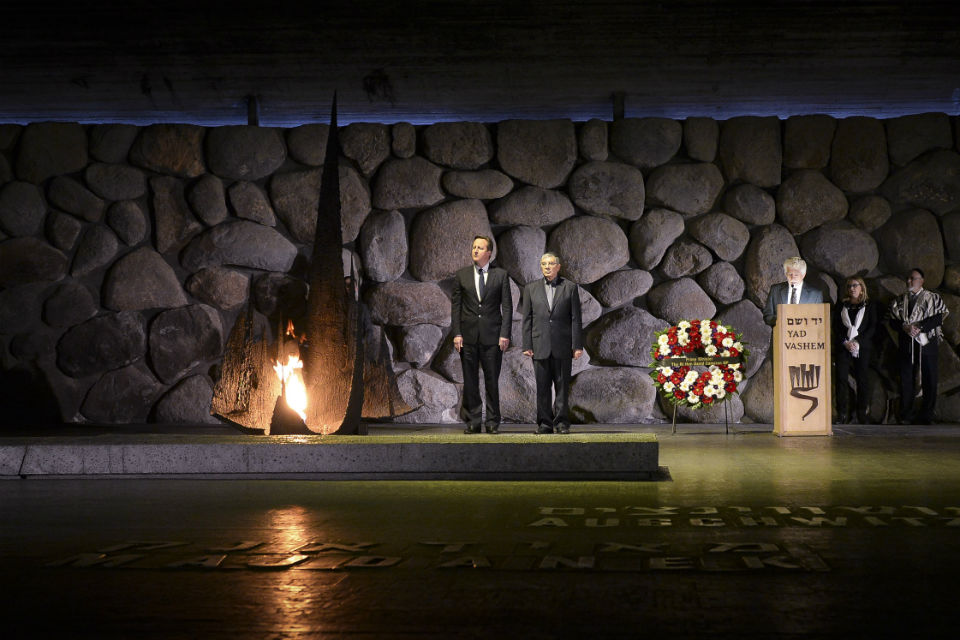 A strong partnership on tech, innovation and research
We want to forge a stronger partnership on tech, innovation and research – linking up UK and Israeli companies and creating hundreds of new jobs in Britain which will help ensure a better and more financially secure future for Britain and for hardworking people.
The government is set to roll out its successful Tech Hub worldwide to help entrepreneurs and innovators secure new investment and new commercial opportunities elsewhere in the world.
And to maximise the opportunities for closer collaboration on research in Israel, the Prime Minister is expected to set out:
£5 million collaboration between the Technology Strategy Board and the Israeli Industry Centre for R&D – Matimop - to support innovative Israeli and UK companies who are working to bring new tech products and medical devices to market
£1 million joint funding from UK and Israeli government to expand research into new areas of regenerative medicine
And a number of new inward investment deals will be signed:
Israeli medical company AposTherapy to invest £10 million - opening new branches in Bristol and the North East and basing its European HQ in Britain
Israeli pharma company Teva to invest £12 million into clinical trials in the UK and £600,000 into research on dementia
Israel's Noy Infrastructure and Energy Investment Fund will invest £50 million into the UK's renewable energy sector
Economic growth in the Palestinian territories
The Prime Minister also wants to support economic growth in the Palestinian territories, recognising that this is a vital part of providing Palestinian people with a prosperous and stable future.
The Prime Minister's business delegation, including Trade Minister Lord Livingston, will meet with leading Palestinian businesses to explore the possibilities in a range of sectors including IT, construction and agri-business, consistent with Secretary Kerry's plans to transform the Palestinian economy in parallel to negotiations to achieve peace.
The Prime Minister will set out further UK support to create business opportunities and jobs in the Palestinian territories, including:
grants for 90 companies to enable them to target foreign investors and enter new markets - this £1.5 million funding is part of the government's Palestinian Market Development Programme
£1.5 million funding to provide skills training for 1,000 refugee women in Gaza
And the British Council is announcing a new partnership with the Portland Trust to bring young Palestinian entrepreneurs and business people to the UK for short work placements during the coming year.
Holocaust commemoration and education
The Prime Minister will also be accompanied by 5 members of his Holocaust Commission who will use the visit to gather evidence of innovative Holocaust commemoration and education in Israel.
Published 12 March 2014