News story
Noise and wind farm construction update
Update on activities following reports of noise related to windfarm construction off the coast of Withernsea.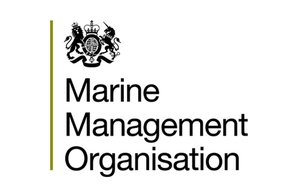 Update 21 March
Dong Energy has appointed a specialist contractor and, following consultation with East Riding of Yorkshire Council, recently installed monitoring equipment in the homes of some local residents to monitor activity. In response to suggestions from local residents, some of this equipment has now been moved nearer to the coast and the equipment has been used to monitor piling activity.
The initial data from the equipment has now been collected by Dong Energy and it is currently being analysed. A report on the results is expected late next week and this report will be shared with the Marine Management Organisation. Once this report is received we will review the findings and hold a further meeting with Dong Energy. In the meantime the monitoring equipment will remain in place.
Update 13 March
The Marine Management Organisation (MMO) is continuing to work closely with colleagues based in our Grimsby coastal office, the East Riding of Yorkshire Council and the developer Dong Energy, to gain a better understanding of the concerns about noise in Withernsea, East Riding of Yorkshire and the Westermost Rough Offshore Wind Farm.
We have been receiving regular reports and updates from the developer regarding future piling activities and can confirm that arrangements have been made to install monitoring equipment in the homes of local residents in the week starting 10 March 2014.
We will continue to publish updates on our website. Please contact marine.consents@marinemanagement.org.uk or 0300 123 1032 for further information.
Details of the licence are available through the public register – the case reference is 34633/091124. The work includes constructing 35 turbines, with the closest turbine being about 8 kilometres from the shore.
Further details of the environmental impact assessment performed by the developers are available on their website.
Media contacts
Email: media@marinemanagement.org.uk
Telephone: 0191 376 2543 / 2573
Published 13 March 2014