The New Year Honours lists 2017 recognise the achievements of a wide range of extraordinary people across the UK.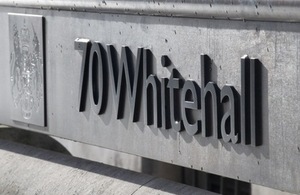 Each recipient exemplifies the very best of our nation, from one of our oldest recipients, 94-year-old Janet Gillespie receiving a British Empire Medal (BEM) for her charitable service, having spent over 60 years volunteering for Poppy Scotland, beginning with selling poppies in 1952 and only retiring last year; to one of the youngest, a BEM for 17 year old Jeremiah Emmanuel, a role model Army Cadet who founded social justice charity One Big Community (1BC) to help youth organisations to engage with decision-makers.
This year's honours are the most diverse ever. In the almost 100-year history of the Order of the British Empire there has never been a greater number of individuals from a Black, Asian and Minority Ethnic (BAME) background. Awards include:
a damehood for Professor Elizabeth Anionwu, Emeritus Professor of Nursing, for services to nursing and the Mary Seacole Statue Appeal
a knighthood for Professor Shankar Balasubramanian, Herchel Smith Professor of Medicinal Chemistry, University of Cambridge
a CBE for Professor Anita Thapar, Clinical Professor, Institute of Psychological Medicine and Clinical Neurosciences, Cardiff University
a CBE for Cecilia Anim, President, Royal College of Nursing
a CBE for Professor Guang-Zhong Yang, Director, Hamlyn Centre for Robotic Surgery
Following Team GB's record breaking success in Rio at the Olympics and Paralympics, the list of awards includes:
a knighthood for Mo Farah for services to athletics
a knighthood for Andy Murray for services to tennis and charity
a knighthood for Lee Pearson for services to equestrianism
a damehood for Katherine Grainger, the first female Olympian to win 5 medals at 5 games, for services to rowing and charity
a damehood for Jessica Ennis-Hill for services to athletics
CBEs for the Olympic golden couple and recently married Jason Kenny and Laura Kenny (nee Trott), for services to cycling
Other awards include:
Another married couple, an OBE for Kate Richardson-Walsh and an MBE for Helen Richardson-Walsh, following Great Britain's first women's Olympic hockey gold medal
BBC Young Sports Personality Ellie Robinson receives an MBE after claiming a swimming gold medal at the Paralympics aged 15
Max Whitlock also receives an MBE for services to gymnastics
In total 1,197 people have received an award:
1,047 candidates have been selected at BEM, MBE and OBE level; 322 at BEM, 503 at MBE and 222 at OBE
74% of the recipients are people who have undertaken outstanding work in their communities either in a voluntary or paid capacity
there are 603 successful women candidates in the list, representing just over 50% of the total
9.3% of the successful candidates come from a BAME background, the greatest ever number of BAME recipients in an honours list
8.5% of the successful candidates consider themselves to have a disability (under the Equality Act 2010)
Well-known names
There are a number of well known names being honoured in this list including:
a knighthood for actor Mark Rylance
a knighthood for musician Ray Davies of The Kinks
a knighthood for Ken Dodd, for services to entertainment and to charity
a CBE for artist Chris Ofili
a CBE for cartoonist Peter Brookes
an OBE for fashion designer Victoria Beckham
an OBE for actor Tim Pigott Smith
an OBE for actress Helen McCrory
an MBE for actor Clive Rowe
an MBE for singer Marty Wilde
Women
There are a number of prominent women who have received Honours at the highest levels:
a Companion of Honour (CH) for The Rt Hon Lady Mary Warnock, for services to charity and the education of children with special educational needs
a CH for percussionist Dame Evelyn Glennie
a damehood for Professor Amanda Fisher, Director, Medical Research Council Clinical Sciences Centre, Imperial College London
a damehood for Professor Ottoline Leyser, Director, The Sainsbury Laboratory, University of Cambridge
a damehood for Patricia Routledge, for services to the theatre and charity
Other senior awards to women include:
a CBE for Angela Rippon for services to dementia care
a CBE for Dr Jane Martin, Local Government Ombudsman and Chair, Commission for Local Administration in England
a CBE for Justine Roberts, co-founder and CEO, Mumsnet and Gransnet
a CBE for fashion accessories designer Anya Hindmarch
a CBE for Dr Margo Whiteford, Chair, Spina Bifida Hydrocephalus Scotland
a CBE for Professor Polina Bayvel, Professor of Optical Communications and Networks, University College London
Philanthropy
Recommendations from the field of philanthropy include:
a CBE for Dr Donald McCarthy, one of the most influential people in fashion, a prominent business leader in the retail sector and a committed philanthropist. He has made a long standing and generous commitment to the Royal Marsden Hospital and heads the charity RetailTRUST providing help to those in the industry struggling with financial issues through loss or bereavement.
Local communities
In total, 74% of awards in the New Year's Honours list will go to people who have undertaken outstanding work in or for their local community. Those receiving awards include:
an MBE for Susan Green for services to education and the community in London. She has volunteered with the Samaritans for over 30 years, including supporting inmates at Feltham Young Offenders Institute and Wormwood Scrubs Prison
an MBE for Agnes Whyte, Chair of Breathe Easy in Kirkcaldy for her services to people with lung conditions. She has raised substantial sums for her local hospital and the British Lung Foundation and successfully campaigned to get smoking in cars containing children banned as it had been in the rest of the UK
a BEM for Vivien Cooper, who has volunteered for 50 years at the Didcot Railway Centre and Great Western Society, where she has supported heritage and education activities
Education
Around 10% of honours are for work in education. The Honours Education Committee has has recommended 26 headteachers in total. In addition to the CH for The Rt Hon Baroness Warnock, the recommendations include:
a damehood for Helen Fraser, lately Chief Executive, the Girls' Day School Trust
a knighthood for Professor John McCanny for services to higher education and economic development
a knighthood for Professor Barry Ife, Principal of the Guildhall School of Music and Drama
a knighthood for military historian Professor Antony Beevor
Health
Health makes up 7% of all honours. There is a rich breadth of vocations recognised within the health sector. In addition to the damehood for Professor Caroline Watkins, awards in health include:
a GBE (Knight Grand Cross) for Sir Cyril Chantler, Emeritus Professor Guy's, King's, and St Thomas's Medical School
a knighthood for David Sloman, Chief Executive, Royal Free London NHS Foundation Trust
a knighthood for Professor Nicholas Black, Professor of Health Services Research, London School of Hygiene and Tropical Medicine
a knighthood for David Behan, Chief Executive of the Care Quality Commission
Industry and the economy
Industry and the economy make up 11% of this honours list:
a damehood for Inga Beale, Chief Executive Officer, Lloyd's of London
a knighthood for Ian Powell, lately Chairman and Senior Partner, PWC LLP and member of the Professional and Business Services Council
A number of entrepreneurs and those supporting entrepreneurship are also strongly recognised, including:
a knighthood for John Campbell, Chairman, Glenrath Farms Ltd, for services to farming and to entrepreneurship
an OBE for Hazel Moore, Chairman and co-founder, FirstCapital
an OBE for Margaret Gibson, former Chief Executive of Women's Enterprise Scotland
There are also a number of social entrepreneurs on the list including:
an MBE for Josh Littlejohn, co-founder of Social Bite the 'Sandwich Shop with a Difference' that has welcomed famous faces such as George Clooney and Leonardo DiCaprio to support its project 'Feeding the Homeless'
an MBE for Dorothy Francis, CEO, Co-operative and Social Enterprise Development Agency in Leicester. Over the last 30 years of dedicated service, she has supported 600 social business start-ups and 200 social enterprises and helped hundreds more realise and grow their potential
Science and technology
Science and technology make up 2% of the total. In addition to the damehoods for Professor Amanda Fisher and Professor Ottoline Leyser, the awards include:
a CH for Sir Alec Jeffreys, Emeritus Professor, University of Leicester
a knighthood for Professor James Smith, Director of Research, Francis Crick Institute
a BEM for Sheena Lamond, Manager, Media Kitchen, James Hutton Institute, for her contribution to developing agricultural science in Scotland
an MBE for Dr Janice Peters, founder and Director, Katalytik Ltd, for her support of women in engineering and science
Sport
Awards for sport make up 14% of the total. In addition to recognition of Team GB's success in Rio at the Olympics and Paralympics, the awards include:
a CH for Sir Roger Bannister for services to sport
an OBE for Chris Coleman, Manager of the Welsh National Football Team, who shook the footballing world at Euro 2016
an MBE for Michael O'Neill, Manager of the Northern Ireland Football Team
an MBE for sports broadcaster Jonathan Agnew
Awards to grassroots sport include an MBE for Manisha Tailor for services to football and diversity in sport. She left her job as a headteacher to support a number of initiatives that use football to tackle racial discrimination. Since 2012 she has worked as an academy scout at Brentford Football Club and is currently the only Indian woman to hold such a position with a professional club.
Law and order
In Law and order, the awards include:
a KBE (Knight Commander) for The Right Reverend James Jones, for services to bereaved families and justice following his work as Chair of the Hillsborough Independent Panel
There are MBEs for:
anti-slavery ambassador Vanita Patel
former police officer and current board member of Scottish Fire and Rescue Service Robin Iffla, for his service to community cohesion
West Midlands Police volunteer Marcia Shakespeare, for her service in educating young people against gun and knife crime and gang involvement
Parliamentary
The Parliamentary and Political Service Committee has recommended:
a CH for Liberal Democrat peer The Rt Hon Baroness Shirley Williams
a knighthood for Julian Brazier, Conservative MP for Canterbury
a KCB for David Beamish, Clerk of the Parliaments, House of Lords
a knighthood for David Crausby, Labour MP for Bolton North East
a knighthood for Rt Hon Steven Webb, former minister and Liberal Democrat MP for Thornbury and Yate
Finally, the first ever honour for services to glassblowing has been awarded to Thomas Young from Bridge of Allan, Scotland, who has been making glass by hand using traditional methods for nearly 60 years. At the age of 77 he launched a business named Angels' Share Glass and is attempting to train up apprentices to keep the glassblowing industry moving in the region.
Published 30 December 2016