New Culture Secretary appointed
Rt Hon Jeremy Hunt MP has been appointed Secretary of State for Culture, Olympics, Media and Sport.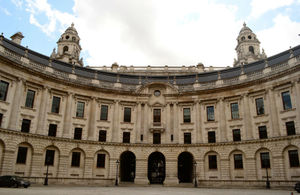 Mr Hunt was elected as MP for South West Surrey in May 2005. He was formerly Shadow Culture Secretary (2007-2010) and Shadow Minister for Disabled People (2005 - 2007). Before his election as MP Mr Hunt ran his own educational publishing business, Hotcourses. He also set up a charity to help AIDS orphans in Africa in which he continues to play an active role.
Commenting on his appointment, Mr Hunt said "I am very pleased to have been appointed as the new Secretary of State for Culture, Olympics, Media and Sport. It is a wonderful moment for me personally, having followed this portfolio for the last two and a half years.
"Our sectors - particularly creative industries, culture and tourism - are vital elements in the UK's economic recovery.
"And the successful delivery of the 2012 Olympic and Paralympic Games in London gives us a once-in-a-lifetime chance to showcase the country to the world in what will, quite literally, be the greatest show on Earth. 
"I know there is an incredible appetite for change across the country and I want the department to be at the forefront of making it happen."
Born on 1 November 1966, Mr Hunt was educated at Charterhouse school, Godalming and Oxford University. He lives in Farnham and London with his wife.
Published 14 May 2010