News story
MHRA streamlines services for devices customers
The Medicines & Healthcare products Regulatory Agency (MHRA) has launched a new online service to support customers of the devices division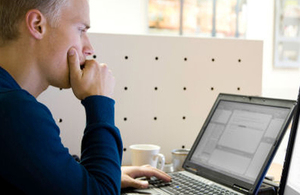 At MHRA we are always working to improve the transparency, responsiveness, usability and effectiveness of our services.
To make our systems easier to use, we have developed and successfully piloted a new online service which:
offers customers a better way to do business with us
provides a single online account with the Agency
provides access to Devices Registration (DR) and Certificates of Free Sale (CFS) services via a new online portal
allows our staff to access and provide information to customers more quickly and in a more joined-up way
enhances our customer service to you
What do I need to do?
Our new online accounts began being rolled out to customers at the end of November 2017 and we aim to have everyone on the new system by the end of 2018.
If you use our Device Registration service or you apply for Certificates of Free Sale you will be moved to the new system in groups and will receive information with your instructions and go-live date.
There is no need to re-register. Your existing registration will remain valid and we will let you know what action you need to take to update your new account.
Further information
Read more about our new system.
Published 11 January 2018
Last updated 29 June 2018
+ show all updates
Changed the date for when we aim to have all new customers on the new system, from the end of February 2018 to the end of the year.
First published.