News story
FCO and DFID Ministers welcome talks on Sudan conflict
FCO and DFID Ministers welcome talks to address conflict in Southern Kordofan and Blue Nile states in Sudan, but urge for more progress.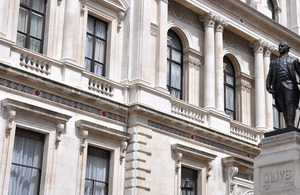 Speaking today, Foreign Office Minister for Africa Mark Simmonds and DFID Parliamentary Under Secretary of State Lynne Featherstone said:
We welcome the talks between the Government of Sudan and Sudanese People's Liberation Movement – North (SPLM-N) that took place in Addis Ababa last week, the first time the two sides have met since June 2011 in an effort to end the conflict in Southern Kordofan and Blue Nile. While it is disappointing that these talks did not result in an immediate ceasefire, they were an important step towards that goal, and we strongly support President Mbeki and the AU High Level Panel in taking this process forward.

It is very concerning however that while these talks were happening, armed groups including the SPLM-N undertook new offensive action in North Kordofan. It can only be through negotiation, not violence, that solutions to the problems in Southern Kordofan and Blue Nile, and in Sudan as a whole, will be found. We condemn the new offensive, and all ongoing violence in the two states. We call on the two parties to commit in good faith to further constructive talks, that lead directly and swiftly to a ceasefire and a comprehensive solution that addresses political, security and humanitarian concerns.

The UK is already working with international partners to alleviate the humanitarian situation in both areas, including providing food for 18,000 people in Blue Nile State for the next eight months through the World Food Programme. We now need the UN to have full unimpeded access in both states, to allow us to understand what more help is needed, and ensuring that independent humanitarian agencies can start to provide the assistance required to all those in need.
Further information
Visit the UK in Sudan website pages
Published 30 April 2013